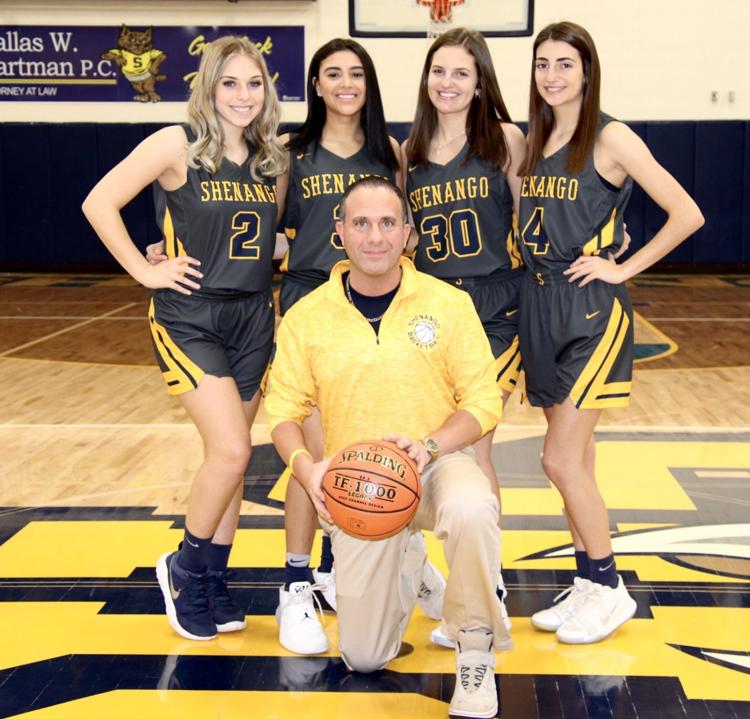 Kevin Zona took over the Shenango High girls basketball program last year and posted a 6-16 mark.
Zona feels the nerves of a new coach are behind not only him, but the players as well.
"I'm a lot more comfortable this year," Zona said. "Getting that year under my belt was important and I worked with them in the offseason. We had a really good summer.
"I think the kids are getting used to the terminology. We had some success. We won the (eighth grade) Tri-County League championship. That was big for the program. It shows we're going in the right direction."
Shenango won three of its games after Jan. 1 and was competitive in some of its losses in that span.
"It was the first year. They did work hard," Zona said. "I was really proud of the effort.
"We improved as the season went on."
Gone from last year's team because of graduation are Addie George and Allison Schotsch. George garnered a team-best 10.9 points per game.
"We're going to miss them. George was our best all-around player and scorer," Zona said. "Whenever we needed a bucket we turned to her.
"Allison went down early in the fourth game and tore her ACL. She was our role player. She did the dirty work and was our most physical girl."
Jordan Smith, Brianna DeSalvo, Johanna Kraner and Kassidy Peters figure to play a prominent role this year for the Lady Wildcats.
"There's no set lineup as of yet," Zona said. "That's kind of nice because we're getting after it at practice.
"We will have an eight- or nine-player rotation. We will mix and match. I can interchange, which is nice. It might differ game to game."
Zona pointed out what the team's strengths and weaknesses are.
"Defense will be a strength of the team," he said. "We're going to have to win by defense. We'll have to stay disciplined, too.
"We'll be able to score more this year. We'll have more firepower. Our youth and inexperience are weaknesses. And shooting the ball consistent would be another."
Shenango is looking to reach the WPIAL playoffs for the first time since the 2015-2016 season.
"We're not making any predictions," Zona said. "I enjoy the underdog role. I think it's a good thing for us to fly under the radar.
"I like to think we will compete at a high level. We're just trying to get better."
The Lady Wildcats will have to battle their way through a tough league to nail down a playoff berth.
"It's going to be Our Lady of the Sacred Heart and Laurel. Laurel is young too, but they have really good freshmen," Zona said. "They'll be good. those two are one and two.
"South Side Beaver lost two key seniors. But they'll compete.I like to think we will be in the mix."