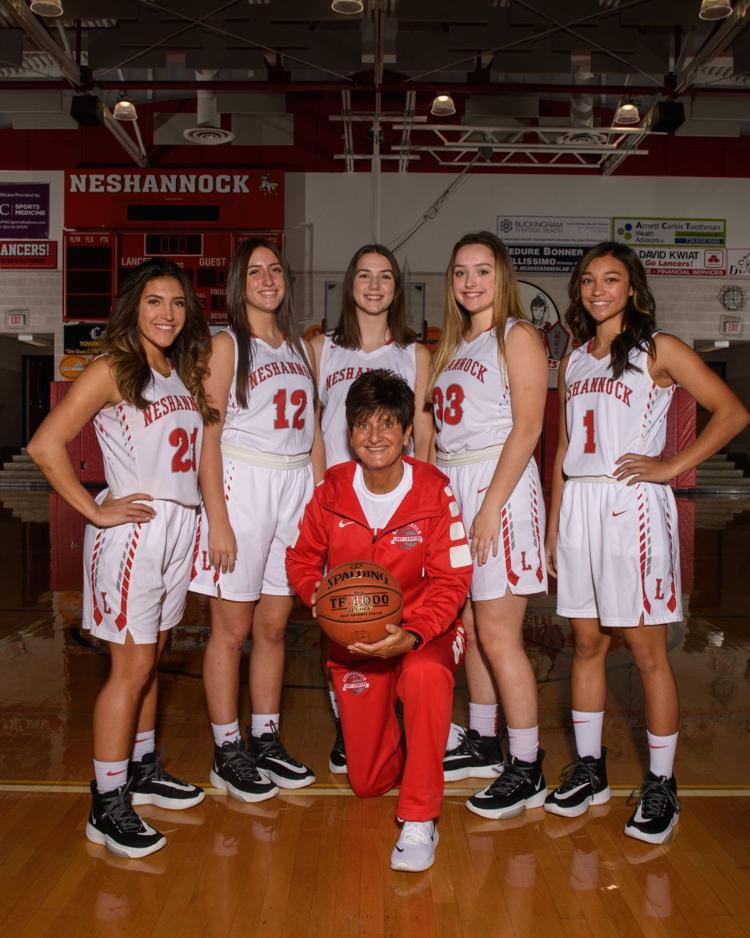 Neshannock High's girls basketball team begins defense of its WPIAL Class 3A championship.
However, they'll do it with a very different look this season. The Lady Lancers graduated two key components in Bella Burrelli and Brie Dean. Burrelli was a three-time MVP of Section 1. She averaged 16.4 points per game and finished her career with 1,440 points and 886 rebounds.
"Everyone knows what we lost. In addition to all the points and rebounds, Bella was there to help on defense if someone got beat. Brie Dean's basketball IQ was hard to match. I have coached a lot of years and she had a very high basketball IQ. She did a lot of good things for us, too, scoring-wise and on defense," Neshannock coach Luann Grybowski said. "Those are two big holes to fill. We have kids working really hard and ready to step in."
Neshannock returns sophomore point guard Neleh Nogay, who averaged 12.7 ppg. She added 91 steals, 79 assists and 51 rebounds. Nogay, however, missed the last six weeks with a stress fracture of her foot and is just now getting back into the groove, according to Grybowski. Seniors Kaylee George and Ellina DeLillo are returning starters as well.
"We are going to be a very different team," said Grybowski, who has a 655-292 mark in 39 overall seasons. She is 181-68 in 10 years at Neshannock and is the third girls coach in WPIAL history to reach 600 wins. "We're going to be a very small team. We have some quickness, but we're not exceptionally quick. With certain rotations, we'll be quicker than others. We'll have to play differently. We'll have to pressure the ball a lot better and do things right defensively."
Seniors Jesse Fehrs, the team's top reserve last season, and Lacey Salomon and sophomores Addi Watts and Maya Mrozek and freshmen Meghan Pallerino, Mairan Haggerty and Avi DeLillo could all see time this year.
"Those freshmen are all fighting for playing time and could be factors, depending on how we play and how quickly they pick up the system," Grybowski said.
Developing depth is key if Neshannock wants to continue playing aggressive defense.
"Right now, we're trying to play a lot of pressure defense and we may not be able to. We're working on a little of everything — man, zone, some pressuring, some trapping. It could be fun playing some up-tempo defense," Grybowski said. "We'll just have to see what works best. By the time section play rolls around, we'll have to have that figured out."
The Lady Lancers lost some scoring punch, but have some coming back.
"Neleh was in double figures last year and Ellina and Kaylee were both close. We may have more options offensively," Grybowski said. "They do relish the challenge. They want to be contenders and fight for that playoff spot. If we play hard and do all the little things, then the game kind of takes care of itself.
"But, we really have to take care of the basketball, create turnovers and create some easy baskets for ourselves," she continued. "We are probably quicker than we have been in years. To play quick and up-tempo, we have to have stamina and we have to be tough. We have to rebound like crazy and box out and try to hold people to one shot. All the little things that come with the basic fundamentals of the game, we'll really have to stress this year, especially."