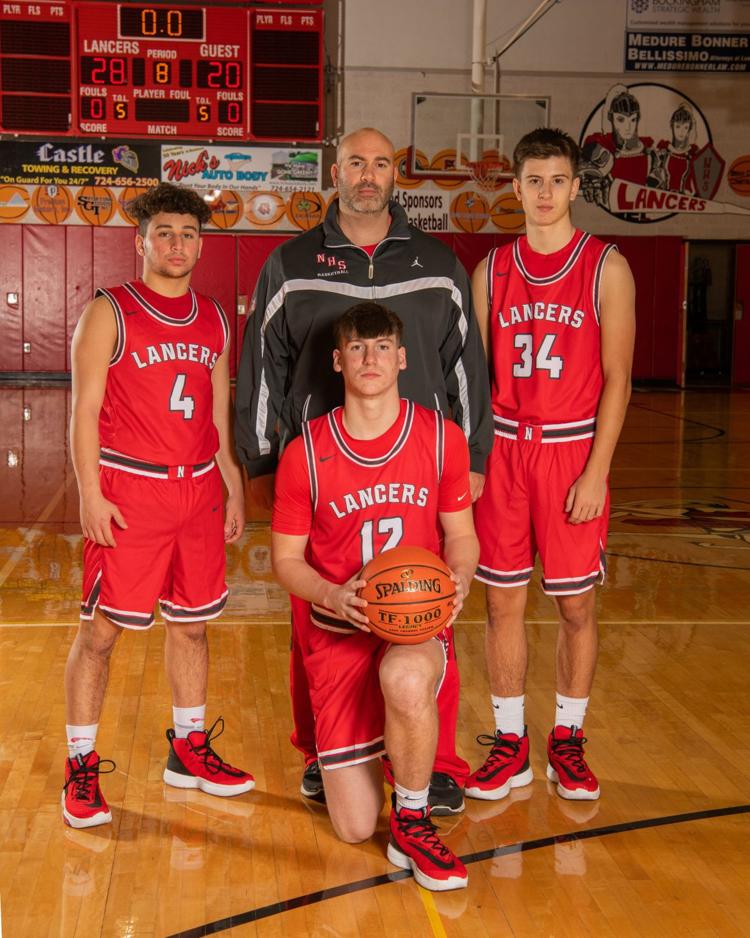 Neshannock High's boys basketball team reached the WPIAL Class 3A quarterfinals last year.
In order to get back, the Lancers will have to do it with a basically new starting lineup. Senior Preston Turk is the squad's lone returning starter. He averaged 9.2 points per game.
"Right now, I'd say we probably have nine or 10 guys competing for varsity time. We have some good depth right now," Neshannock coach John Corey said. "We don't have a ton of size like we've had the last two years. There's a lot of competition at the guard spots. Anytime you have that competition in practice on a day-to-day basis, it makes us better once the season comes around."
Juniors Russell Kwiat and Spencer Perry have contributed the past two seasons and join Turk as the team's top options. Jason Nativio is the team's other letterman.
"Those are the three guys who saw a ton of varsity experience last year. We are really going to rely on those guys and their experience and success they've had in the past and build off that," Corey said. "I think it's a very unselfish group. I have been very impressed with our ability at all times to find the open guy on offense. When you have five or six guys that can kind of shoot it and feel good about their jumpers, sometimes that first open look isn't the best look. Their ability to share the basketball and make that extra pass has been very promising. I expect that to carry over. That's really important for our success throughout the season."
The Lancers realize they'll have to play with a different style this season.
"The blessing that it was to have that size we had last year, it erased a lot of mistakes just because we controlled the boards and things of that sort," Corey said. "Getting back to playing a little faster like we have in the past is exciting. We're going to have to be very good defensively and on the boards because we can't turn around and rely on the bigs to save us. We're playing faster and being a little more aggressive defensively. Potentially, this could be our best shooting team. We have a lot of guys who can shoot the ball well. Stringing those together on game nights is really important."
While competition is fierce for minutes, the younger players have been making their case.
"The guys I foresee will be JV players, their knowledge of the game is really high," Corey said. "The competitiveness they bring will push the more experienced guys in practice. I am excited to see that stuff come together as we prepare for our first game."
Neshannock finished 8-4 in Section 1. The Lancers know it will be another challenging journey through the loop.
"It's a gauntlet. At this point, we're used to it. We try to keep things simple and focus one game at a time," Corey said. "When you look at Lincoln Park, Beaver Falls and Aliquippa — everyone looks to those schools as some of the better teams in the section and classification. For the last 12 years, I think it was seven of those years the state champion or state runner-up came from our section. That's why our practices have to be on point. We have to be very competitive to prepare us for what's to come. We'll be prepared for it."