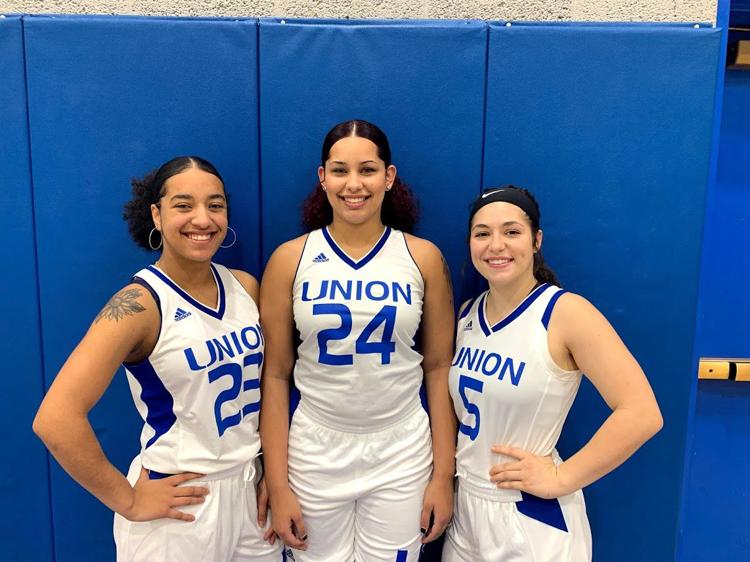 The Union High girls basketball team is starting fresh.
With a new coach in Rob Nogay, the Lady Scots are learning a new system as they try to improve upon their 2-10 Section 1-1A record and 2-19 overall slate from a year ago.
Nogay, the principal at Union and a graduate of the school, has not coached since 2001-06, when he served as head coach of the Neshannock football team. He expected to have his work cut out with a squad that finished 6-56 over the last three seasons and has not qualified for the playoffs since 2012-13.
"It's been a new learning process, but we've had a couple of good weeks of practice," Nogay said. "We're running some different stuff and the girls are starting to pick it up. We played really hard in our two scrimmages against Freedom and New Brighton, so I feel like we're going in the right direction."
Nogay was a three-sport standout — football, basketball and baseball — at Union prior to his 1992 graduation and then accepted a full scholarship to Pitt to play quarterback. The Panthers redshirted Nogay as a freshman and, following a coaching change, he transferred to Westminster College to play basketball and baseball, lettering all four seasons in each.
Nogay said he will rely on his three seniors — guard Amorae Waters, guard Nina Casalandra and forward Maddie Wynn — for leadership.
He expects his starters to be Waters, Casalandra and Wynn, along with junior forward Gianna Trott. The fifth starter will come from sophomore guard Raquel Zarlingo, freshman forward Tyanna Fitzpatrick, sophomore forward Emilie Homjak and freshman forward Zoe Lepri.
"There's still competition going on," Nogay said. "Several of the girls are battling."
Nogay said while he knows the team has to walk before it runs, he is hoping for a noticeable turnaround.
"Our first goal is for us to be as competitive as possible," Nogay said. "We want to get after teams and play hard and apply pressure.
"We want to try and get Union girls basketball to be on par with some of our other girls teams that have experienced success. We need to get to that level."
Toward that end, the program seems to be off to a good start. Union's seventh-grade team won the Tri-County championship in the fall with Nogay as coach. His daughter, Addison, played on that team.
His niece, Neleh Nogay, daughter of his older brother, Don, is a standout sophomore at Neshannock.
"I definitely think our program is on the upswing," Rob Nogay said. "The kids have bought into our system and our philosophy.
"It's a bit different than coaching football or boys basketball, but I'm definitely enjoying it."