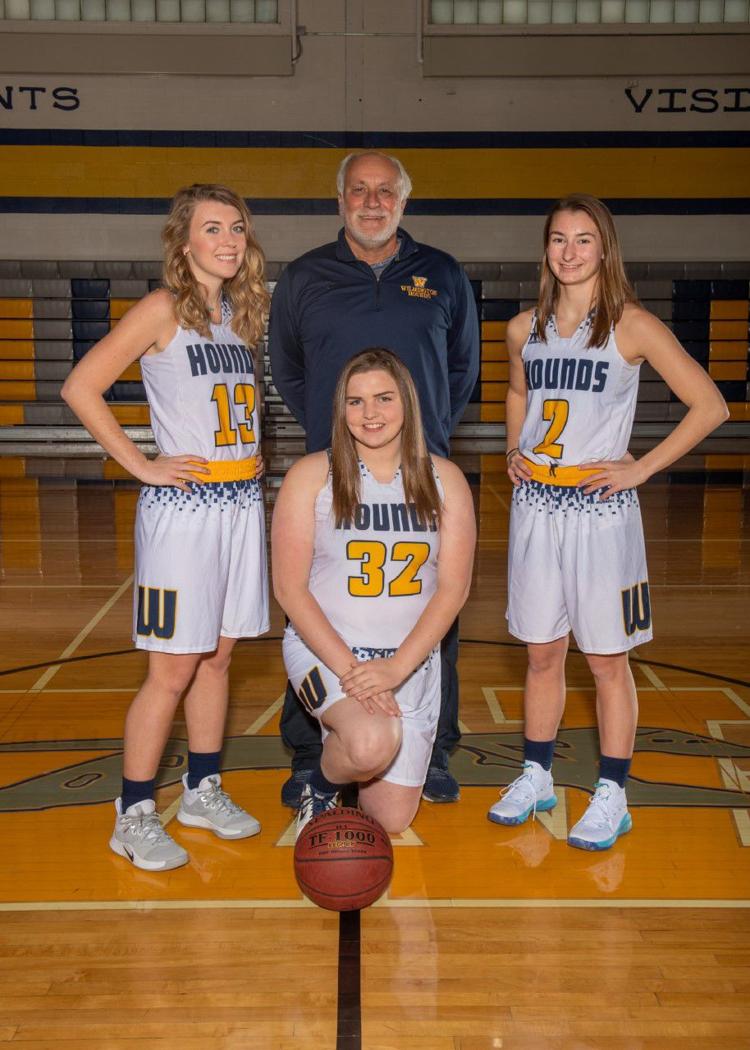 Fourth-year coach Rick Holzworth feels things may be on an upswing for the Wilmington High girls basketball team.
With seven lettermen returning from last year's team that finished 2-8 in District 10, Region 2-2A and 8-14 overall, Holzworth is hopeful that his charges might challenge for its first appearance in the playoffs in many years.
"With a veteran team, we are looking for this to be our best season in a long time," Holzworth said. "This was probably our best summer since I've been at Wilmington. More girls than ever came to workouts over the summer and that is definitely a positive to see that the interest and commitment is there.
"We are hopeful. We are definitely ahead of where we've been in other years."
The Lady Greyhounds had no seniors on last year's team, although sophomore McKenna Bucker, who was a starter at the end of the season, and senior sisters Angelina and Ashley Hess did not come out.
"But we have four new players that we're excited about — three freshmen and one junior who never played before," Holzworth said. That junior is 5-6 junior Mariah Gardner, a member of the girls soccer team who is a sister of freshman Annalee Gardner. The other freshmen who are on the team are Ellyce Black and Renee Ealy.
Keegan McConahy, a 5-foot-7 junior, will be at the point, while 5-6 senior guard Meredith Glavach will be the two-guard and 5-6 senior guard Nadia Huebner at the three position.
Sydnee Ward, a 5-10 junior, and Emily Withers, a 5-9 senior, likely will be at the post positions. Huebner, who was second team all-region a year ago, averaged 13 points per game and Glavach came in at 9 ppg. Glavach and Huebner are three-year lettermen and McCohahy, Ward and Withers two-year letter-winners.
Holzworth said that Jadyn Flick, a 5-9 sophomore letterman, may challenge Ward and Withers for one of the post positions. Madison Graham, a 5-7 sophomore, is the team's other letterman.
Annalee Gardner is expected to be the top guard off the bench.
"We had two scrimmages, first at Hickory and I thought we did well there," Holzworth said. "Then last Saturday we had a four-way scrimmage with Grove City, Farrell and Beaver Falls and I felt that we held our own.
"We spent four hours on Sunday watching film from the last scrimmage and went over everything we did right and everything we did wrong. I think we're in a pretty good place right now and I'm looking forward to see what we can do."