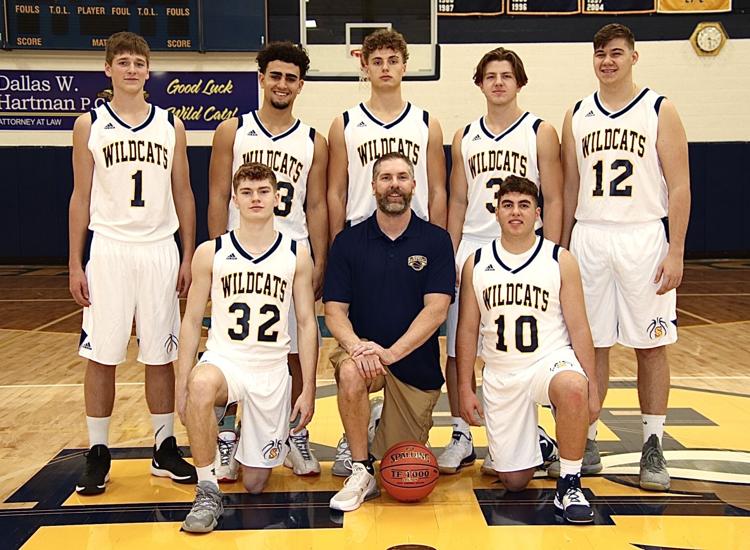 The Shenango High boys basketball team put it together in the latter half of the season last year.
It led to the Wildcats winning six of their last 10 games to qualify for the WPIAL Class 2A playoffs and PIAA playoffs as well. Their losses in that span were by an average of just five points, finishing at 11-14.
Shenango coach Bob McQuiston is hoping that cohesive play down the stretch pays dividends from the beginning this season.
"I was pretty pleased with the results from last season," McQuiston said. "I thought we overachieved; we played three sophomores a lot.
"We didn't have a lot of experience. I told the kids they would have to keep playing hard and we would turn things around. It took us awhile to get some chemistry. The goal was to get some wins and build some confidence and we did that."
The Wildcats lost Gavin Pagley and Ryan Perretti to graduation. Pagley averaged 6.3 points a game and Perretti posted 10 points per contest.
"Pagley was one of those guys that was a blue-collar guy," McQuiston said. "You need guys like that. Those grind guys that aren't afraid to get their hands dirty.
"Perretti had a huge game against Sewickley for us in a win. You hate to lose players like that. They brought a lot to the table."
McQuiston will lean on returning letterwinners Colin McQuiston, Jason Kraner, Jonah Dess, Reis Watkins, Case Butchelle and Ryan Lenhart. Colin McQuiston, the coach's son, led Shenango in scoring 20.4 markers a game.
"Colin made first-team all-section las year," Bob McQuiston said. "He's a four-year starter and a floor general. When you have a good point guard that makes things a little easier.
"Kraner can run the floor. Jonah is big; he's had a good offseason. Watkins was our second-leading scorer last year (13.7 ppg.) and he gave us seven or eight rebounds a game, too. We're looking for a double double this year from him. Butchelle started last year for us. He put a lot of time in the weight room and conditioning himself. Lenhart got more and more playing time last year. He's really dedicated himself to getting bigger, stronger and faster."
Vinny Sibeto also figures to factor into the Wildcats' success this year.
"We compare Vinny to Gavin Pagley. He's a hustler," Bob McQuiston said. "He's not afraid to battle and get on the floor. He can definitely help us defensively."
The starting lineup might change at times for Shenango.
"Those seven or eight guys (lettermen and Sibeto) will get the majority of the time," Bob McQuiston said. "Some young guys might step in and get some time.
"It might be a day-to-day thing if we want to go big. Or if someone had a good week of practice. They all understand it. This is a very unselfish team. They don't care who scores the points."
Size will be a key this year for the Wildcats.
"We don't have any 6-fot-8 kids," Bob McQuiston said. "We have two 6-3 kids and a 6-2 kid. We're not small by any means. We have decent size and we have some athleticism. We have some fast, athletic kids.
"We're still trying to feel things out, though. Our communication on defense has to get better."
Bob McQuiston has set the bar high for his team.
"We want to make a run at the section title," he said. "I think our section is one of the best around."