More about Madison Harden
| Question | Answer |
| --- | --- |
| Grade | Senior |
| Position | Forward |
| Stats | 31 points, 12 rebounds in 60-35 win over New Brighton |
| Parents | Tammy and Daniel Harden |
| Plans after high school | Will attend Penn State University for occupational therapy. |
| Favorite basketball player and why | "James Harden. I've looked up to him as a kid because of my last name and he's made every outstanding play that you can think of." |
| Favorite basketball team and why | "The UConn women because they have such a strong program." |
It's been an up-and-down first half of the season for the Shenango High girls basketball team.
One constant, however, has been the play of forward Madison Harden.
Harden, a senior, is averaging 22 points per game over 11 games and most recently turned in a 31-point, 12-rebound effort to lead the Lady Wildcats to a 60-35 victory over New Brighton. The 31 points marked a career high for Harden and the performance earned her Lawrence County High School Athlete of the Week honors sponsored by Washington Centre Physical Therapy and selected by the New Castle News sports staff. 
"That was probably her overall best performance," Shenango coach Jason Rankin said. "Her shooting percentage was really good in that game. So she was scoring really efficiently."
Harden has been scoring efficiently all season and has needed to as Shenango has struggled to find consistency. She said the 31-point performance was the culmination of her game improving as she gains confidence on the court.
"I was in the game like 'come on, give me the ball, I'm ready to go,' " she said. "It's been a bit of a challenge but I told the rest of the team at the beginning of the season that they're going to need to step up and they've started to do that."
While the Lady Wildcats are just 4-7 overall, they sit at 2-2 in WPIAL Section 1-2A and are firmly in the mix for a playoff spot. Harden says that as her confidence continues to grow, she sense her teammates' growing as well.
"We're still improving and we're still working to improve," she said. "We need to be more prepared mentally when the game starts. But we're getting there and as we keep improving, we'll get to where we want to be."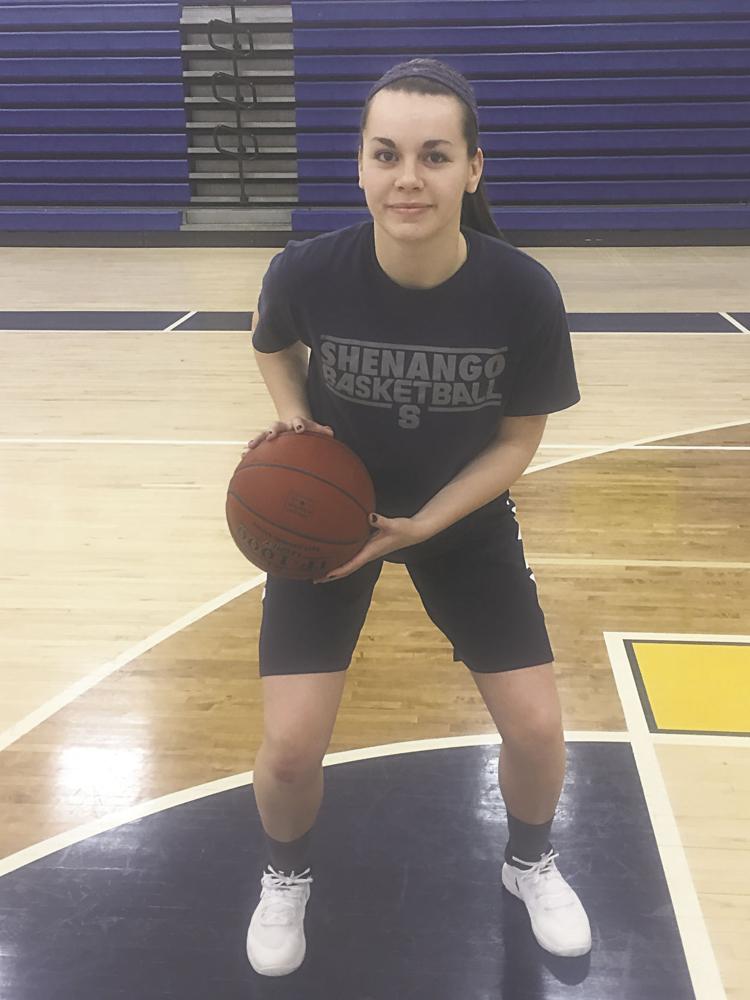 Rankin says he's been impressed with Harden since the beginning of the season because of the way she's led the team. He said he senses her becoming more comfortable as a leader and she's become more vocal as the team begins to respond to her. 
"From the beginning, when we started in the fall, she's shown that she's going to be the leader," he said. "I think she obviously knew coming in as the only senior that she'd have to do that. She's very quiet normally, but I saw from the beginning she was more vocal, pointing things out more, talking to the kids and the younger players especially. She knew that was something she needed to do, to step up and she's done a great job of it."
Now that she's settling in as the unquestionable team leader for the Lady Wildcats, Harden is setting her focus on helping her team to the playoffs. 
"We all still need to improve," she said. "But I think we can get there. It's going to be a challenge, but we can get there and we have the ability to get there."