GREEN TREE — It has been a long time coming for the Neshannock High girls basketball team.
The Lady Lancers got the No. 1 seed and a first-round bye in the WPIAL Class 3A playoffs when the playoff pairings were announced at the DoubleTree Hotel last night.
"I was kind of expecting it, but you never know," veteran Neshannock coach Luann Grybowski. "I think our section is the toughest one in the WPIAL and the WPIAL recognizes that."
Neshannock (20-2) will play the winner of the Washington-Mohawk game on Feb. 23 at a site and time to be determined.
This is Grybowski's first No. 1 seed in her 10 years at Neshannock. The New Castle teams she coached were seeded No. 1 in 2007 and 2009. 
The Lady Lancers (20-2) were the No. 3 seed the past two seasons behind Bishop Canevin and East Allegheny.
"I thought we had a great year," said Grybowski, who has 650 wins in 39 years at various schools. "Things were a little bit up and down early on and I wasn't sure what our identity would be, but as the season went on, we just got better and better and that's what you want to do. I think I've done my job as a coach in preparing them for the playoffs. Now they have to have to execute."
Grybowski brought back a championship plaque and a game ball from the WPIAL meeting. 
"I'll bring them to practice and let the girls enjoy them," she said. "Then we get to work."
Grybowski said she has scheduled scrimmages with North Allegheny and Penn Hills tomorrow and with North Catholic and Fox Chapel on Monday.
"We'll get as many as we can and want them to be as tough as we can," she said. "It's my job to make sure we're as ready as we can possibly be."
And for how far Neshannock can go?
"I don't make predictions," she said. "One game at a time. We'll give it all we have." 
SURPRISE FOR MOHAWK
The Lady Warriors received a No. 9 seed despite their 7-15 record and will play Washington on Feb. 20 at 6:30 p.m. at North Allegheny High.
Washington is seeded No. 8 despite an 18-4 record.
"Obviously the seed is a little higher than we expected," Mohawk coach Mike O'Lare said.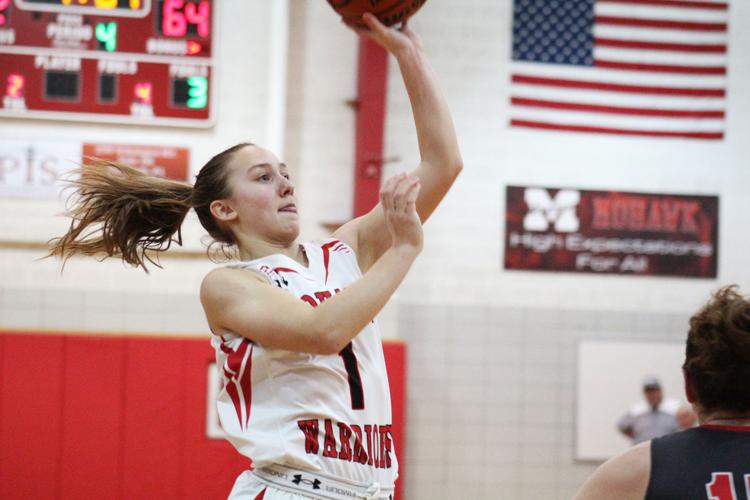 "We thought we might be a No. 12 or No. 13 seed and thought Washington might be a 5. We're surprised that they dropped and we rose. It's one of the weirder situations I've seen. I do think the WPIAL took into account our schedule outside of the section and the past success we've had (the Lady Warriors advanced to the WPIAL semifinals last year). 
"Washington is a very tough draw for us regardless of seeds," he added. "But it only takes one night with a young team for everything to come together and we're hoping we can get that night."
Mohawk, which has no seniors on its roster, has been starting four sophomores and a freshman. The Lady Warriors have been without junior star Karly McCutcheon, who has been out with an injury since the start of the season.
No matter what, O'Lare says he is happy for his team to have qualified for the postseason.
"I don't think there is any experience like getting into the playoffs and walking out onto that court," he said. "That is what everyone strives for. There is nothing like the excitement of having your name called at a playoff game."
LADY SPARTANS OPTIMISTIC
Laurel coach Matt Stebbins is pleased with his team's No. 3 seed. The Lady Spartans (18-4) will take on Chartiers-Houston (8-14) in the Class 2A playoffs at 6:30 p.m. Friday at Mount Lebanon.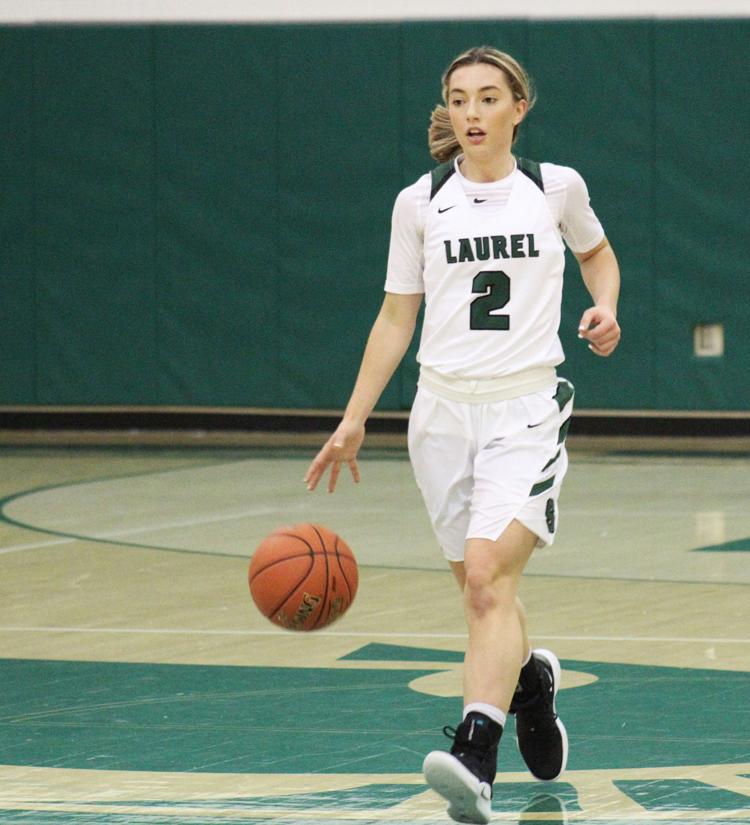 "We've very pleased," Stebbins said. "And happy to be on the opposite side of the bracket with OLSH and Bishop Canevin. We thought we'd be anywhere from a 3 to a 5, so we're good with where we landed.
"I think our 12-game win streak going into the playoffs and our section co-championship helped."
Stebbins says he feels good about where his team is at this time.
"We're playing well at the right time," he said. "We just want to take it one game at a time. We're hoping to make a deep run here."
ELLWOOD GIRLS READY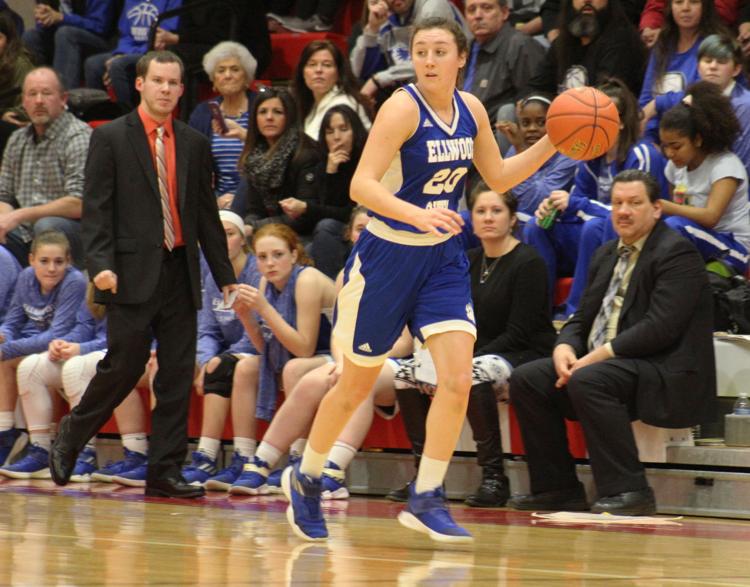 First-year Lady Wolverines coach Mark Heil says he's satisfied with his team's 13th seed and matchup against No. 4 seed Carlynton in the Class 3A playoffs.
The teams will play Feb. 20 at 6:30 p.m. at North Hills. Ellwood comes in at 13-9 and Carlynton is 18-4.
"We're excited to be in the playoffs," Heil said. "I don't think we're content with just being there, though. This game will be a challenge for us, but I think our girls are up to the challenge. We want to make a run, that's our plan." 
This is Ellwood's first appearance in the playoffs since 2015. Isabella Roth and Natalia Greco are the lone seniors on the team.
"We're pretty young," he said. "Four of our top six are either freshmen or sophomores. A lot of these girls have been thrown into the fire, but they have exceeded expectations. We're all looking forward to what happens next."