Right now, Michael Wells could be in eighth grade. 
Instead, the 14-year-old Wells — his birthday is Aug. 14 and could have waited a year before starting kindergarten — earned his second start of the season on Saturday in New Castle High's 64-52 win over Ringgold in the WPIAL Class 4A quarterfinals. 
"I think what people don't understand is he is a young ninth-grader in a man's body still developing emotionally and still developing mentally," Red Hurricane coach Ralph Blundo said. "He's still developing physically. It's truly just the beginning for him."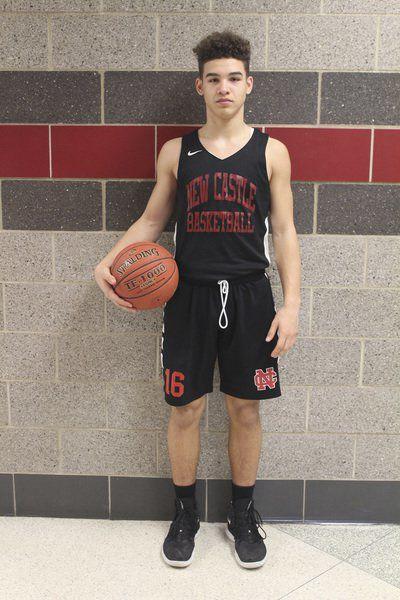 On Saturday, the 6-foot-2 swingman turned in a veteran-like effort with 15 points and a team-high 17 rebounds. On the season, he's averaging 10.9 points per game and plays both inside and on the perimeter, occupying any of four positions for the Red Hurricane. For his performance Saturday, Wells is the Lawrence County High School Athlete of the Week, sponsored by Washington Centre Physical Therapy and selected by the New Castle News sports staff.
"He's not just doing that anywhere — he's doing it at New Castle," Blundo said. "Maybe there is a little bit more pressure than most places, but I thought he handled it well.
Even though he said nerves were a factor before Saturday's game, he didn't show it. Wells came out strong in the first quarter, hitting two 3-pointers and finished with eight points in the quarter. 
"I was pretty nervous," Wells said. "I tried to keep my composure because whenever I get my head not straight, I don't play as well as I can play."
Wells said the quick start helped him on Saturday.
"Usually whenever I get off quick, that makes me play better," Wells said. "Once I start getting a lot of shots in the hoop, that's when I start playing better."
The first four games of the season, Wells — a son of Michael Wells and Misty Klingensmith — played the first half of the junior varsity game before being one of the first substitutes off the bench in the varsity game. 
"The first game of the year, I was a little bit nervous even playing JV," Wells said. "I got my shots up. The first game I had 17 points in the first half (of the JV game). I just played basketball like I know how to."
Blundo said his freshman is a confident player and that when he shoots, he believes the ball is going in the hoop, saying confidence is "kryptonite to pressure."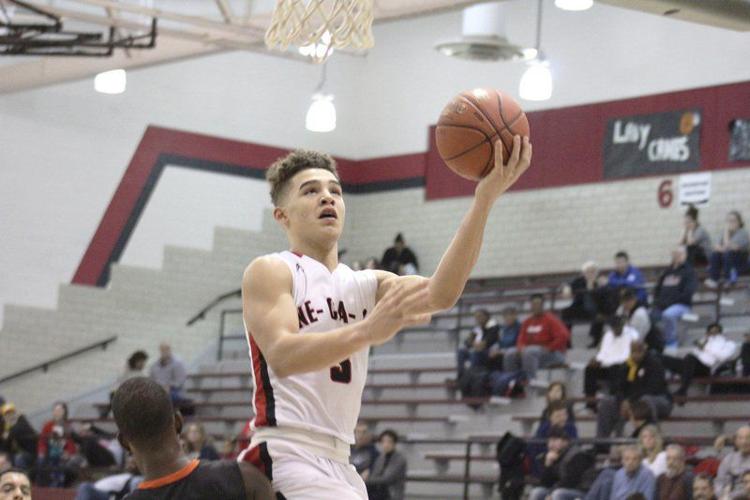 Wells has scored in double figures 11 times in 23 appearances for the top-seeded Red Hurricane. 
"I've been here a long time and you'd be hard-pressed to find anybody with the natural ability Mike has," Blundo said. "For him, the big thing is he's going to be a really good player just doing the things we require. The more he does what's not required of him, the greater he's going to be and the more opportunities he's going to create for himself four years down the road."
An honor student, Wells and his teammates take on Highlands at North Allegheny High in the Class 4A semifinals tonight. With a win, the two-time defending WPIAL Class 4A champions would advance to Saturday afternoon's title game at the Petersen Events Center at the University of Pittsburgh.
"It's all about how well we defend and how well we rebound and execute offensively," Blundo said. "We're prepared and now it's just about going out and playing the game."
Wells and Blundo agreed the last three days of practice have been solid. With a playoff game —and start — under his belt, Wells will play a key role for New Castle both this postseason run and moving forward as the freshman continues to come into his own.