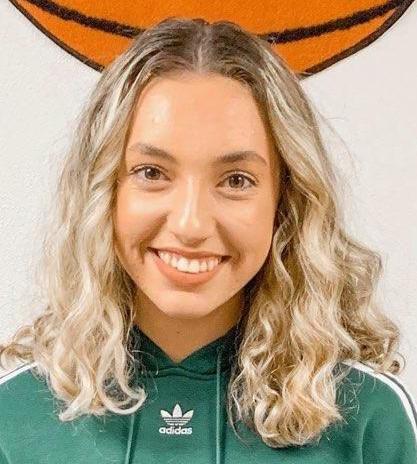 Laurel established a new program standard this season.
The Lady Spartans captured their first-ever Section 1-2A title when they beat OLSH to finish atop the standings with the Lady Chargers at 13-1.
Caroline Gibson played a big role in Laurel's surge and was named to the all-section team. OLSH's Ashley Norling and Maddie Hoff, Quaker Valley's Corinne Washington and South Side Beaver's Alexi Chiccarello joined her on the first team.
A senior guard, Gibson averaged 19.3 points, 5.2 rebounds, 5.1 assists and 4.7 steals per game. The Slippery Rock University recruit established program career records for points (1,214), assists (341) and steals (316). She set program single-season records for points (503), free-throw percentage (82.0 percent), steals (136) and assists (133). She has the Laurel single-game record of 13 steals as well.
Gibson helped fuel the Lady Spartans' 11-game winning streak to close the regular season. The wins kept coming in the WPIAL tournament, too, as Laurel beat Westinghouse, Chartiers-Houston and South Side Beaver to reach the semifinals and establish a program record for consecutive wins (14). Brentwood held off the Lady Spartans in the semifinal encounter, 50-37.
Laurel advanced to the PIAA tournament, but could not earn a victory there for the second season in a row. The Lady Spartans dropped a 43-40 decision to Juniata Valley in the first round and finished with a 20-6 record — a program-best mark.
No Shenango players were named to the first team. The Lady Wildcats finished 3-11 in the section and 6-16 overall.
SECTION 1-2A
FIRST TEAM
Caroline Gibson (Laurel), Sr.; Corinne Washington (Quaker Valley), Soph.; Ashley Norling (OLSH), Sr.; Maddie Hoff (OLSH), Sr.; Alexis Chiccarello (South Side Beaver), Sr.

Read all the WPIAL, District 10 basketball all-stars stories here
2018-19 Lawrence County basketball section all-stars