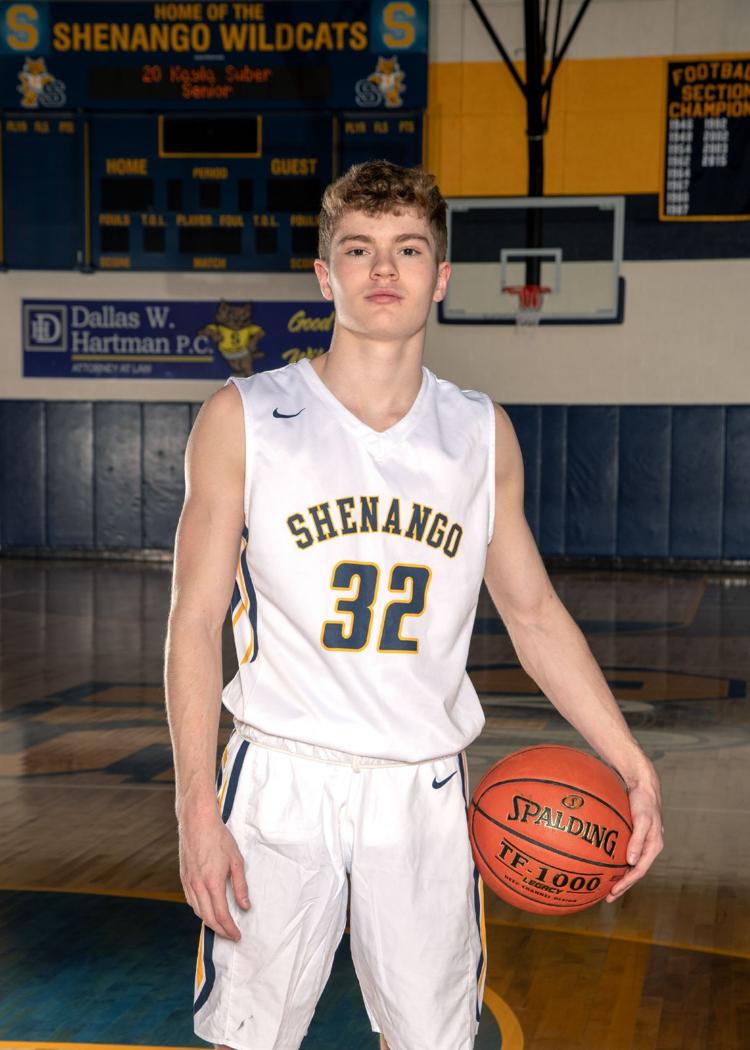 In a tough WPIAL Section 3-2A race, Shenango was able to earn a playoff berth.
Colin McQuiston was a driving force behind that. The Wildcats junior led the county in scoring at 20.4 points per game. He drained 37 3-pointers as well. He was named to the all-section first team, along with OLSH's Daren DiMichele and Austin Wigley, Sewickley Academy's Isiah Warfield and South Side Beaver's Jake McDougal.
Shenango finished fourth in the section at 7-5. The 'Cats won their first WPIAL tournament game, 56-51, over Summit Academy, but fell to OLSH, 85-54, in the quarterfinals. They earned a PIAA tournament berth, but dropped a 74-47 decision to Farrell in the first round to finish 11-14 overall.
OLSH won the section title with an 11-1 mark, claimed WPIAL gold, but fell to Bishop Guilfoyle, 62-61, in a PIAA semifinal showdown.
No Laurel or Mohawk players earned all-section honors. The Spartans finished 3-9 in the section and 6-16 overall. The Warriors went 1-11 in the section and 5-17 overall.
SECTION 3-2A
FIRST TEAM
Colin McQuiston (Shenango), Jr.; Dante Spadafora (OLSH), Soph.; Austin Wigley (OLSH), Sr.; Isiah Warfield (Sewickley Academy), Jr.; Jake McDougal (South Side Beaver), Sr.

Read all the WPIAL, District 10 basketball all-stars stories here
2018-19 Lawrence County basketball section all-stars