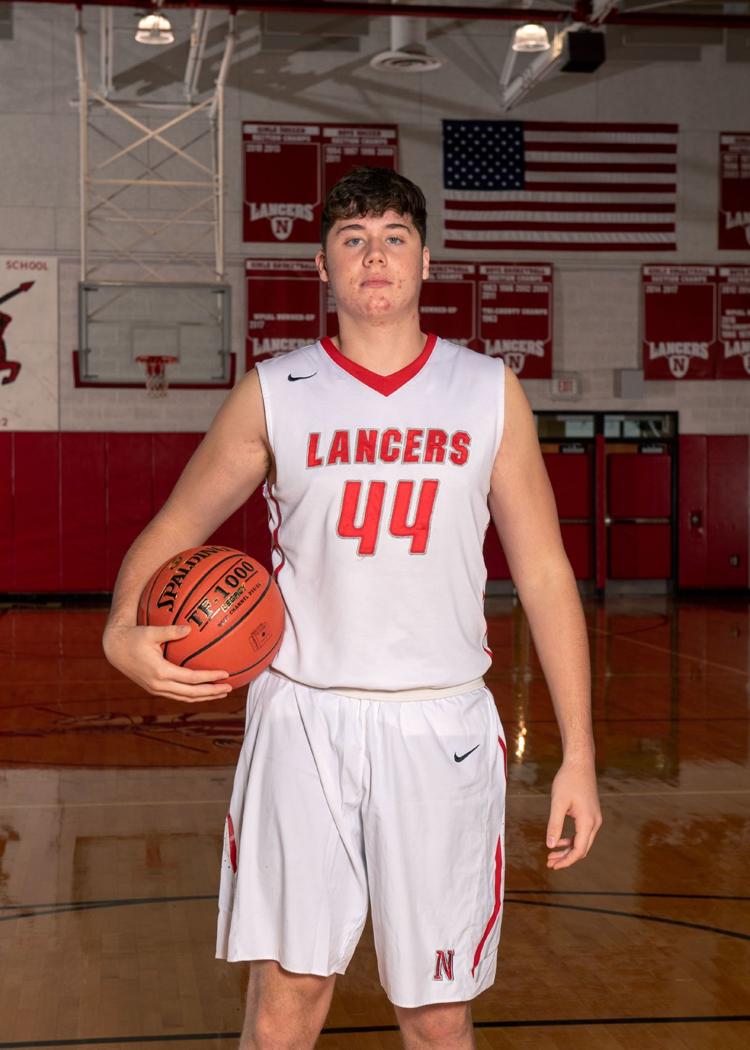 Neshannock moved up a classification, but still made the WPIAL playoffs, this time in Class 3A.
Senior Jake McCormick was a big reason why. The Lancers forward averaged a team-best 16.3 points per game. He was named to the all-section first team. Lincoln Park's Keeno Holmes and Isaiah Smith, Aliquippa's M.J. Devonshire and Beaver Falls' Jalen Vaughn joined him on the first team.
Lincoln Park won the section title at 11-1. The Leopards won all nine of their postseason games en route to WPIAL and PIAA championships as well.
Neshannock finished third in the section at 8-4. The Lancers opened the WPIAL tournament with a 56-50 triumph over McGuffey, but dropped a 68-65 decision to section-rival Aliquippa in the quarterfinals to end the year at 18-6.
No Ellwood City Lincoln players earned all-section. The Wolverines finished 2-10 in the section and 6-16 overall.
SECTION 1-3A
FIRST TEAM
Jake McCormick (Neshannock), Sr.; Keeno Holmes (Lincoln Park), Sr.; Isaiah Smith (Lincoln Park), Sr.; M.J. Devonshire (Aliquippa), Sr.; Jalen Vaughn (Beaver Falls), Sr.

Read all the WPIAL, District 10 basketball all-stars stories here
2018-19 Lawrence County basketball section all-stars