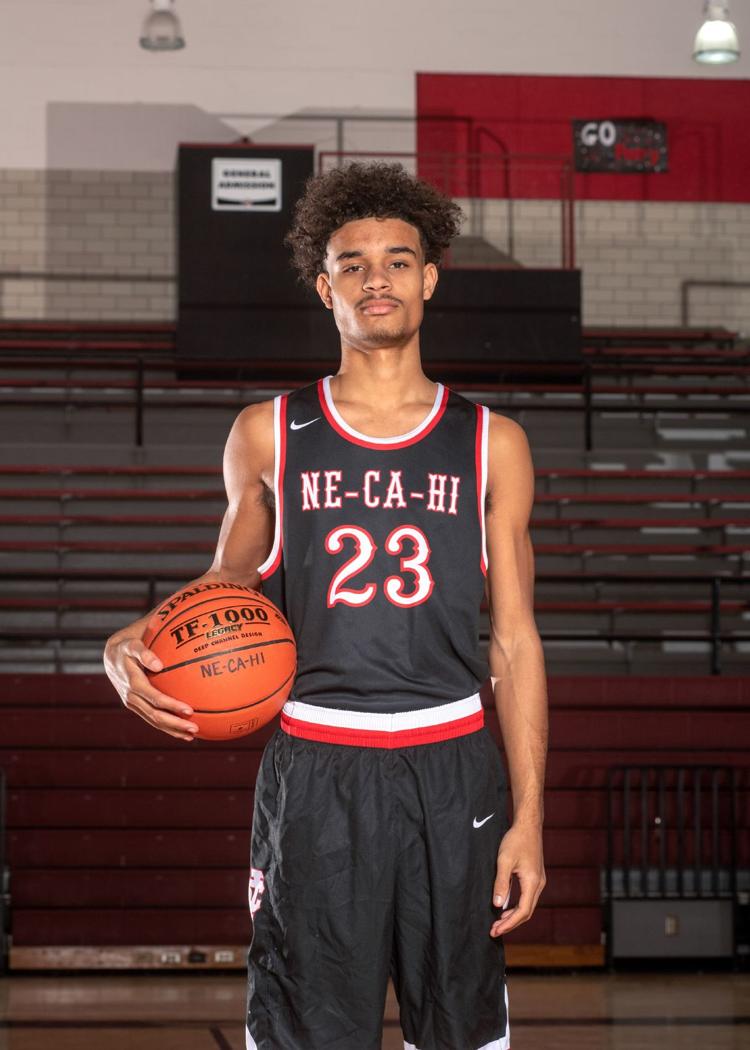 Another season and another WPIAL championship for New Castle's boys basketball team.
The Red Hurricane captured its 13th district crown this season and its third in a row against Quaker Valley. New Castle edged out the Quakers for the Section 2-4A as well. Senior Drew Cox earned all-section honors. Quaker Valley's Danny Conlan and Ryan Stowers, Ambridge's Aaron Hilzendeger and Blackhawk's Sammy Fusetti joined him on the first team.
Cox was part of a balanced New Castle attack that had to replace all its starters from last season. He averaged 12.1 points per game and added 15 3-pointers.
The 'Canes captured the Section 2 title at 10-2. They beat Ringgold (64-52) and Highlands (68-62) to reach the WPIAL championship for the third year in a row. They rallied past Quaker Valley, 60-54, for the program's 13th WPIAL title, which tied Farrell's all-time mark.
New Castle beat Titusville (72-61) and Grove City (74-67) in the PIAA tournament before it dropped a 59-48 decision to Hickory and finished with a 23-5 record under head coach Ralph Blundo.
In nine years under Blundo, New Castle has gone 225-32 and reached the WPIAL semifinals every season and claimed six championships. Overall, he is 251-34 (88.1 winning percentage), which includes a 26-2 mark in one season at George Junior Republic.
SECTION 2-4A
FIRST TEAM
Drew Cox (New Castle), Sr.; Danny Conlan (Quaker Valley), Sr.; Ryan Stowers (Quaker Valley), Sr.; Aaron Hilzendeger (Ambridge), Sr.; Sammy Fusetti (Blackhawk), Sr.

Read all the WPIAL, District 10 basketball all-stars stories here
2018-19 Lawrence County basketball section all-stars