Matthew Stanley compiled strong numbers for the Union High boys basketball team this season.
The Neshannock High girls basketball team won WPIAL gold and PIAA silver last month.
On Monday, the Lady Lancers were further rewarded for their success.
Sophomore guard Mairan Haggerty and junior guard Neleh Nogay both were named to the Class 2A Sports Writers Pennsylvania All-State Girls Basketball Team. Haggerty was named to the first team and Nogay to the second team.
The 5-foot-11 Haggerty averaged 19.0 points, six rebounds, 3.1 steals and two assists per game.
The 5-6 Nogay averaged 17.5 points. 7.1 rebounds, 8.2 assists and 7.1 steals per game. She had three triple doubles during the course of the season and averaged just 1.5 turnovers from her point guard position while playing 32 minutes per game.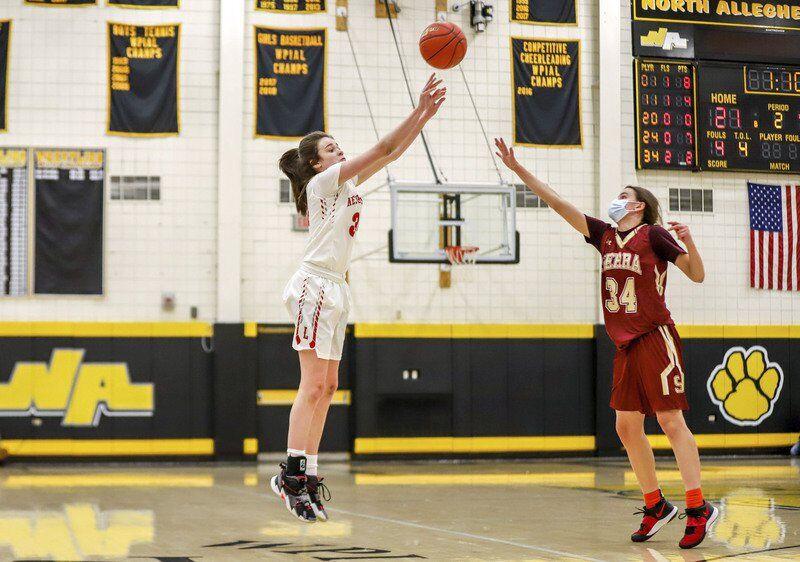 "It's a great accomplishment for both," Neshannock coach Luann Grybowski said. I was pleasantly surprised because it's rare to have two players from the same team named all-state, but I have to admit I was kind of shocked that Neleh wouldn't have been first team with her numbers."
Mohawk's Paige Julian also earned statewide recognition. Julian, a 5-8 senior guard, was named second-team all-state in Class 3A.
"That's a great honor, statewide," Lady Warriors coach Mike O'Lare said. "I'm a little partial, I think she's a first teamer. With the success we've had this year, a lot of it was driven by Paige.
"Any individual award at the end of the year always comes from team success. You have to have some good players to get that team success. Her playoff performances, even last year, were pretty incredible."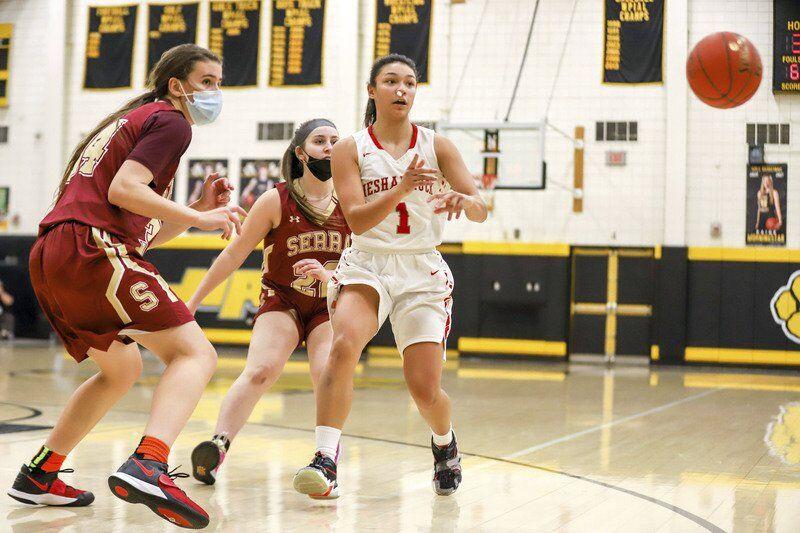 Neshannock's Haggerty missed four games while she wore a boot on her badly-sprained ankle.
"She definitely knows how to shoot," Grybowski said. "She still has some work to do to get where she needs to be, but she's only going to get better.
"As for Neleh, she could easily score 20 a game. She doesn't force shots and she just has a command of the floor like few other players I've seen."
The best news for Grybowski is that Haggerty, Nogay and the rest of their teammates all will be back next year. The Lady Lancers had no seniors on their roster this season.
"I'm proud of what my team did this year and hopefully there is more to come," Grybowski said. "I'm really happy and very proud that Mairan and Neleh got this honor. I am honored to have had the opportunity to coach them both."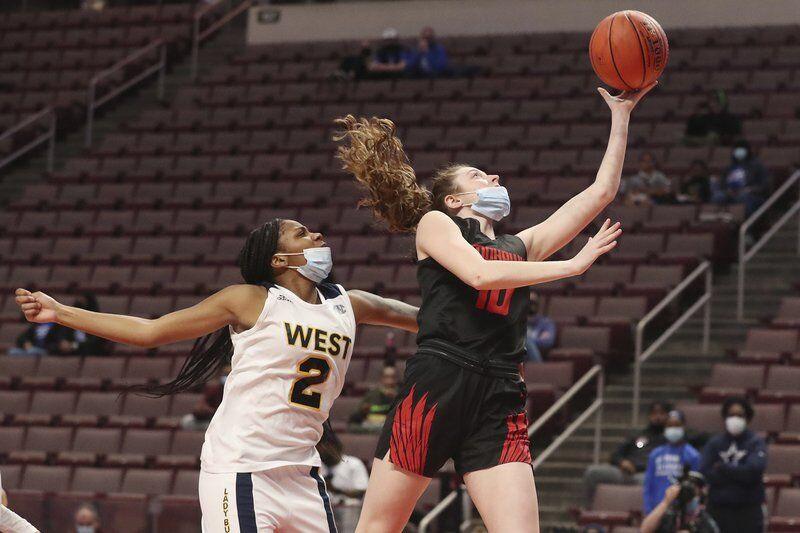 Julian, who will continue her academic and basketball career at West Liberty, scored 476 points on the season, averaging 19.8 points a game. She added 7.1 rebounds a contest, while finishing with 1,156 career markers. 
"Paige's best basketball is still ahead of her," O'Lare said. "She worked really hard to get where she ended up.
"I think those kind of awards come from what you do in the playoffs. The deeper of a run you make the better you play. Her playoff games were really remarkable and that really set her aside from the rest."
Julian was 145 of 224 from inside the arc this year, while knocking down 130 free throws in 178 attempts.
"She's so athletic," O'Lare said. "I think her confidence level, being a senior, allowed her to step outside and make plays when we needed them.
"Being on a good team and having good teammates helped her." 
It wasn't all about offense for Julian, though. She was strong defensively, especially stepping in and taking charges.
"She's kind of a quiet leader," O'Lare said. "She's kind of a quiet leader. She did it all humbly; it was team first for her."
Mohawk finished 19-5 and claimed its second consecutive WPIAL championship. The Lady Warriors advanced to their first PIAA title game, falling to Philadelphia West Catholic.
"You don't replace her," O'Lare said. "You don't just plug a kid in for her. 
"She's a team first kid, wanting to win first."