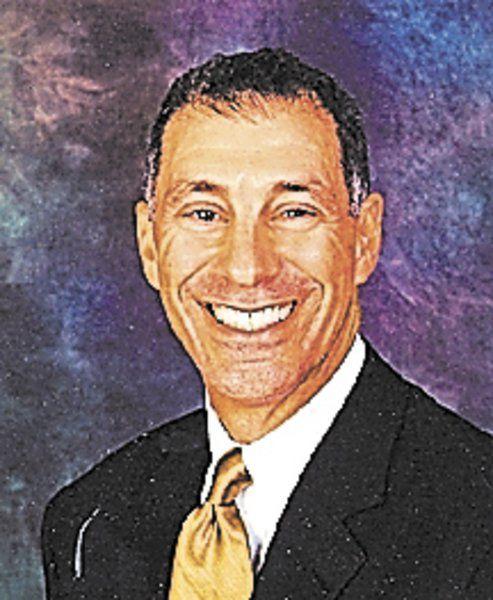 Before there was Michael (Jordan), Magic (Johnson) and LeBron (James) —  superstars who were recognizable by their first names only — there was Lenny, Louie and Pudgy. Payne, Santangelo and Phillip Tony.
The latter three were stars on the 1967 WPIAL Championship football team from New Castle High that defeated Mt. Lebanon High School 20-14 on Thanksgiving Day in 1967 at Pitt Stadium.
New Castle was a thriving town in '67. It wasn't unusual to see 10,000 fans descend on Taggart Stadium on Friday night to watch their local heroes take on the likes of Beaver Falls and Butler.
At the coffee shop or the barber shop on Saturday, the conversation sounded a lot like this: "Did you see Louie's touchdown run?" Or "Did you see Lenny open that hole with that ferocious block?" Or "Did you see Pudgy blow up that play when he tackled the quarterback?"
Last names weren't necessary. Lenny, Louie, Pudgy. Everybody knew about whom you were talking.
Their stardom was recognized by their accolades that included All-Conference, All-State and All-America recognition. Fittingly, they were inducted into the Lawrence County Historical Society's Sports Hall of Fame together.
I was in ninth grade in the fall of 1967. I was playing on the Ben Franklin junior high football team. I would watch those three along with players like Allan Joseph, Anthony Aven and Richard "Ripper" Humphrey, walk to their practice field that was next to ours.
In our young eyes, those guys were legends. We looked at them with awe — when we had the nerve to look at them at all. When it was our turn, we wanted to be just like them.
It wasn't their size that made them special, but instead it was their toughness. There may have been more talented teams at Ne-Ca-Hi through the years, but when comparing teams based on grit, determination and toughness, all others paled in comparison.
They had a swagger that was unmatched. They were fearless. In short, they were a reflection of the city that they represented in 1967. They didn't back down from anybody. Let me say that again — they didn't back down from anybody — on the field or in life.
Going into that 1967 championship game, the Hurricane, according to the Pittsburgh papers, was a two-touchdown underdog. One Pittsburgh disc jockey said that, "If New Castle beats Mt. Lebanon, I'll sleep under the goal post at Pitt Stadium."
I hope that he had a blanket. It was cold that day.
When Louie was asked about the upcoming game all he said, with a smirk on his face, was, "I can promise this. They'll get hit harder than they've been all season." It's been 52 years, but I can still hear Louie saying it.
Louie turned the game around that day with an 86-yard touchdown run that was captured on video. He reversed field twice on his way to the end zone. It is probably the most iconic run in the history of Hurricane football.
Lenny passed away in December of 2012 and Louie passed last week.
I'm 66 years old now. But when I say their names, I do so with reverence. When I close my eyes, I can still see them walking to the practice field with their helmet in their hand.
There was something special about them and that team in '67.
When I talk about toughness and determination to the basketball team that I coach at New Castle I often bring up their names — and I always will.
Lenny, Louie and Pudgy.
(Larry Kelly is a partner in the law firm of Luxenberg, Garbett, Kelly & George, www.lgkg.com, and a former sportswriter at The News).