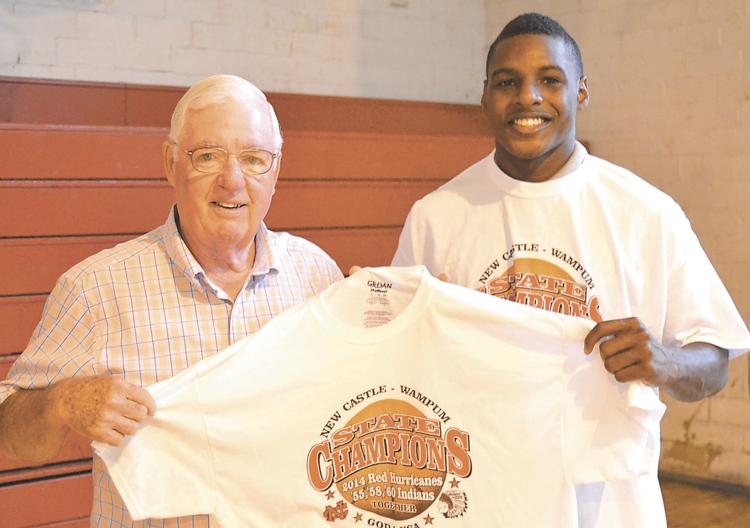 A pair of local basketball standouts will earn enshrinement to the University of Pittsburgh's 2019 Athletics Hall of Fame.
Don Hennon (men's basketball) and Lorri Johnson (women's basketball) are part of a 12-member group composed of all-pros, all-Americans and legendary all-time greats.
Hennon, a Wampum High graduate, is one of the most prolific scorers in the history of Pitt basketball. During his three-year varsity career (1956-59) he averaged 24.2 points per game. His 1,814 career points stood as the Pitt record for 19 years. Hennon still holds Pitt's single-game scoring record (45 points), a mark he achieved in an 87-84 double-overtime win over Duke in 1957.
He twice led Pitt to the NCAA Tournament (1957, 1958) and was twice honored as an All-American (1958, 1959). He received enshrinement in the Helms Athletic Foundation Basketball Hall of Fame in 1970.
He was the first basketball player to have his jersey number (10) retired by the University of Pittsburgh, receiving that honor in 1968. Hennon was drafted by the NBA's Cincinnati Royals but chose to enter medical school at Pitt and became a surgeon.
 Johnson, a New Castle product, is the all-time career scoring leader in Pitt basketball history — male and female — with 2,312 points. Playing in 113 games at Pitt from 1987-91, she averaged 20.5 points per contest. Johnson also grabbed 908 career rebounds, ranking eighth in Pitt women's basketball annals.
Johnson holds the school record for points in a game, a 45-point outburst against Kent State in 1990. Her 266 total field goals during the 1988-89 season also remains a Pitt standard. Johnson was a three-time All-Big East honoree (1989-91), including two first-team nods.
She was the first women's basketball player to have her jersey number (24) retired by the University of Pittsburgh, receiving that honor this past January.
The 2019 class will receive induction at the Pitt Hall of Fame Dinner on Sept. 20 at the Petersen Events Center. On Sept. 21, the inductees will be introduced at Heinz Field when the Panthers host Central Florida in football. For Hall of Fame Dinner ticket information, contact Executive Director for Signature Events and Donor Experience Allison Rubin at (412) 648-0345) or by email at arubin@athletics.pitt.edu.
In addition to Hennon and Johnson, Sam Clancy (men's basketball), Jimbo Covert (football), Najuma Fletcher (women's track and field), Sue Heon (women's swimming), Charley Hyatt (men's basketball), Johnny Majors (football coach), Mark May (football), Lee McRae (men's track and field), Joe Schmidt (football), The Peery Family (wrestling).