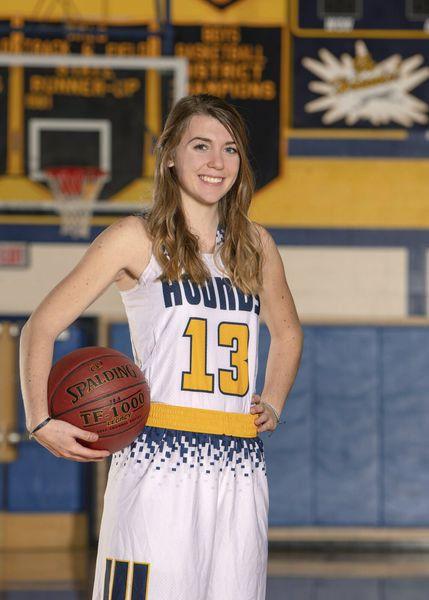 Greenville captured the District 10 Region 4 girls basketball title this winter.
The Lady Trojans paced the all-region team, too. Senior Nina Cano led the way as she was named the region's player of the year. Teammate Ellie Kalchthaler joined her on the first squad, along with Sharpsville's Claire Staunch, Lakeview's Jensen Troy and Sharon's Ayanna Harrison.
Greenville and Lakeview both reached the D-10 Class 3A semifinals, but lost and met in the consolation game. The Lady Trojans posted a 33-30 decision in that encounter. Greenville lost to Shady Side Academy, 44-36, in the first round of the PIAA tournament.
No Wilmington players were named to the first team. Junior Nadia Huebner was named to the second team for the Lady Greyhounds, who finished with an 8-14 mark.
DISTRICT 10, REGION 4
FIRST TEAM
Ayanna Harrison (Sharon), Sr.; Claire Staunch (Sharpsville), Jr.; Nina Cano (Greenville), Sr.; Ellie Kalchthaler (Greenville), Sr.; Jensen Troy (Lakeview), Sr.
SECOND TEAM
Nadia Huebner (Wilmington), Jr.; Skylar Swartz (Greenville), Jr.; Kelly Park (Reynolds), Sr.; Halle Murcko (Reynolds), Fr.; Giulia Commisso (Sharpsville), Sr.
Region player of the year — Nina Cano (Greenville)
Region champion — Greenville

Read all the WPIAL, District 10 basketball all-stars stories here
2018-19 Lawrence County basketball section all-stars