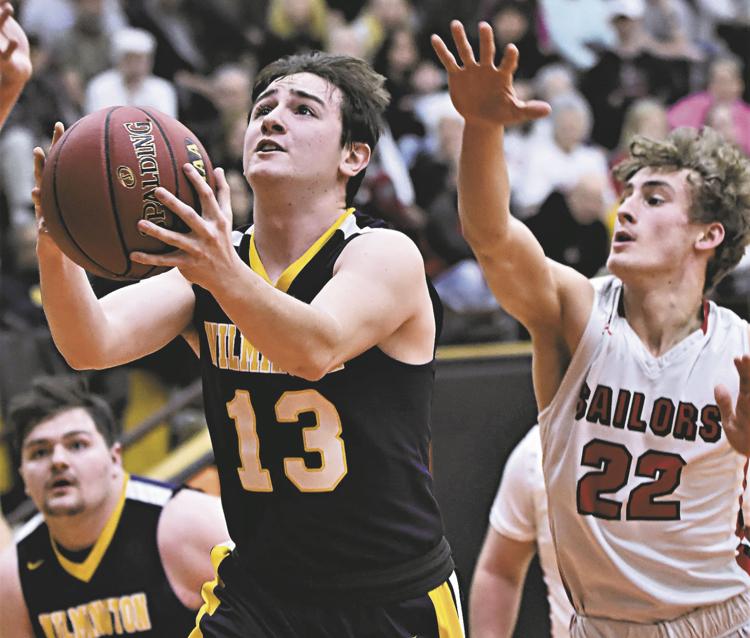 Region 2 teams dominated District 10 Class 2A boys basketball this year.
Four of the squads — Wilmington, Farrell, Lakeview and West Middlesex — battled in the D-10 semifinals and the Steelers came away with the crown after a 48-46 decision over the Greyhounds.
Three of the teams won PIAA tournament games, too, as Wilmington and Lakeview bowed out in the second round, while Farrell lost in the quarterfinals.
The Steelers dominated the all-region team as Kyi Wright was named the player of the year. Teammate Eric Hopson joined him on the first team, along with Lakeview's Gavin Boggs, West Middlesex's Rick Ladjevich and Reynolds' Shyne Sims.
No Wilmington player earned first-team honors, but Danny Hanssen and Robert Pontius were named to the second team. The 'Hounds' season came to an end at 17-9 following a 38-36 setback to Ridgeway in the PIAA second round. They opened the state tournament with a 42-24 decision over Keystone.
DISTRICT 10, REGION 2
First Team
Kyi Wright (Farrell), Sr.; Gavin Boggs (Lakeview), Sr.; Rick Ladjevich (West Middlesex), Sr.; Eric Hopson (Farrell), Jr.; Shyne Sims (Reynolds), Sr.
Second Team
Danny Hanssen (Wilmington), Sr.; Robert Pontius (Wilmington), Sr.; Zach Long (West Middlesex), Sr.; Casey Mild (West Middlesex), Sr.; Kobe Hilton (Farrell), Sr.
Region player of the year — Kyi Wright (Farrell)
Region champion — Farrell

Read all the WPIAL, District 10 basketball all-stars stories here
2018-19 Lawrence County basketball section all-stars