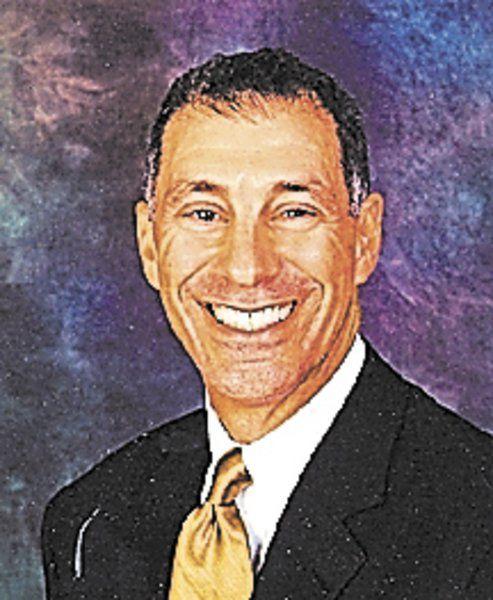 He was the only senior on the floor for the Red Hurricane during the entire first half of its opening-round WPIAL playoff game at North Allegheny on Saturday.
Playoff basketball at the high school level is a game where experience is normally the controlling factor in the outcome.
On Saturday, against Ringgold High, New Castle started two freshmen, a sophomore and a junior alongside senior Drew Cox.
The ninth-graders were starting their first game of the year.
If the Red Hurricane was going to advance to the next round of the WPIAL playoffs Drew Cox needed to be special — and he was in New Castle's 64-52 victory over Ringgold.
The victory allowed the 'Canes to move on to the WPIAL semifinal tomorrow against Highlands High.
Cox had 22 points and grabbed 10 rebounds to record a double-double for the game.
But his best moments came in the fourth quarter with New Castle holding a single-digit lead.
Cox scored 13 of New Castle's 20 fourth-quarter points.
He buried three 3-point field goals and was a perfect 4 for 4 at the foul line to ice the game.
Inspired by the play of their senior, Cox, the underclassmen who started the game for New Castle also stood tall against the Rams.
Freshman Michael Wells had 15 points and pulled down a game-high 17 rebounds to also record a double-double for the game. Wells got the 'Canes off to a solid start scoring eight first-quarter points.
Freshman Michael Graham flawlessly handled the point guard duties.
Sophomore Sheldon Cox contributed with 15 points and was 3 for 4 from the foul line down the stretch.
Finally, junior Isaiah Carter, who earned a starting role for the 'Canes, set the tone by taking a charge on Ringgold's first possession and contributed a season-high eight points to help New Castle build an 11-point halftime lead.
In the end, if New Castle was going to win, the senior needed to embrace his leadership role.
He did.
Cox played all 32 minutes. He scored the 'Canes' first two baskets of the game to steady his team and then sealed the deal with an enormous fourth quarter when the game was on the line.
That's called senior leadership.
That's what wins championships.
(Larry Kelly is a partner in the law firm of Luxenberg, Garbett, Kelly & George, www.lgkg.com, a former sportswriter at The News and a ninth-grade basketball coach at New Castle High).