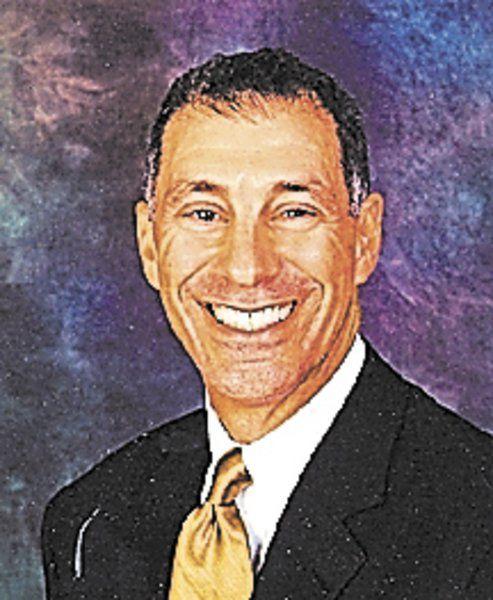 "Leadership is about making others better as a result of your presence and making sure that impact lasts in your absence."

— Buzz Williams head basketball coach, Texas A&M University
I've been involved in sports my entire life. I've had a coach from the time I was 10 years old until I finished my baseball career at Slippery Rock University.
Only my parents have had more of an influence on my life. Whatever modest success I've enjoyed in my life has been due in part from the life's lessons I've learned from my coaches.
I'm a coach now. I've coached basketball from more than 20 years with the last 10 being at my alma mater New Castle High School. My coaching career has ranged from girls elementary basketball to college baseball at Westminster College.
During that time, it became clear to me that a coach's job is more than winning games. It's as much, if not more important, that a coach shapes lives.
"A coach's primary responsibility is not only to make better players, but to make better people."

— John Wooden, former head basketball coach, UCLA
The great coaches take coach Wooden's philosophy to heart.
They coach life lessons every day. They don't just talk the talk, but they also walk the walk.
It's undeniable that coach Ralph Blundo is the gold standard for high school coaches in western Pennsylvania. His career record is 251-34. He's won six WPIAL titles and a PIAA championship during his tenure at New Castle High.
Every year, the coaching staff talks about what it means to be a Red Hurricane. The players understand that it means more than winning games.
At the championship banquet held last week, coach Blundo asked the players to write down what it means. Here are some of the answers.
"Being part of a program where you never stop working and come out with success." — Donnie Cade.
"Building a bond with my teammates and coaches that will last a lifetime." — Payne Prowell.
"Being a leader at all times and controlling the controllables." — Donte Burnett.
"Being a part of something bigger than yourself." — Daniel Minenok.
"Doing everything the right way." — Drew Cox.
"To be uncommon." — Demetris McKnight.
"Being a brotherhood and treating your teammates like family." — Sheldon Cox.
Those answers sound like life lessons to me.
When coach Blundo was picking his staff 10 years ago, he said that he not only wanted coaches with good basketball minds, but he also wanted coaches who would be role models for his players.
Jason Doneluck, Bob Natale, Bill Humphrey, David Richards, Joe Anderson, Brian Rice, Pat Cain, Jesse Moss, Frank Johnson, Don Ross, Rick Sumner, Richard DeBlasio, Micah Fulena, Mark DeMonaco, Leon Ward and Shawn Anderson and Greg Rosatelli have all been part of the program.
These are good coaches but better men. Our team has learned life lessons every day by observing the simple eloquence of their example.
 "A coach will impact more people in one year than the average person will in an entire lifetime."

— Billy Graham, American evangelist.
My coaches through the years certainly have impacted me. I was reminded of that impact recently at the Lawrence County Historical Society Sports Hall of Fame banquet when I saw my sixth grade basketball coach, Bill Girvan.
I reminded him that as a young boy he gave me a priceless gift — confidence.
It's a gift that's lasted for more than 50 years. For that, I will be forever grateful.
We as coaches should strive to do the same. The real victories will be measured in the future successes of the players we coach.
(Larry Kelly is a partner in the law firm of Luxenberg, Garbett, Kelly & George, www.lgkg.com, and a former sportswriter at The News).