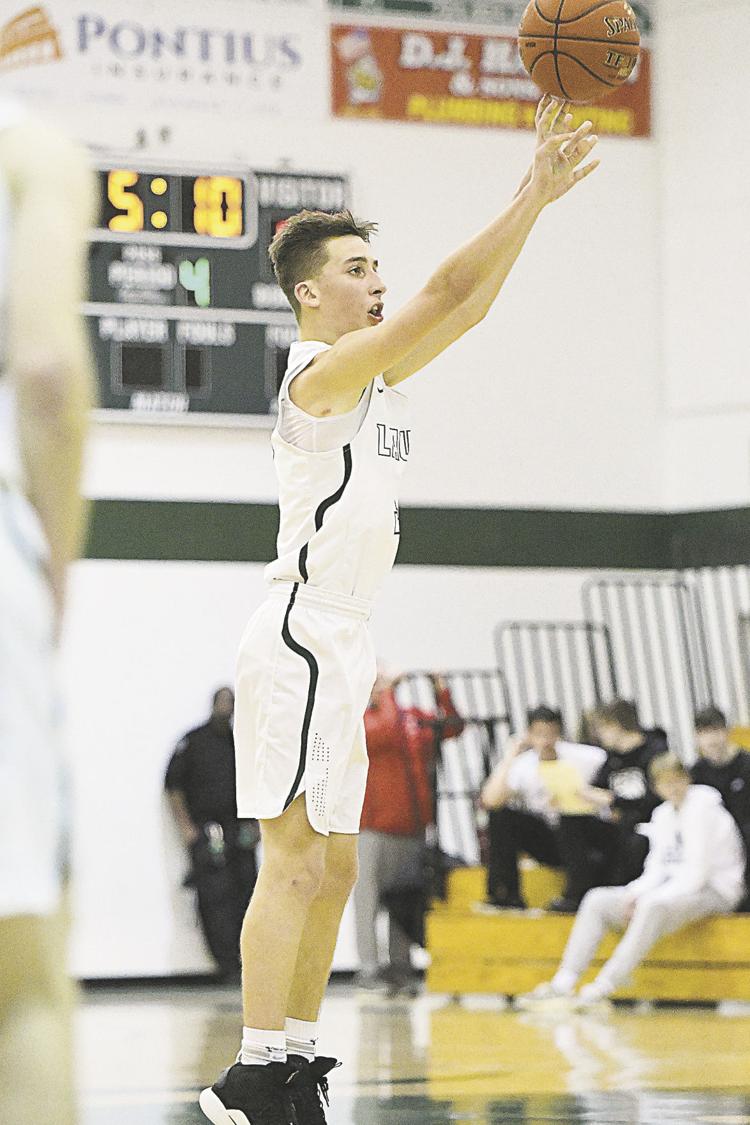 It was a great week for Laurel High basketball standout Luke Barker.
The junior guard enjoyed games of 16, 30 and 24 points as the Spartans went 2-1 last week. 
For his effort, Barker has been named Lawrence County Athlete of the Week by the New Castle News sports staff.
Barker scored 16 points in a 71-34 win over New Brighton on Tuesday, poured in a career-high 30 points in a 78-66 decision over South Side Beaver on Friday and added 24 tallies in a 78-65 loss to Struthers (Ohio) on Saturday.
Laurel is 2-0 in WPIAL Section 3-2A and 5-1 overall. Barker is averaging 18.2 ppg.
"Luke had a good week, but our whole team had a pretty good week," Laurel coach Ken Locke said. "I expect it from him. He's just gotten better and better since he was a freshman. His work ethic is phenomenal ... he is in the gym all year long and works on his game constantly.
"He didn't play a lot as a freshman, but he kept working and by last year, had worked his way into the starting lineup. He has improved his overall game and is now much more aggressive and well-rounded."
Locke said that scoring output is just one part of the equation when it comes to Barker.
"The points tell the story to a lot of people, but there is so much that Luke is doing besides scoring points," Locke pointed out. "He has 20 assists so far this season and defensively, he's doing a phenomenal job.
"He could always put the ball in the hoop but he has taken his game to a whole new level."
Locke said that as Barker's game has improved, so has what is expected of him.
"We joke a little bit that we are always hardest on the good players and we definitely have several good players," he said. "We tell players like Luke that we have very high expectations but that's a good thing.
"I really think the sky's the limit for him."
Locke said he feels that the son of Matt and Donna Barker will end up playing collegiately someday. 
"Hopefully as the season goes and our team has success, that will open some eyes to the quality of players we have," he said. "What matters is that we be successful as a team and then the individual honors will fall into place."