The Lawrence County Chapter of PIAA Football Officials is looking for a few good men and women.
The local chapter is just one of those throughout the state that is reaching a desperation point as the numbers of its officiating crews drop off.
Henry Frengel, who is the rules interpreter for the county's PIAA football, basketball and baseball officials, and scheduling assigner Frank Pidro, say the low numbers are a major concern for the future of high school sports.
Pidro, 75, has been officiating since 1979 and although he says he has slowed down and did not do varsity football this season, he continues to officiate softball and JV and junior high football.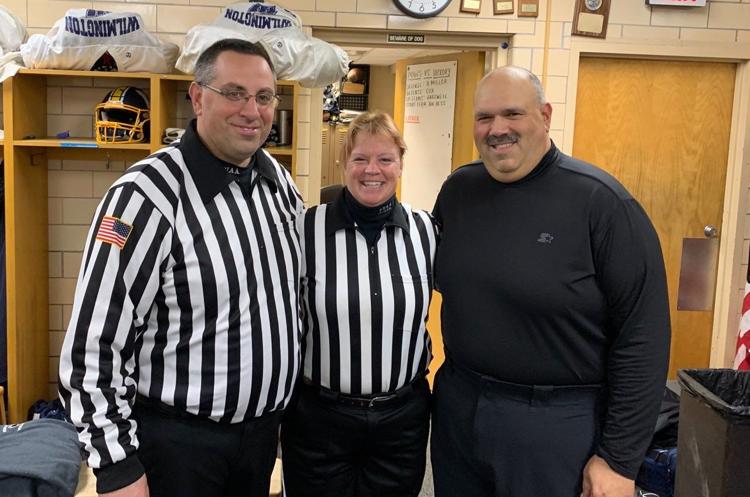 "This is a problem that exists across the state," Pidro said. "We need officials desperately. A lot of us are getting older and we are trying so hard to get the younger guys in to take over for us eventually — but they just don't seem to have the interest in it.
"We seem to pick up one new guy and then lose two or three."
According to the PIAA, there are 1,400 fewer officials in the state than just 10 years ago. Many are retiring because they no longer have the health and stamina to continue, but others are said to have hung up their whistles because of the abuse from players, coaches and fans.
"I can understand why they don't want to take the abuse," Pidro said. "It takes a different breed to be a sports official. You have to have thick skin.
"But at the same time, you meet so many nice people through officiating. Our football crew always traveled together to games and we really bonded."
Longtime local mainstays like Chuck Cuba, Chuck Dess, Fats Cubellis, Wendell McKissick, Lou Ferrara, Mark Schaas and baseball and softball chapter president Guy Demaio died after serving many years.
Bill Sinning, the WPIAL's Male Officials Representative, who assigns and reviews officials for all boys sports contests in the WPIAL, is himself retiring after his seventh two-year term expires in June 2020. According to Sinning, officiating crews ejected 16 players and coaches across the WPIAL on one Friday night this fall.
There is another possible reason for the decline, according to Frengel — 2020 marks the five-year cycle for renewal of background checks, which some consider costly.
"Some of our guys are getting older and this could give them a reason to retire," Frengel said. "Even if it's not about the money for some, some just don't think that the time and paperwork they have to go through is worth it."
Three background checks are required of officiating candidates — the Act 34 Pennsylvania State Police criminal history background check, which costs $22; the Act 151 child abuse history clearance, which costs $13; and the federal criminal history check, which costs $22.60.
The Act 34 and Act 151 checks can be done online, but the federal criminal history check must be done at a fingerprint center.
In addition, it costs $30 for registration and testing to become an official.
"The good thing is that once you renew your background checks, you don't have to do it for another five years," Frengel said.
The local chapter has lost one official for football and basketball this year in Frank Ferrucci. He will, however, continue to officiate baseball.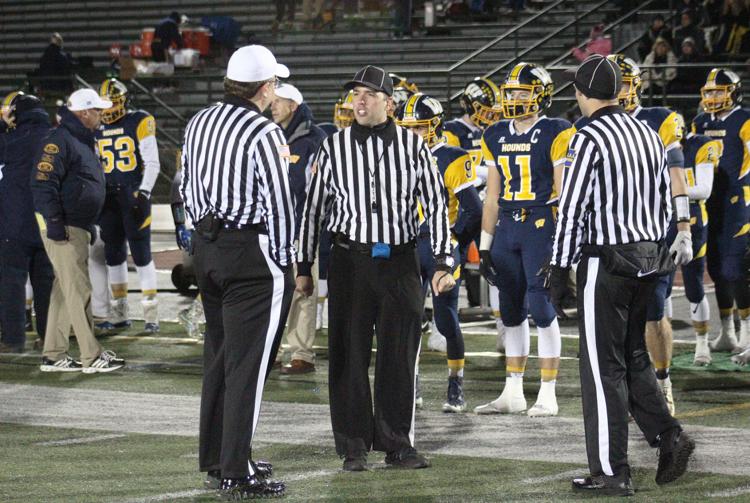 The Lawrence County chapter has 24 officials for football with Ferrucci's retirement. There are no female football officials in the county, although New Castle High teacher Leah Ann Williams is in her first year as a varsity official in District 10. In Lawrence County, Charlene Macri is a varsity boys and girls basketball official.
There are three, six-man varsity crews for football in the county, which accounts for 18 officials in a given week. Several of the officials do not work varsity games and several work on crews outside of the chapter. Frengel, Rick Noca and John Rossi are the referees for the three crews.
District 10 has utilized five-person crews to aid in the shortage of officials there, Frengel said, which he noted is something that may be considered in the WPIAL.
"There has even been some talk about asking some of the teams to play home games on Thursday or Saturday nights," Frengel said.
The varsity pay for an official usually ranges from $65 to $85. But officials receive no mileage or expenses for tolls. Junior varsity and junior high officials get about $56 within Lawrence County.
"I worked a game at Chartiers Valley with Upper St. Clair this season and was paid $91," Frengel said. "That is definitely on the high end. But when you take away mileage and tolls, you're really not making all that much."
Pidro said that, for many, it has been a way to supplement income.
"You can't really make a living off of it, but it gives you some spending money and keeps you in shape," he said.
Officials provide their own uniform — which can get especially pricey for those involved in multiple sports since the uniform for each sport is different — and equipment such as whistles. Now that communication devices have been approved, officiating crews are permitted to purchase their own headsets and microphones to communicate with each other.
"They cost between $30 and $100 depending on the type that you get," Frengel said. "I know of one crew that used it this year. We did not because of the cost."
Don Nogay, who first registered to become an official in 1964, is the dean of local officials in football and basketball.
Dr. Donald Hannon (football, volleyball, baseball, softball) and Ron Lape (basketball), both of whom started in 1968, are close seconds.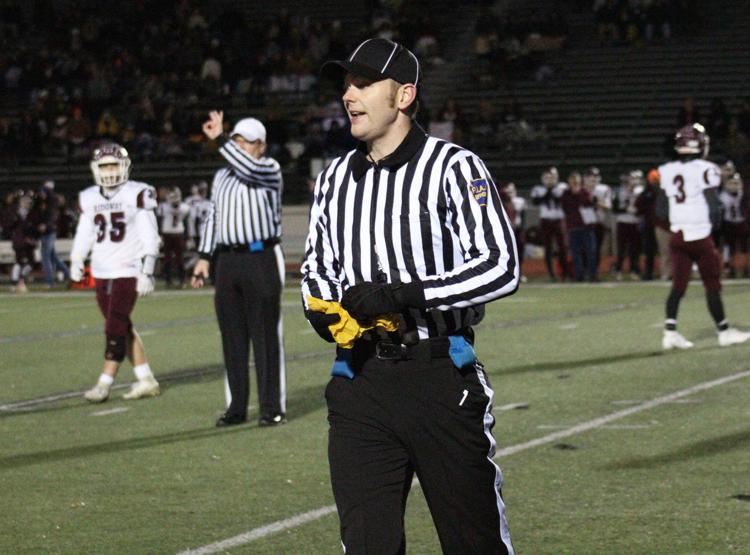 Anyone who wishes to officiate must be 18 years of age.
"I will say that the state's made it easier in the last few years," Frengel said. "Two of the three applications can be submitted online to Pittsburgh. There used to be travel involved.
"They're also allowing online testing to be done, which never happened before."
Pidro said that the job as an assigner includes bringing new recruits on slowly, with junior high and junior varsity games at first.
"Sometimes when they do come in, they want to progress quickly and that is just not a good idea," he said. "You have to work your way up to be ready for anything. I always tell the new guys that you want to have a good experience to prepare you for a bad experience."
The $30 fee includes two test sessions in case the candidate does not pass on the first try.
The Lawrence County chapter is offering classes in football, basketball, baseball, track and field and volleyball officiating at Ben Franklin Early Learning Center for six weeks beginning Nov. 25. Classes also will be held Dec. 9, Dec. 16, Jan. 6, Jan. 13 and Jan. 27. Candidates can attend as many as they want before the test is giving on Jan. 27.
"We're short in all the sports," Frengel said. "If someone is willing and healthy, we would like to talk to them."
Anyone interested in becoming an official can visit the PIAA website at piaa.org and click on the officials tab.
Those wanting to attend the classes or discuss becoming an official with Frengel may call him at (724) 651-3892 or email him at frengel@zoominternet.net. Pidro may be contacted at (724) 944-0550.