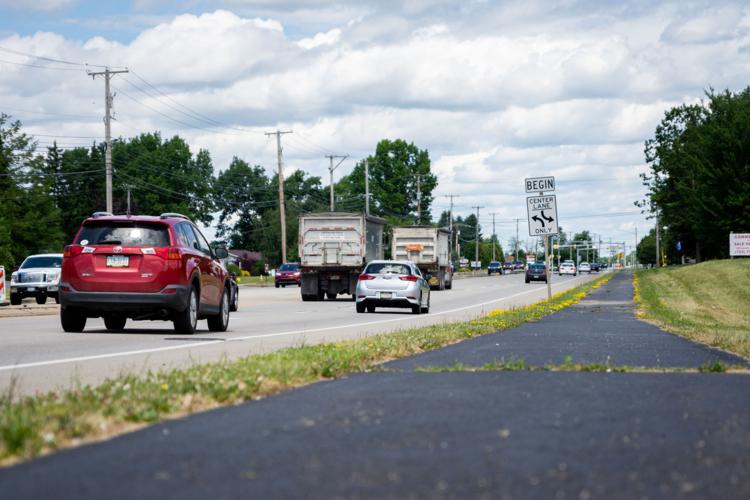 HERMITAGE — City officials look to have a trail in central Hermitage repaired before the end of the year.
First built in 2001, the asphalt trail runs from the Shenango Valley Mall past the Hermitage municipal building and MCAR special needs social services complex along North Hermitage Road (state Route 18), Hermitage Manager Gary Hinkson said.
Following a unanimous vote by the Hermitage board of commissioners Wednesday evening, city officials will be seeking bids to repair the trail.
"That trail has been there several years and has deteriorated, and what we're going to do now is rehabilitate it," Hinkson said.
Repairing the trail is related to Hermitage's Town Center plans, which call for developing a mixed-use shopping, residential, recreational go-to stop in the area of Shenango Valley Mall for city residents. The Town Center development is part of Hermitage's 2030 Comprehensive plan, approved last year.
Rehabilitation efforts will involve some milling and basic base repair, Hinkson said. A mixture of state and local funds will help pay for the Hermitage Town Center Route 18 North Trail Paving project, which is expected to cost about $177,000.
About 85 percent of the project will be covered by a $150,000 grant from the Pennsylvania Department of Community and Economic Development's Commonwealth Financing Authority. The remaining 15 percent will be matched by local funds from the city.
That local funding was allocated for the project in 2019, but Hinkson said that funding was rolled over to the city's 2020 budget when the project was delayed until this year.
Following the vote by the Hermitage commissioners Wednesday, commissioners plan to award a contract at their next meeting in July, with work to be completed this fall, Hinkson said.