A local baseball legend died last week. Keith Price wasn't a superstar as a player and he never won a single championship in 47 years as a manager in the storied North County Baseball League.
Yet Price made his mark on Lawrence County amateur baseball nonetheless.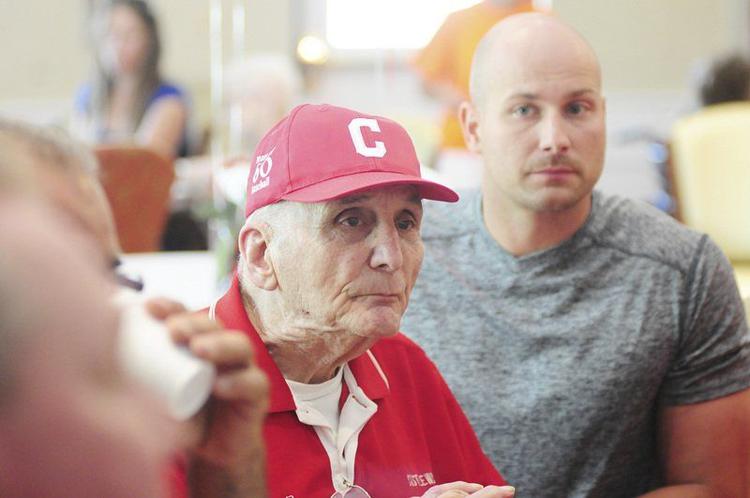 The main reason that Price never won a title is because he gave both young and old men a chance to play on his Castlewood team when they perhaps weren't good enough for the league's elite teams.
He made men out of boys at the Castlewood field that he maintained for all of those years. The field was nothing fancy, but to Price and his players, it was their field of dreams.
And for those players who honed their skills under Price and then moved to teams with more success and a nicer field, he wished them well and greeted them with a hug, smile and a twinkle in his blue eyes when they returned to play — and usually beat — him.
When Price was a player short for a game, as he often was, rather than forfeit, he put on the catcher's gear and caught seven innings behind the plate, sometimes in searing summer heat. He did this well into his 70s.
The North County League, one of the oldest amateur baseball leagues in the state, started in 1947 and Castlewood became a member in 1955.
For 47 of those years, the team was managed by Price. Price was on hand at Flaherty Field last year to receive the regular-season championship trophy surrounded by former players when Castlewood finally broke the drought.
He spent his final years in the Avalon Nursing Center and his former players kept in touch and visited often. He was in his glory when a few arranged for him to watch some Castlewood games.
Keith Price was a throwback to the baseball days of old. He didn't win many games, but he was a winner nonetheless.
Rest in peace, coach Price, you will not be forgotten.