A 24-year-old woman with Down Syndrome and New Castle roots was among those who spoke Wednesday before the state House of Representatives.
Mikayla Holmgren, daughter of Craig and Sandi Covert Holmgren, is a dancer and teacher's aid from Minnesota who, in 2017, became the first person with Down syndrome to compete in a state Miss USA pageant. Her mother is a New Castle native.
Mikayla addressed a press conference sponsored by a group of Republican lawmakers who were introducing a bill that would make it a third-degree felony for doctors in Pennsylvania to perform abortions based solely on prenatal Down syndrome diagnoses.
The bill is similar to one that failed to pass in the Senate last year.
"This morning, we introduced House Bill 321, legislation to protect babies with Down Syndrome," House Speaker Mike Turzai tweeted after the event. "Now more than ever, babies born with Down Syndrome have the opportunity to live long, happy and productive lives."
Mikayla echoed those thoughts in her talk.
"When I was born six weeks early, the doctor said I would never be able to walk or talk, and I proved him wrong," she said.
Later, along with photos from the event, she said on her Facebook page "Just gave my speech at the PA capitol. I rocked it. Taking a stand for Down Syndrome."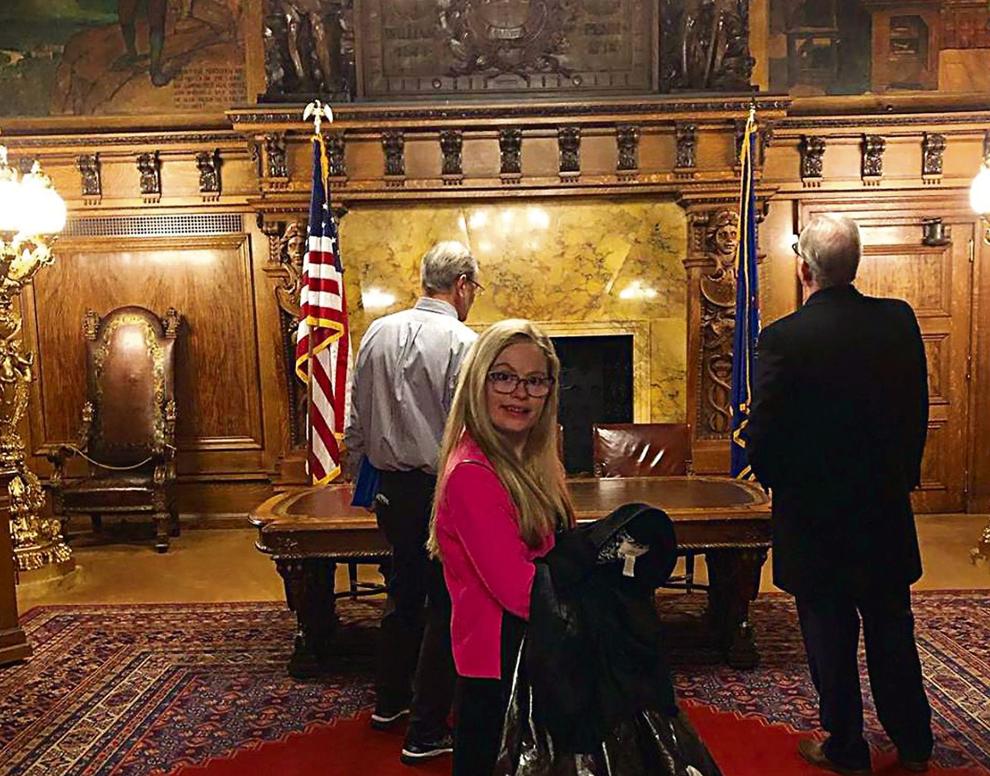 The event took place one day before World Down Syndrome Day, which was yesterday. The observance is is annually observed on March 21 to raise public awareness of the congenital disorder caused by having an extra 21st chromosome.
It's not the first time Mikayla has presented her story to an august panel.
Last year, spoke Tuesday at a United Nations session that pertained to Down syndrome.
Mikayla also made history when she became the first woman with Down syndrome, from any state, to compete in the Miss Minnesota contest, where she received the Spirit of Miss USA and the Director's Award. She also won the first-ever Global Beauty Award held in Seattle.
According to her Facebook page, Mikayla's advocacy has moved to open a state office for Best Buddies in Minnesota. She co-emceed the Best Buddies Gala and was also a Champion, who helped raise money that evening. She recently graced the inside of Volk Magazine as an up and coming model.
Under current Pennsylvania law, a woman can have an abortion up to 24 weeks unless the reason is the sex of the child.
The lawmakers who introduced the House bill are looking to expand that and prevent any abortion because of a prenatal diagnosis of Down syndrome.
Gov. Tom Wolf has said that it if the bill makes it to his desk, he'll veto it.