One of Shenango's most celebrated teachers takes his lessons from the chemistry lab out onto the school track, influencing and shaping young people's lives for the better.
"(Chris) Vecenie always has the best interest of his students at heart," said superintendent Dr. Mike Schreck. "He spends countless hours after school offering tutoring sessions or offers extra help for any student in need. They know he genuinely cares about them and wants them to succeed."
Vecenie began teaching in Peters Township as a part of the The Master of Arts (MAT) program at University of Pittsburgh. After a year, he moved onto McGuffey Joint High School and Middle School in Claysville as a permanent substitute before being hired at Shenango High in 2007.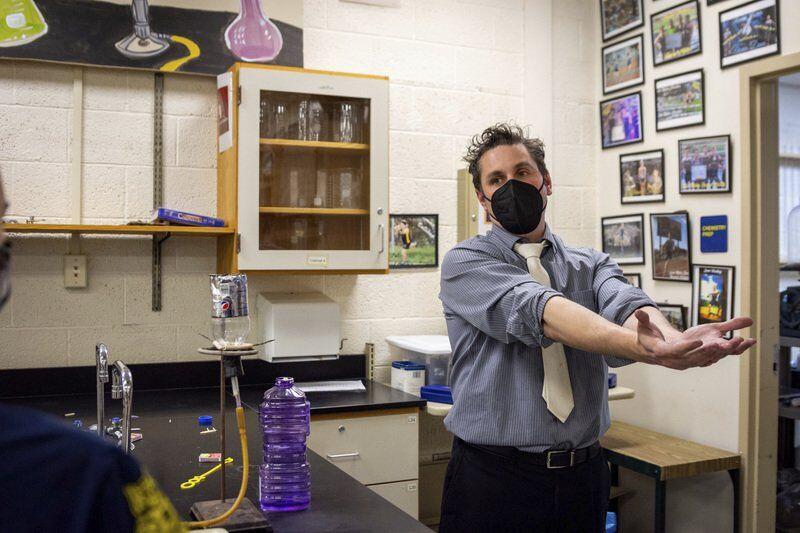 After school though,  Vecenie took to the court coaching girls varsity basketball for two years but stepped down after some issues with parents and observing the program going in a different direction.
He did, however, learn a lot.
"I used a lot of what I learned there when I became the track coach to try to avoid pitfalls and the mistakes that you make," Vecenie said. "Even though that experience didn't end up as a great thing, I still learned a lot out of it and I got really close with a lot of the kids. I've stayed in touch with a lot of those kids over the years."
He transitioned into becoming the head track coach and has served at the post for seven years. One of his proudest moments includes a WPIAL championship in 2018.
One thing Vecenie makes sure he brings to both his students and athletes is to be yourself.
"I'm a big advocate for you have to be who you are," he said. "I tell the kids that to be yourself. Don't try to be who you're not or what you think you're supposed to be. I try to do that in the classroom as much as I can and I try to do that when I coach as much as I can."
Hayden Carpenter, the district's valedictorian from the 2018 graduating class, became motivated to pursue science in college after working on a project assigned by Vecenie.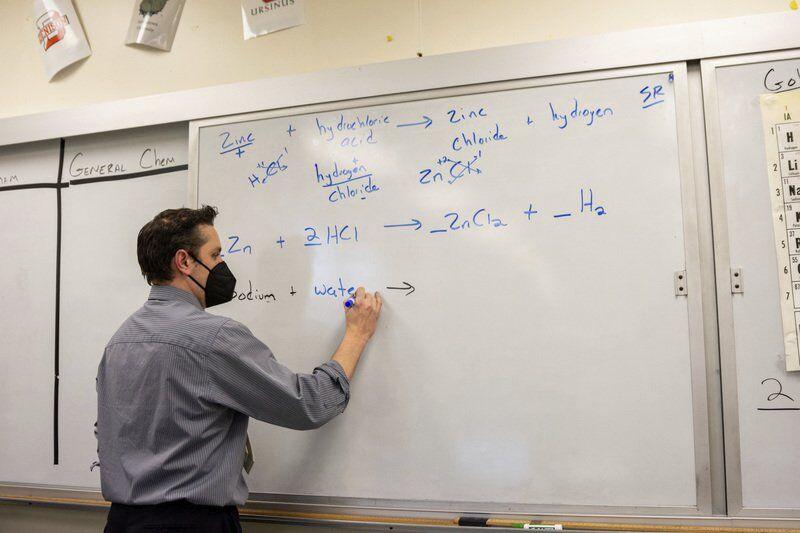 "He gave us this unknown substance, and we had to test properties," Carpenter said at the time, adding he admired Vecenie's passion for teaching and the way he cares about others.
Carpenter studies chemical engineering at Penn State University.
"All in all, I've had a great tenure in teaching and in coaching at Shenango," he said.
Vecenie grew up in the North Hills where he ran track and played wide receiver for his high school's football team. He even played in college. 
Throughout his 14 years with the district, he's had a lot memorable experience like when an out-of-sorts student told him he was going to be the first person in his family to go to college.
"Those are certain things that you just don't tend to forget," he said. "Those are the ones you need every once in a while to remind yourself why you do what you do. Over the years, many parents have expressed when their child goes off to college and takes a chemistry course, they feel they are extremely well prepared and often ahead of their classmates."