The COVID-19 pandemic has created many speed bumps for colleges and universities.
While Westminster College has been affected, too, it hasn't slowed down progress on two big construction initiatives.
Crews have been busy at the New Wilmington campus wrapping up a multimillion dollar athletic field construction project as well as the third phase in the Hoyt Science Center renovation and expansion.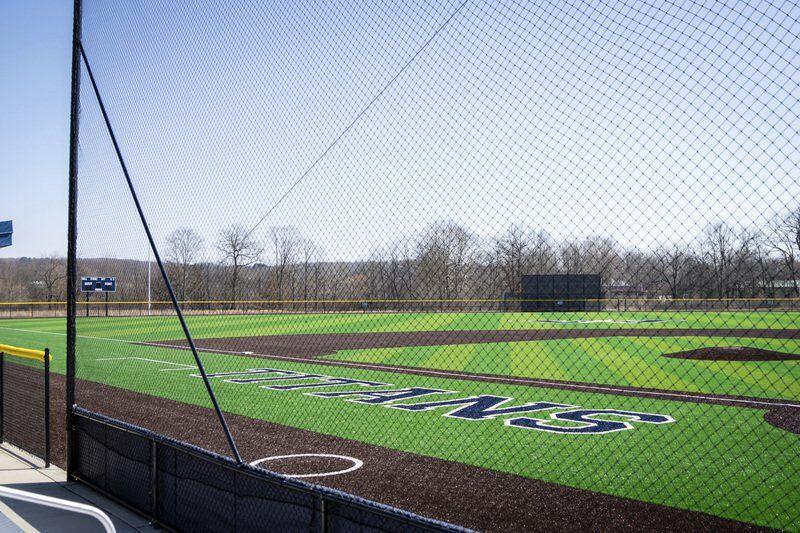 "We are very excited about the new athletic fields and a new wing on our Hoyt Science Center," Westminster College President Dr. Kathy Brittain Richardson said. "I appreciate the good work that has been done by our designers and the companies who have worked so hard on the projects. We have a great team of folks on campus working with a great team of professionals who help get this work done. I am very grateful to them and the faculty, students and campus community for their support."
The projects have given the Titans' programs a boost. The athletic complex project includes three new fields in the UPMC Sports Complex—a new artificial turf field, which serves as home to the Westminster men's and women's lacrosse and soccer programs, a second new artificial turf field for baseball and a new softball field with a natural surface.
"We are excited about this project. It has gone great," Westminster Director of Athletics Jim Dafler said. "One 'bright' spot from the pandemic last spring was that we were able to get construction started a little earlier. We were able to get it started in May and got a lot of other preliminary work done as well. Construction was then able to start on all those fields."
The project's completion comes at a crucial time for Westminster's athletic teams. The pandemic postponed the Titans' football and men's and women's soccer programs' fall schedules. So, they will compete this spring, alongside spring sports. That presents plenty of scheduling headaches alone. Add in unpredictable weather and that makes for a logistical nightmare, especially if the Titans had only one artificial surface—Burry Stadium—available.
The new soccer/lacrosse, baseball and softball fields will alleviate that logjam. Even though the softball has a natural service — as recommended by the NCAA — significantly improved drainage and tarping should minimize any field issues.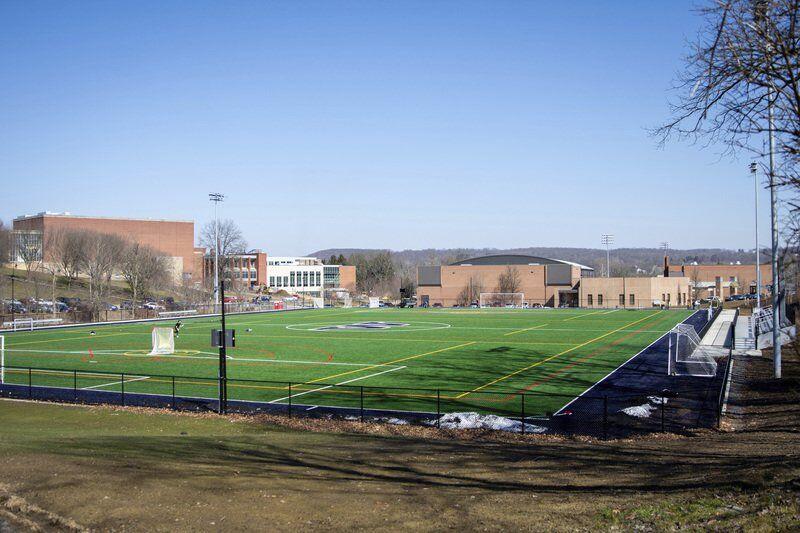 "For soccer, we had a nice grass field, but there were no lights. When you get in the latter part of fall, you could only play weekday games earlier, which meant more missed class times," Dafler said. "We started playing at Burry Stadium under the lights on weekdays. But, with football and soccer being in the same season, that was a little scheduling issue. When we added lacrosse (men in 2016 and women in '17), even though it's a spring sport, we had the same issue because we do have some spring football. Even our baseball and softball teams in the past used Burry Stadium to practice when their fields were too wet. We saw there's a need for at least another turf field. Fortunately, we were able to form a good partnership with UPMC to get that project going."
"There's definitely some cost savings in doing these all of these field projects at the same time. We were able to do some of that work concurrently, which saved us some money, from that standpoint," he continued. "We just have a lot more flexibility. We have lights on the soccer and lacrosse field. In this spring, having regular soccer matches and lacrosse matches at the same time, it's imperative. It'll help with our camps to now have some other locations they can use. I don't know whether we'll be able to have camps this summer with the pandemic going on, but it'll be a big resource in the future. We're hopeful we can have some summer baseball events, too. That field doesn't have lights yet, but we're hoping to get them. That will give us some additional opportunities there as well. For softball, we consulted with our coach at that time and she mentioned, at this point in time, a dirt infield is still the primary way softball is played in our conference and even at the national level. We do think somewhere down the road that may change. But, that was our decision not to put in artificial turf. This field is going to have excellent drainage. I think we'll be able to play more games on it just because of that."
Westminster's partnership with UPMC, which has a 10-year sponsorship for the UPMC Sports Complex, allowed the projects to become a reality.
The first joint venture came when Westminster's School of Nursing and Health Sciences partnered with the Jameson Memorial Hospital School of Nursing, part of UPMC Schools of Nursing, to provide a program for students pursuing a career in nursing. The relationship grew from there.
"We know what they've done with some of the other schools and we certainly sought them out about this particular situation, showing them some of the things we could do here with a new field. We were very fortunate to get in there to make our pitch to them; we couldn't be more happy about that," Dafler said. "We developed a master plan of what we thought we needed to do, going forward, with our facilities. When coaches start recruiting and show plans and mockups as part of that, sometimes, those things are years before they occur. Sometimes, they don't occur at all. In this particular case, it went faster than what we had anticipated. I give all the credit to that to our president and our leadership team and board of trustees. On average, half of our enrollment is a student-athlete. Without athletic scholarships, one of the things you think you can sell are facilities. We knew we had some shortcomings with our facilities and we still do. I feel like, within our conference, we don't have to take a backseat to anyone in regard to our playing and practice facilities.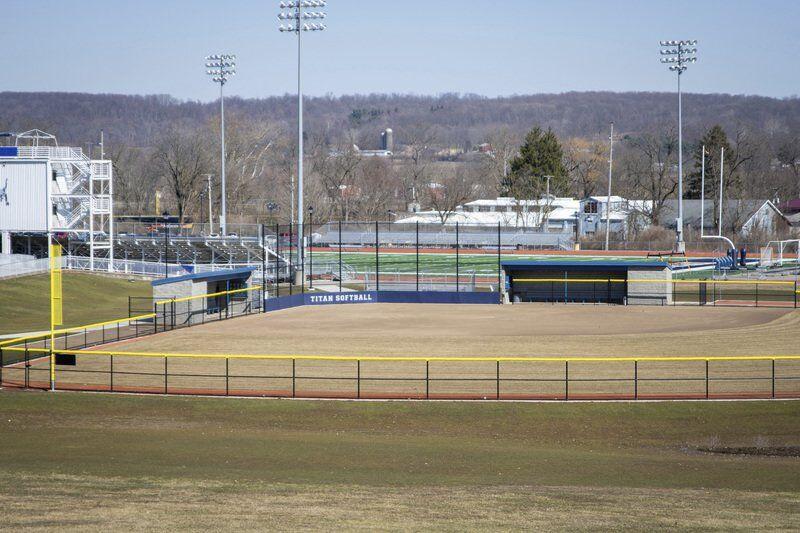 "I am just so pleased and happy the college administration and board of trustees would see the value of that. It's really nice to be working at a place where you have that kind of support. And, it's not just for athletics. The athletic improvements are a little more obvious, visually, but some of the improvements to Hoyt and some of the dorms are great. We've seen our numbers increase in all these programs, just like we've seen so many students involved with our STEM programs at Hoyt. We're continually looking at things to continue to help us to grow our programs and meet the needs of students coming into those programs."
The UPMC Sports Complex is part of the Titan Corridor plan, which includes improvements to the tennis courts, Memorial Field House, Bizz Ridl Gymnasium, the Chet and Hilda Claire Student-Athlete Lounge, Titans football locker room, fitness center and Dar Huey Heritage Center. In addition, Westminster relocated its track and field throwing events area to the site of the former soccer field. More projects are being discussed.
"Those three fields were huge, huge parts of it and really the centerpieces of it," Dafler said.
"We engaged in a strategic planning process in 2017. As part of that, our board of trustees endorsed our facilities plan that we've been working to carry out," Dr. Richardson said. "I am so excited our student-athletes are able to have great facilities in which to compete and other students can use for intramurals and recreational play as well. We host a lot of events, normally. I pray we'll be back to normal soon, post pandemic. Our new facility is going to be so usable for events. It will provide a lot of opportunities for our students, student-athletes and folks in our community."
Construction crews aren't going away soon, though. The next phase in the Hoyt project is expected to be completed in the next two or three years. All told, that project is supposed to cost $21 million.
"At the end of it, that facility will be able to support the kind of outstanding work our faculty, staff and students produce for many years to come," Dr. Richardson said. "We've received tremendous support from donors who want to support our students. As we say, it's a great day to be a Titan."