With warmer weather creeping in, New Castle's parks will soon be filled with walkers, yoga, movie-goers and more and city officials have no shortage of new ideas to better attract residents into participating in recreational activities.
"Our initiatives for the year are to improve on the things we tried to accomplish last year," said councilman Pat Cioppa. "With Covid, we were kind of behind the eight ball with all the restrictions."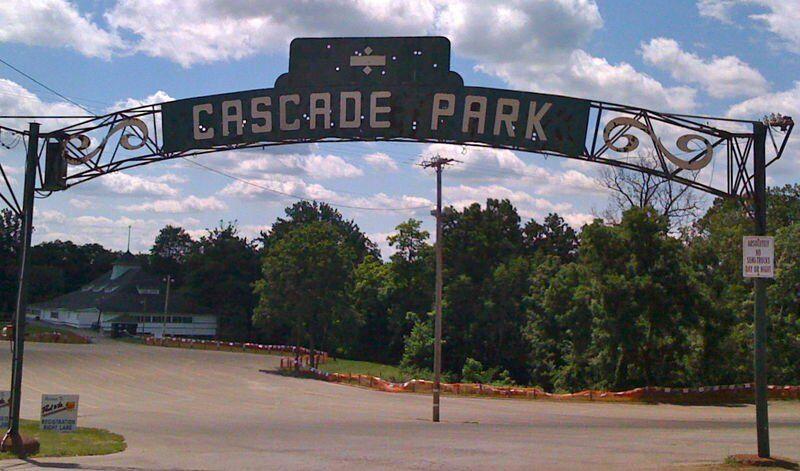 CASCADE PARK
Cioppa, who with councilman Bryan Cameron are the sole members of city council's parks and recreation committee, have been tasked with coming with initiatives they thought would benefit the community.
Last September, the committee — in conjunction with the council and the parks and recreation department — hosted its first drive-in movie featuring the 1993-classic The Sandlot.
"The response from the residents was positive, so we built a new screen and hope to have movies this summer during the warm weather," Cioppa said.
The following month around Halloween, the committee screened Beetlejuice.
All of the money collected — $5 per carload — went into a fund to continue hosting the movie nights. However, a late start and the weather, Cioppa said, prevented them from hosting more last year.
Cioppa hopes more events such as concerts and the return of the Back to the 50s materialize this summer, depending upon COVID-19 restrictions.
Cascade Park officially opened in 1897, however, it operated under other names years prior.
Although originally a picturesque picnic area, the park transformed into an amusement park accustomed with roller coasters and a carousel.
The property, however, began its decline in the 60s. However, improvements, Cioppa said, have become a priority with the repair of the bridge and other cosmetic issues.
Possibly even a few children's rides might be cropping up as well.
Despite the decline as an amusement park, the area still hosts attractions such as the dance pavilion and a recently curated Agent Orange memorial.
Hugh Coryea, the monument's curator, wanted to create a dog tag tree to honor veterans who had been affected by the chemical herbicide after seeing a similar tree while visiting Mississippi with his father years ago. The project received monetary and service donations in order to be completed.
Agent Orange was used by the U.S. military during the Vietnam War in order to remove leaves and other foliage that gave enemy fighters cover. There are 14 diseases associated with exposure, including leukemia and Parkinson's disease. Approximately two million veterans worldwide have died from exposure.
In the grassy area between the miniature train station and the memorial, donation-based yoga classes launched last summer taught by 2008 Laurel High School graduate Sarah Parish.
Donations were collected for two-week periods for specific charities including food distributions, which became popular when extreme coronavirus restrictions and lockdowns were put into place last spring.
The Jubilee Ministries International's Nourishing Others Well-being Project distributed thousands of boxes of food at venues such as Cascade Park and Towne Mall. 
The park became a hub for charitable events last year in response to the COVID-19 pandemic.
Things at the park, however, haven't been all good lately.
Last June, New Castle city council denied a 24-month contract extension with United Way of Lawrence County to rehabilitate the pool and related facilities.
The city and United Way of Lawrence County entered into an initial 24-month lease agreement in May 2014 and agreed to pay the city $1 for the duration of the initial lease.
In December 2015, the council approved a 24-month extension. In December 2018, the council approved a 17-month extension to expire on May 31, 2020.
In a memorandum dated June 18, 2020, Kala Matthews, the city's legal assistant, states that Gale Young, executive director of United Way, recently contacted the office about extending the lease agreement to June 30, 2022.
Councilman Tim Fulkerson suggested instead to backfill the pool as other members showed interest in building splash ponds in all of the neighborhoods.
Another staple in the New Castle community was cut short in October when Mayor Chris Frye announced the Cascade of Lights had been canceled indefinitely.
The drive-thru light show had been in operation for more than 20 years and featured more than 100 displays placed around the park.
The city spent nearly $30,000 annually for the event, but it could no longer bear the expense, Frye said at the time.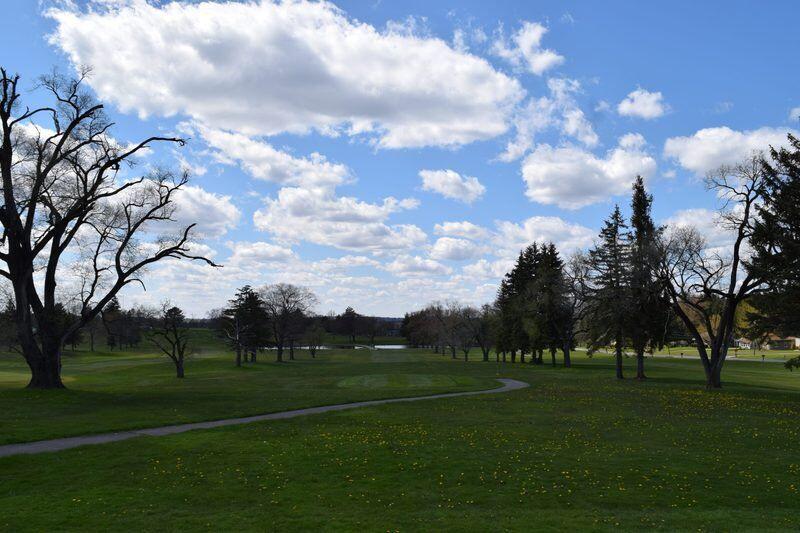 SYLVAN HEIGHTS
"Next up for Sylvan Heights is to continue upgrading our facilities," Cioppa said.
Last year, capital improvements to the course included a new roof and an outdoor patio.
This year, however, work will continue inside.
The golfing rates remain the same to attract both county residents and others. Events such as golf outings will continue throughout the year.
Council president Tom Smith in December expressed his interest in forming the Greater New Castle Recreation Authority — an independent authority consisting of five-to-seven members — that would operate Sylvan and eventually other recreation assets such as baseball fields. 
Although the legislation was introduced in early January, it has not been voted on by the council, and public hearing scheduled for Feb. 27 was cancelled due to the closure of city hall.
GASTON PARK
Gaston Park comes alive in April with the sound of umpires and bats thanks to The New Castle Softball League.
Previously known as the Ben Franklin Softball League, it started by Angelo "Brub" Fornataro in 1972 with four teams. Along with the name change in 2018, Pat Amabile become commissioner.
"Softball has always been an important part of this community," Amabile said, who has played in the league for 30 years. "It is a way to provide good exercise and friendly competition a few days a week."
The league averages 23 men's teams a year — approximately 300 players — and also a women's league of approximately 60 players.
Last year, the league provided a plan for each team to follow in terms of COVID-19 restrictions, including sanitizing, social distancing as much as possible and no hand shaking after the game.
City council recently renewed a lease with Amabile for the operation and maintenance of a concession stand at the park an annual fee of $500.
"We have made improvements to the field and the surrounding park with a new storage shed," he said.
"We have created a more of a family atmosphere and have enhanced the options of concession food items, allowing players and families to grab a bite to eat before and in between games. We have tried to embrace our local small business community by providing advertising opportunities in and around the ball field."
"Many of the guys all know each other and are friends outside of the league. It gives them an opportunity to be a part of a group of guys that come together and enjoy a team sport, like no other in or around the county. We continue to improve each year and make it a more enjoyable experience."
Amabile, who has a committee who help him run the league, owns the Shipping Depot+ downtown and serves as president of the Downtown Business Association.