Nadia Lape can't remember a time when she wasn't part of a team.
From her earliest days on Team Lape, shooting Little Tykes hoops in the basement with her parents Kirk and Jenn, to her record-making, three-sport athletic career as a Mohawk Warrior, Nadia thrived on being part of the lineup.
So when she got her first recruiting call last March from the United States Military Academy at West Point, it didn't take long for her to see herself as one of the prestigious military institute's track athletes, but also as part of the bigger Army team.
"I'd been a part of teams all my life," said Nadia, a Mohawk High School senior who hadn't been thinking of a military academy prior to the call. "It didn't take me long to realize what an honor it was to be part of the best team in the world, the U.S. military."
Although other schools had courted Nadia, who also ran cross country and played basketball at Mohawk, she soon settled her heart and mind on the Army Black Knights, an NCAA Division 1 program in New York's Hudson River Valley.
"All my concerns melted away and it became a no-brainer," Nadia recalled. "I loved the whole atmosphere and the opportunity to be able to serve my country."
While Nadia had hoped to go to West Point's summer leadership program for high schoolers to get a taste of the school, it was shut down due to COVID-19.
Instead, she focused on the application process, which, in addition to the typical transcripts, letters of recommendation and essays, included congressional nominations, background checks and grueling physical assessments. 
"There were times when it got frustrating, but I knew what was ahead and that kept me going," said Nadia who secured a nomination from U.S. Rep. Mike Kelly. 
"Academics, physical fitness and congressional approval, those are the big three," noted Nadia's dad, Kirk, the principal at Ellwood City's Lincoln High School. "As a parent, it seemed like we were working on this every night for a couple of weeks, but the hard work that got her to this point was Nadia's alone."
In December, Nadia learned of her acceptance and signed her National Letter of Intent. She plans to study kinesiology as an undergraduate in preparation for later pursuing a doctor of physical therapy degree.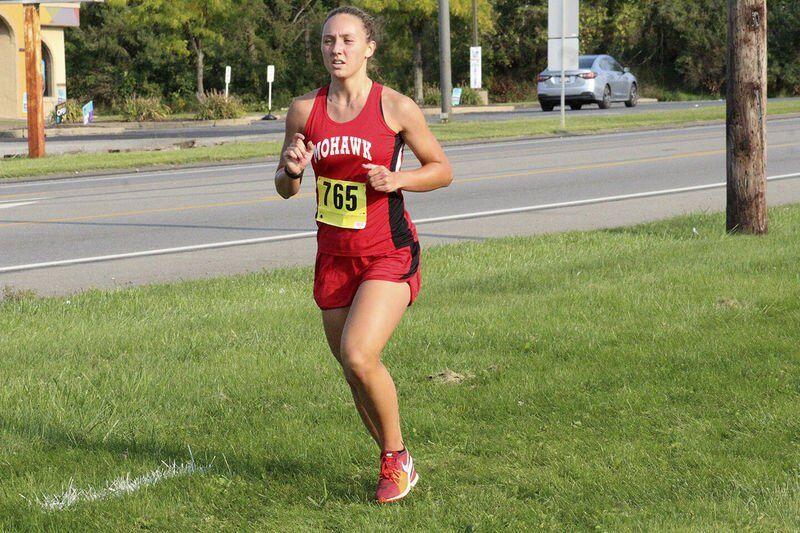 "Thankfully, I've never had a serious injury, but I think (my career choice) comes from being in sports and hanging out in the trainer's office," explained Nadia, who, after job shadowing a local physical therapist, told her mom she knew what she wanted to do. "It's my sports background, and I love the idea of being able to help people."
Upon graduation, Nadia will hold the rank of second lieutenant. As an admissions requirement, all West Point cadets must serve five years in the Army after earning their bachelor's degree.
"It's really hard, but that's right up her alley. I know her and I know it's the right move," noted Jenn Lape, a laboratory technician at UPMC Jameson.
Her track coach at Mohawk agrees.
"Nadia is the student-athlete that every coach hopes to have had the opportunity to come through a program," Cameron Schirmer said. "Every day Nadia puts in a very large scale amount of hard work to compete at the highest levels possible. Difficult tasks do not seem to phase Nadia, no matter how difficult the task.
"She is one of the true leaders who have an impressive amount of humility," Schirmer continued. "Sometimes success can be cumbersome for an athlete of her caliber, but she truly upholds standards for herself to not become selfish in the process. I believe this will translate very well to her career at West Point." 
Nadia arrives at the military academy in late June, marking her first time actually setting foot on the West Point campus. Because of COVID-19 pandemic restrictions, all of her West Point "visits" have been virtual.
Once on campus, she'll begin six weeks of basic training, which end just prior to the start of classes.
"We drop her off and give her to the government," Kirk said, only half joking. "We've seen the videos, they give you 60 seconds to say your goodbyes."
While the Lapes say they're not really a military family – both Kirk and Jenn had grandfathers who served — they do have an athletic bloodline. Nadia's grandfather, Ron Lape, coached cross country and track at Mohawk and her parents both ran track.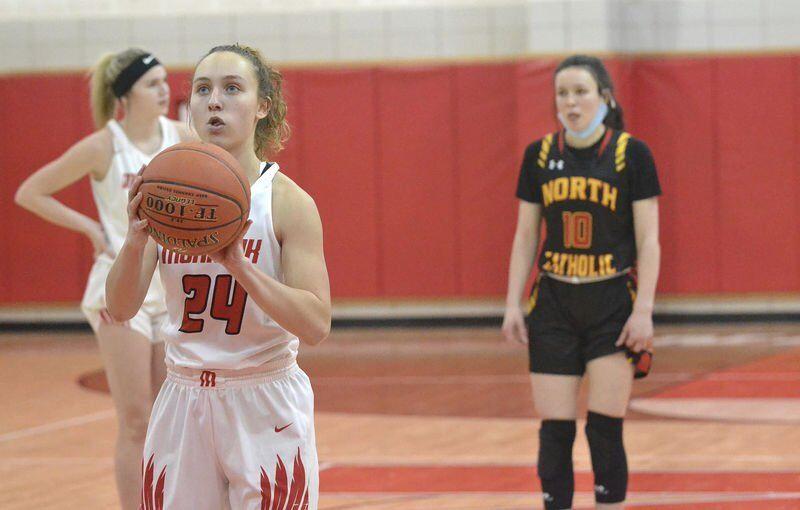 "(My dad) had us shooting every day on the Little Tykes hoop in the basement, and timed us running around the house every single day," Nadia recalled, laughing about her father's early coaching. "I didn't have a choice."
Ron Lape, who started elementary track meets at Mohawk, made sure Nadia and her sister Natalie, a ninth-grader who also excels at the same three sports, got started in track.
"I didn't really have another path," Nadia joked, adding more seriously, "But I have them to thank for everything. If I hadn't started a such a young age, I wouldn't be where I am today."
Still, Naia finds time to succeed beyond athletics. An honor student, she serves as president of Mohawk's National Honor Society chapter, works as part of the school's STAT Team helping teachers and students with technology, holds membership in student council, Peer Leaders and Spanish Club and was named homecoming queen last fall. 
"We've not had another student like her," said Dr. Lorree Houk, assistant to the superintendent at Mohawk. "No matter what the challenge, she excels at everything.
"She's so diverse and her commitment and work ethic in everything she does are beyond compare," Houk continued. "She's a leader in everything she does. It's truly an honor to have a student like her come out of our ranks. We're excited as a district to see what she does in the future."
For now, Nadia's immediate future includes finishing up her senior sports seasons, and enjoying as many of Natalie's homecooked meals as possible.
"She's the only one who likes to cook," Jenn explained as her older daughter praised her sibling's Tuscan chicken and wedding soup. "They're two peas in a pod. They do everything together, including train together every single day."
Nadia admits leaving her sister, who wants to be a veterinarian, will be hard, knowing that once she arrives at West Point she likely won't see her family again until Thanksgiving or Christmas. 
"It's not just the sports I'll miss, not just the teammates," she said. "I'll be leaving part of me behind."