William McGregor couldn't wait to turn 14 years old so he could become a junior firefighter.
Now that he's 18, he's eager to enroll in the fire academy whenever classes start up again. His enthusiasm and involvement and volunteer hours for the Mahoning Township Volunteer Fire Department are what earned him a Keystone Degree this year through the Mohawk Area High School FFA.
The Keystone Degree is an award students earn for years of keeping accurate records from a supervised experience, which typically is in the agriculture-related field. The project is approved by the vocational-agriculture teacher/ FFA adviser and can involve various subjects. McGregor earned his Keystone degree based upon his community service hours as a volunteer firefighter. He helps with the department's fund-raising and other events, including its Lenten fish frys and fire safety classes at Mohawk Elementary School. 
His interest in FFA stems largely from his parents, Ted and Nancy Beckinger Kosciuszko. Ted in his youth was a member of the Union Area FFA when it had a vocational agriculture program, and Nancy was a member of Wilmington Area's FFA.
"I had a lot of friends in FFA, and it had a big influence on my parents," he said. His uncle, John Gebhart, owns a farm in Edinburg, which gave him some exposure to the world of agriculture.
But farming isn't McGregor's big interest. He's more keen on the trades portion and working on farm equipment. So far he has served for two years as FFA president, and was its vice president for one year. He values the organization because it gave him leadership experience and he met a lot of people.
"It's been like a family for me," he said, but the fire department members also are like family to him. He spends a lot of time at the firehall, and he attends drill nights and other activities.
Mahoning fire chief Francis "Poncho" Exposito has nothing but praise for McGregor.
"He's a good worker on our fundraisers and he's an outstanding worker otherwise. He does anything he's asked to do," Exposito said. Since McGregor turned 18, he's been going to every class on firefighting that he's able to, the chief said. "He's an outstanding boy and I wish I had 10 more like him."
Not only were his parents FFA members, they also have been firefighters. His mother is a member of the Mahoning Township department, and his father previously was in Union and Mahoning's departments. McGregor became a full, active member when he turned 18. 
His role at fires is to help get the firefighters what they need, he said. The fire academy classes have not been held recently because of COVID-19, but he plans to get the firefighter training as soon as it becomes available, he said.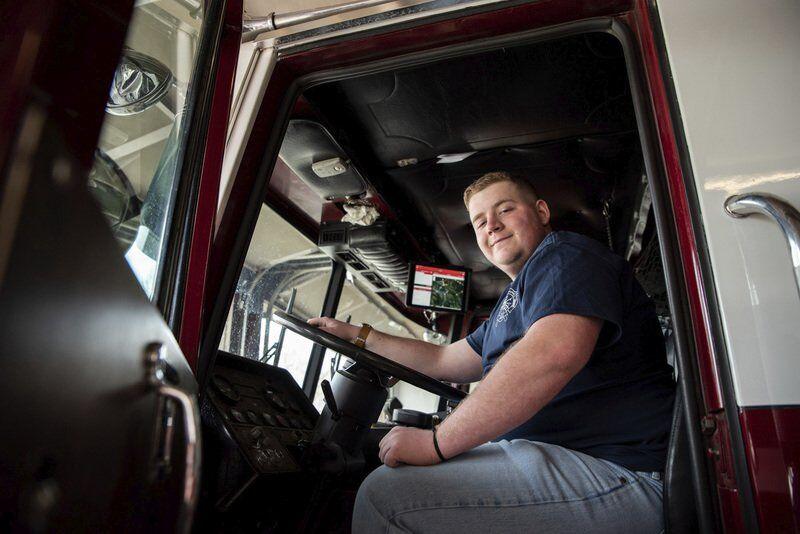 Meanwhile, he has other aspirations for a career after graduation this spring. McGregor hopes to enroll at the Ohio Technical College in Cleveland for training as a diesel mechanic. 
One might wonder where his time and energy come from. In school, McGregor plays the tuba in the Mohawk High School marching band and was its drum major for two years. He also is a member of Boy Scouts Troop 721, through which he became an Eagle Scout and helped to spruce up the outside of the Liberty Grange Hall in Scott Township two years ago as his project. Because of his friends and associations there, he is a member of Liberty Grange, he said.
Exposito said that from a firefighting standpoint, "I find that people who went through Boy Scouts or similar organizations or who were in the service are always outstanding workers as volunteers. They have the leadership skills."
As an FFA member, McGregor has been on its blue-ribbon square dance teams and its demonstration team. Neither group was active this year because of COVID-19.
His advice to other young teens is that if they aren't already members of FFA, that they should join the organization, which has national roots.
"It's one of the best experiences you could have," he said, "and it teaches you so many things. IT helps you meet so many people, and if you push yourself in FFA, it could take you to the moon and stars. I't's an amazing experience."
LAUREL
Grace Houk is the only Laurel High School student who achieved the American Degree for 2020. Only 1 percent of all FFA members earn that coveted degree — the highest to be obtained within the National FFA organization.
"Grace is a dedicated young woman, who through much adversity, put her mind and energy toward earning this prestigious milestone," her FFA adviser, Randy Harrold, said. "I could not be more proud and honored to be her advisor."
Grace's projects in FFA stemmed from many agriculture based projects throughout her high school career. Most recently she started a successful show goat-breeding business.
Though not physically in attendance this year, members of the Laurel High School FFA were involved in annual efforts to reach their goals for the Pennsylvania  Farm Show. A complete virtual experience for the farm show in January presented it' s share of challenges, according to Harrold, who noted that several Spartan FFA members like Houk can be proud of their achievements, despite the untraditional setting.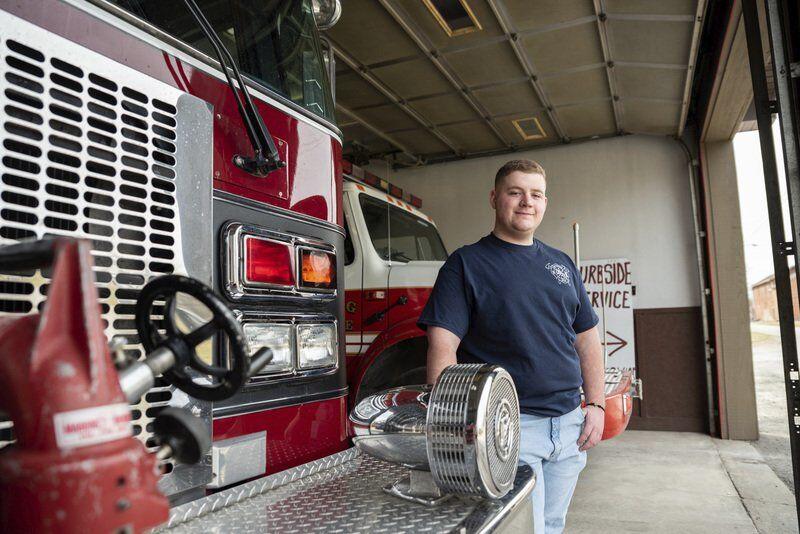 Nine first-year members received FFA jackets through the annual jacket campaign. Those students were: Logan Parsons, Caleb Miller, Corey Wilson, Collin Wilson, Alexys Akins, Alexis Brua, Skylar Anderson, Adam Cline, and Joseph Duncan.
To be considered for a jacket, students were required to submit written applications answering questions about FFA and agricultural education. The campaign awarded 483 FFA jackets to first year FFA members statewide this year, through contributing sponsors across the commonwealth.
Four Laurel FFA members also received their Keystone Degrees this year. They are Savannah Palmer, Tamra Miller, Gabriel McKnight and Nathan Fulton.
The Keystone degree is the highest honor that can be earned at the state level.
"These four students have put the time in as active and involved FFA members, are outstanding ag students in the classroom,," Harrold said. "They all have excellent projects at home. This was an incredible group of individuals to present for Keystone Degree evaluation."
The school's FFA square dance teams typically return home from the state farm show with blue ribbons, but those teams did not compete this year, nor did the school's FFA demonstration team.
 Wilmington Area High School
Wilmington Area FFA  Keystone Degrees recipients this year are: Amber Breetz, Grace Fenati, Austin Neely, Henry Ochs, Rylynn Seeley, Trista Thomas, Norah West and Morgan Whiting.
Morgan's parents, Austin and Julie Whiting, received a special  parent award because she is  their fourth child to receive the Keystone Degree.
Pennsylvania FFA alumni jacket recipients from Wilmington are Wyatt Ruth, CheyAnne Minor, Rubie Sturgeon, Ava McManis, Alexandria Settle, Aubrea Fox, Emily Fuchs, Bayleigh Miller, Baylee Dehaven, Sarah Thomas, Kaitlyn Hoover, Lettie Jane Mahle and Joshua Marshall.
Lawrence County Career and Technical Center
These students receive FFA jackets from their recently formed FFA chapter: Victoria Carpenter, Amber Nero, Lacey Ables and Cloee Shirley.