A dog rescued by New Castle police is now in the hands of the Lawrence County Humane Society…
A New Castle police report about a starving puppy that officers rescued from a vacant apartment Friday night has gone viral.
New Castle police chief Bobby Salem said the report, which shows the dog's picture, so far has received more than half a million views on Facebook. The number had climbed to 556,334 by Sunday afternoon and has been viewed by people all over the world. Some of the comments were in different languages, he said.
"It went viral really fast and just keeps multiplying," he said Sunday afternoon.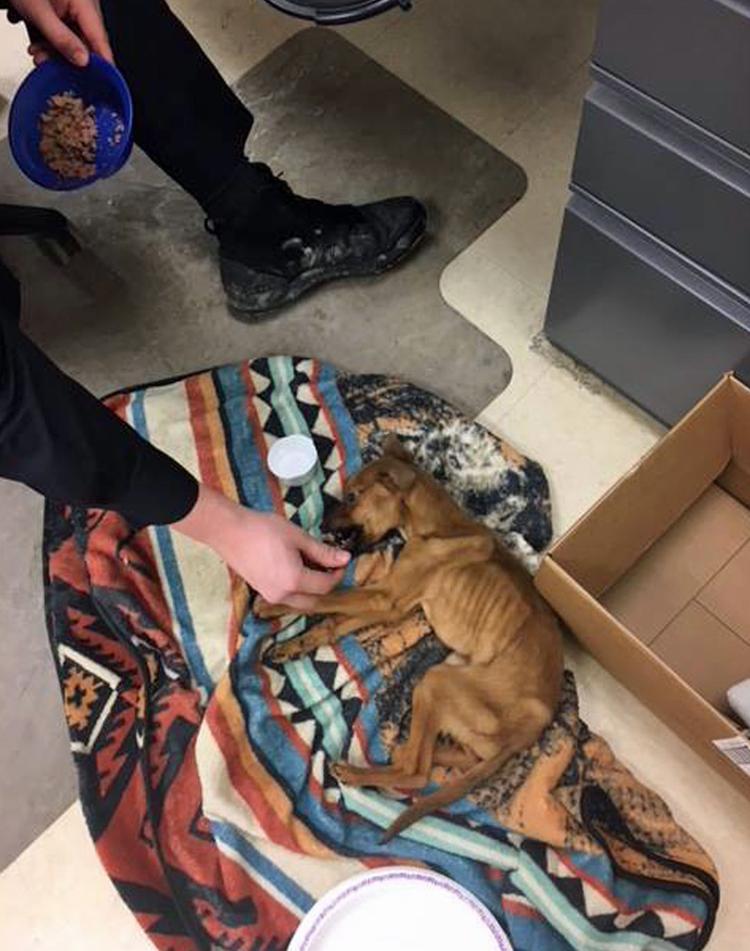 The dog, estimated to be about 10 weeks old, is now in the care of the Lawrence County Humane Society and has received veterinary care, and she has been given the name Miranda.
New Castle police were called to Westview Terrace apartments, a complex owned by the Lawrence County Housing Authority, for a suspected burglary. When they arrived, they found the apartment to be empty of all furninture and even the appliances were gone, Salem said. The officers noticed an upstairs bedroom door was slightly ajar, and they opened it and there was a puppy on the floor, scooching toward them on her belly.
"The dog was emaciated," he said, and it appeared she had cigarette burns on her belly.
According to a police report, the dog's condition led officers to believe it had been locked in the room for an extended period of time.
The officers took her to the police department and tried to find a place to take it, but it was too late at night so they kept it at the police station, Salem said. The officers gave the dog liquids, and Salem took it some of his own dogs' food, and the pup ate some of it. After one or two hours, she started to respond and tried to stand up several times but fell over, he said.
On Saturday, the Lawrence County Humane Society took her to the Alpine Trail Veterinary Clinic near Plain Grove, where she was examined and tested for viruses. Then she was returned to the animal shelter, and one of the workers is taking the pup home overnight, he said. The workers at the shelter named her Miranda, Salem said.
"She's doing OK now. She's rallying," Salem said Sunday, adding, "There are people wanting to adopt her from all over the world."
Police say criminal charges are pending against the previous tenant of the apartment for neglect of the animal.
To watch the New Castle police video, CLICK HERE.