No. 10 story of 2017: Pittsburgh Symphony Orchestra withdraws from Scottish Rite Cathedral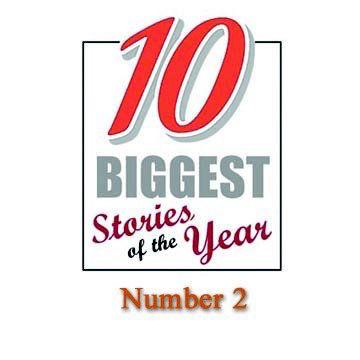 As Holistic Industries prepares to open its medical marijuana growing/processing operation next month, Mayor Anthony Mastrangelo is already planning the next step —a marijuana dispensary in New Castle.
"I have spoken with three groups interested in obtaining dispensary licenses here, and I have two potential sites in mind where it can go," he said. "I believe a dispensary will do well here."
Mastrangelo noted that Pennsylvania has approved the use of medical marijuana pills, ointments and oils to treat 17 medical conditions including epilepsy, cancer, glaucoma, Parkinson's disease, HIV and Post Traumatic Stress Disorder.
In June, New Castle became one of the first 12 Pennsylvania cities to win a license through the Pennsylvania Department of Health to operate a grow operation. The state received 177 applications for grower permits and 280 applications for dispensary licenses. The first 27 licenses to operate dispensaries were awarded in June.
Currently six grower/processors are operational in Pennsylvania.
Mastrangelo said he has heard the local facility, at 911 Industrial St., will become operational in January. Work has begun on the building that formerly held Lockley Machine, Snark Boats and recently served as a kind of business incubator. Windows have been closed in as the new owners prepare to open.
Mastrangelo said the business is expected to hire up to 50 workers in the first year and another 50 the second year as the second floor goes into production.
"They've kept a low profile but I was told they have hired a Human Resources person and are about to hire a general manager," he said, adding, "They're starting to look at staff and I've made 20 referrals to them."
The mayor called the facility — as big as two ball fields —an expensive investment. The building, he said, is in need of a lot of work.
Admitting that he was initially unsure that a medical marijuana facility would be good for New Castle, Mastrangelo now says he's glad Holistic's owners found the city.
"Now I'm ready for the next step, a distribution center. I believe that will be good for us," he said.
Holistic Industries officials Richard Genderson, who operates medical marijuana growing facilities in Massachusetts, Maryland and Washington D.C., and Keith Morgan of Holistic Farms LLC of Haverford, Pennsylvania, met with local officials in late January. The two, seeking a secure, indoor growing operation, said New Castle stood an excellent chance of being selected as a site due to its status of a financially-distressed community.
Pennsylvania law that legalized marijuana for medical purposes and pain control was approved by the legislature in April 2016 and signed by Gov. Tom Wolf in December 2016. Under the law, cannabis — in the form of pills, gels, vapor or liquid — would be supplied to seriously ill patients suffering from one of 17 ailments. The law also prohibits the substance from being made available in a dry leaf or a plant form.