George Washington Intermediate School has launched a positive behavior incentive program for students.
School-Wide Positive Behavioral and Supports is an implementation framework aimed at rewarding students for good behavior in an effort to reduce discipline incidents while also promoting a safe and productive school environment. Students in grades third, fourth and fifth grades will have the opportunity to receive tickets from their teachers when they exhibit one of the school's five core values: caring, attitude, neatness, engaged and show respect. These tickets can be redeemed for prizes.
"Throughout the summer, Mr. Cain, your teachers and myself spent a lot of time putting this program together," Principal David Antuono said yesterday to an auditorium filled with fifth-grade students. "I know you've been seeing pictures in the hallway, hearing little bits and pieces from your teachers. Today we want to explain the program to you and show you how it works."
"If you behave, if you do what you're supposed to do everyday, you have a chance to earn one of the those tickets," explained Pat Cain, dean of students. "Since we started school, your teachers have been giving you CANES tickets. Those CANES tickets are for your classroom prizes."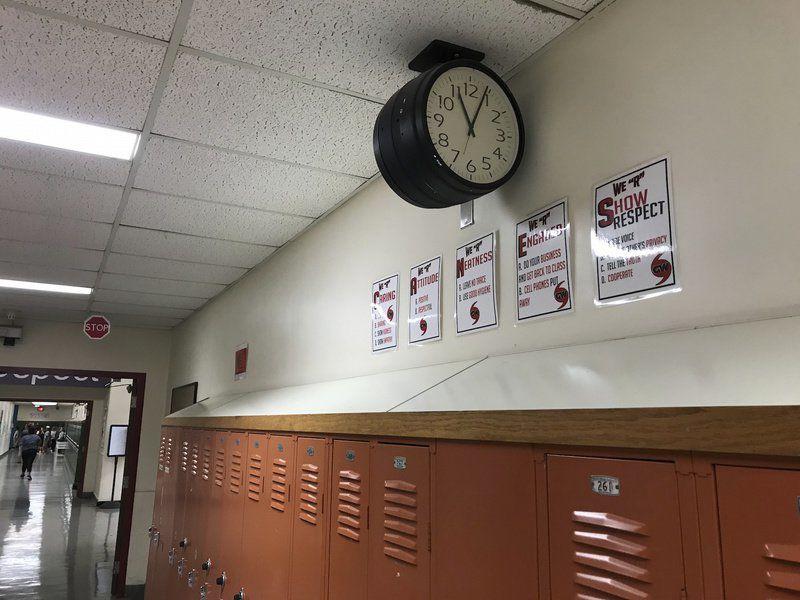 During the framework launch pep rally, students participated in a rock-paper-scissors contest and dance contest to win tickets and T-shirts adorned with the school's values. Even a fifth-grade teacher was awarded a Dunkin Donuts gift card for her participation in the framework's success with students.
Another category of tickets called "Principal's 200 Club" offers students a chance at winning larger prizes. Only between 10 to 15 students will receive the special tickets to be called down the office at the end of the day to sign the celebrity notebook. Students also spin a barrel filled with balls with numbers to see where they will place their name on the club bulletin board. Once there are 10 names in a row on the board, those students will be placed in a lottery to receive one of the larger prizes like a basketball, scooter or bicycle.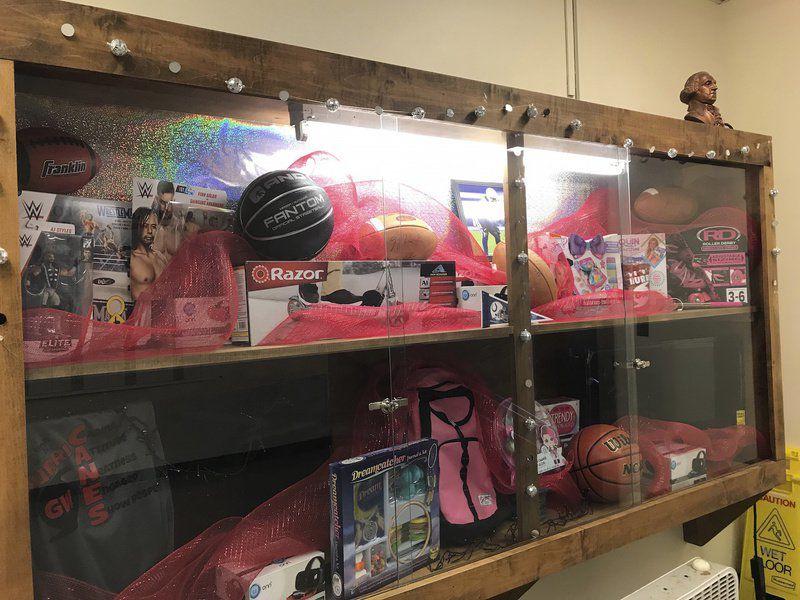 According to Cain, the prize bank was amassed donations from by McDonalds, Soni's Italian Restaurant, Pizza Joe's and many others.
In order to reinforce good behaviors, teachers will "constantly teach and refer to our school-wide expectations, provide students with more praise than correction and talk to students with respect using positive voice tone."
According to its website, Positive Behavioral Interventions and Supports was initiated in 1997, and since August 2017, more than 26,000 schools have instituted the framework affecting over 13 million students nationwide.
According to a Powerpoint presentation provided by Cain, 50 percent or more schools who use the SWPBS framework reduced their office referrals by 50 percent within the first year.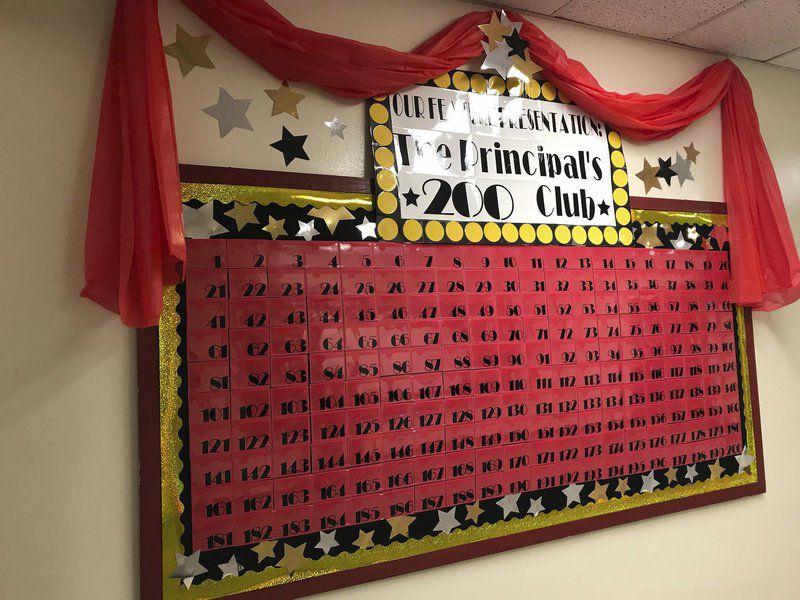 Although measuring the overall efficacy of the framework is complicated since each school sets forth its own priorities, PBIS's website cites multiple studies its feels feel prove the program's effectiveness in schools. One published in Preventive Science in June 2009 called "Altering School Climate through School-Wide Positive Behavioral Interventions and Supports: Findings from a Group-Randomized Effectiveness Trial," written by Catherine Bradshaw, Christine Koth, Leslie Thornton and Philip Leaf, studied 37 elementary schools over a five-year period. The study "revealed a significant effect on PBIS on the schools' overall organizational health, resource influence, staff affiliation and academic emphasis," its abstract says.
"Positive behavior. I know you keep hearing me say it. I know probably by now, it's the second week of school you're probably like, 'Is he ever going to shut up?'" Cain said. "I'm not. It's going to go all year long. We're going to keep teaching you appropriate behavior."
School rewards students for good behavior