An $863 million natural gas-fueled electrical generation plant in North Beaver Township is being described as a very active construction site.
The Hickory Run Power Station plans to meet its commercial operation date in April 2020, and when completed, it will provide efficient, clean and reliable power to the area, said Brock Shealy, owner's representative of the project for Tyr Energy.
The energy center, which was originally under development by LS Power in New Jersey was then acquired by Tyr Energy, a subsidiary of Japanese energy giant ITOCHU along with partners Kansai Electric Power Co. and Siemens Financial. The site is on the former American Cyanamid property just off Route 551.
"It's moving along quite nicely," said Robert Del Signore, Lawrence County commissioner.
When completed, it will supply 1,000 megawatts of power to the region, which is enough to power more than a million households, according to Shealy.
During the construction phase, the project will provide 500 full-time equivalent jobs, and NAES Corporation, a Tyr affiliate, will provide operations and maintenance to the project, employing about 20 full-time individuals locally, Shealy said.
Linda Nitch, executive director of Lawrence County Economic Development, said her company received a call from the grandmother of a 23-year-old man who was coming from Virginia to work on construction at the plant, and was in need of an apartment in two weeks.
"It could be one person at a time and an opportunity to connect with others in the community, and the Hickory Run project is a great way to kick this off," Nitch said.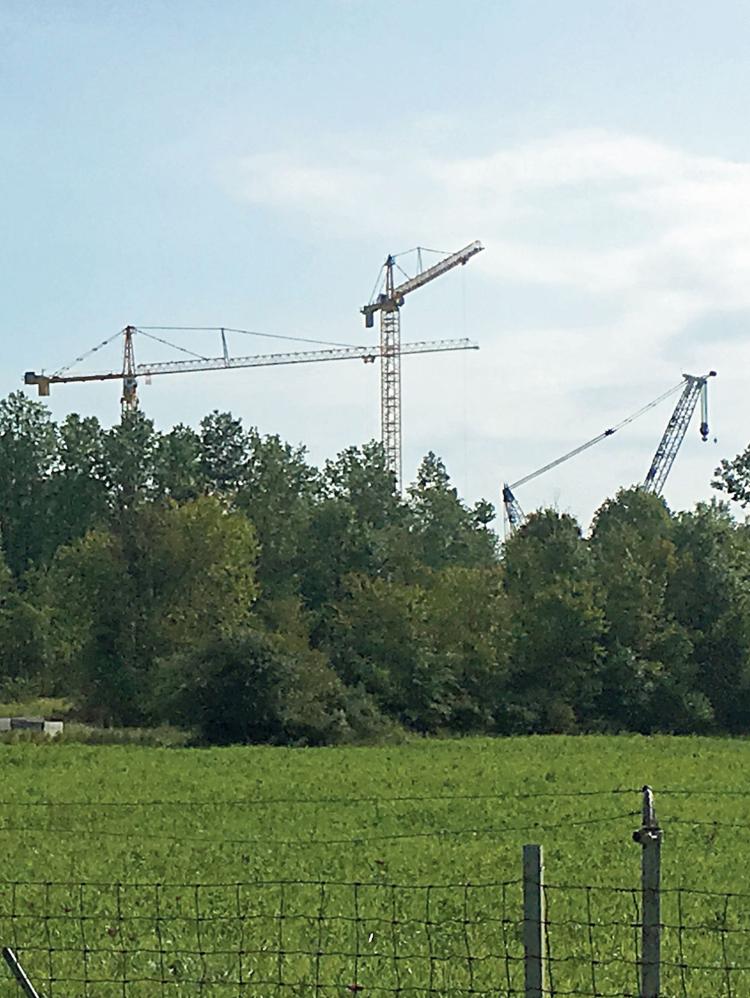 Kiewit Power Constructors Co., which has extensive engineering, procurement and construction experience for power projects in Pennsylvania, is the contractor for the project, Shealy said.
Primary equipment includes two Siemens SGT6-8000H gas turbine generators, two heat recovery steam generators (HRSGs), and a Siemens steam turbine generator.
As more companies such as the $6 billion Shell Chemical ethane cracker plant in Beaver County move into the region, "A lot more power will be needed going forward," DelSignore said. "There's a lot of natural gas available, which makes it more economical for the production of power."
According to Shealy, the project is ideally situated among the Marcellus and Utica natural gas production areas with access to Tennessee Gas Pipeline Zone 4. When the project is complete, electricity and associated products generated by Hickory Run will be delivered in the PJM Interconnection, he said.
Tyr represents the North American cornerstone of the ITOCHU Corporation global Independent Power Producer (IPP) strategy. Tyr currently holds interests in 15 operating projects with gross capacity of more than 9,000 megawatts.