There was a lot of clowning around going on at Rhodes Estates.
All of it in honor of Sandy Gaston's 80th birthday wish coming true thanks to Second Wind Dreams.
Gaston spent most of her adult life as a phlebotomist at the former St. Francis Hospital, but her true passion came in the 20 years she spent as a clown, entertaining and doing ministry at retirement communities and hospitals as well as for shut-ins from her church. For the visits, Gaston often had a sidekick, a old ventriloquist doll she dressed in a clown costume and makeup.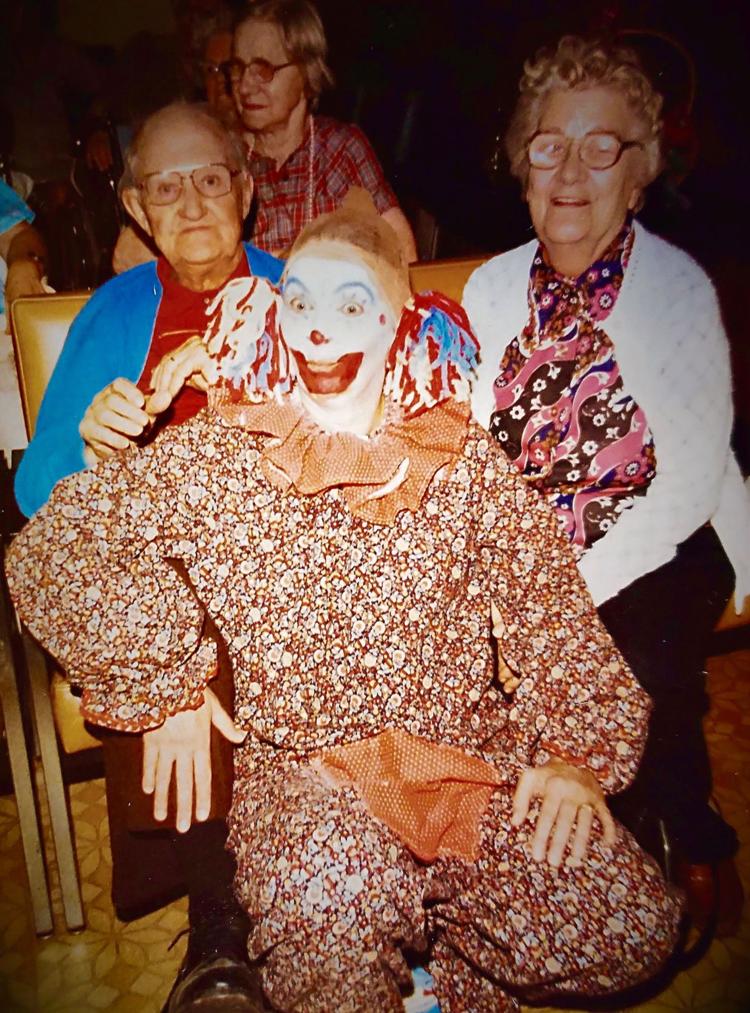 Although she now resides at Rhodes and hasn't performed in about 20 years, Gaston wanted to give the gift of laughter to her fellow residents.
Anastasia Lynn, program director for Rhodes Estates, worked with Second Wind Dreams to hire a professional clown for her April 30 party. Attending the event was Twinkle L. Starr, also known as Karen Panella, provided by Jackie Hooper's Sound Advice Entertainment of Greensburg, who made balloon hats for party guests.
In addition, Rhodes and Second Wind provided Gaston with her own clown attire and Lynn did her makeup for the event.
"Just because a person grows older doesn't mean dreams and desires go away," Lynn said, echoing the mission of Second Wind Dreams, an international non-profit organization with a mission of fulfilling dreams of those in eldercare facilities.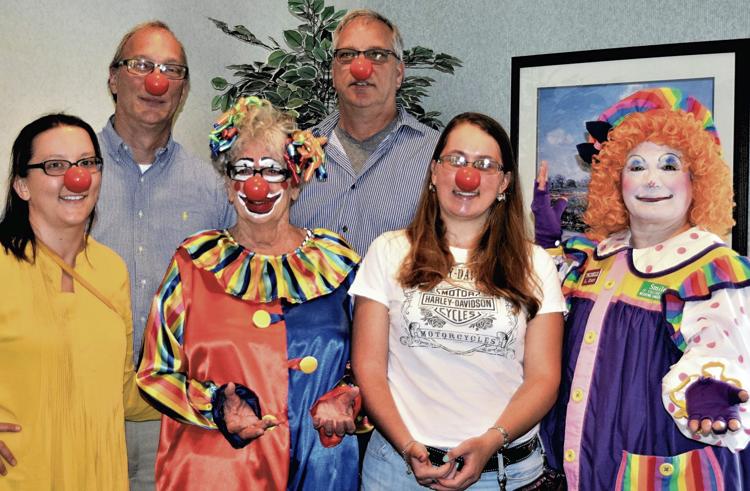 Gaston's dream is the third fulfilled locally by the organization, which is exclusive in Lawrence County to Rhodes Estates in New Castle and Northview Estates in Ellwood City.
Gaston's family includes three children, Tracy Sinopoli, Howard Gaston and Russell Gaston, nine grandchildren and a great-grandchild. Her husband of 52 years, Howard, is deceased.