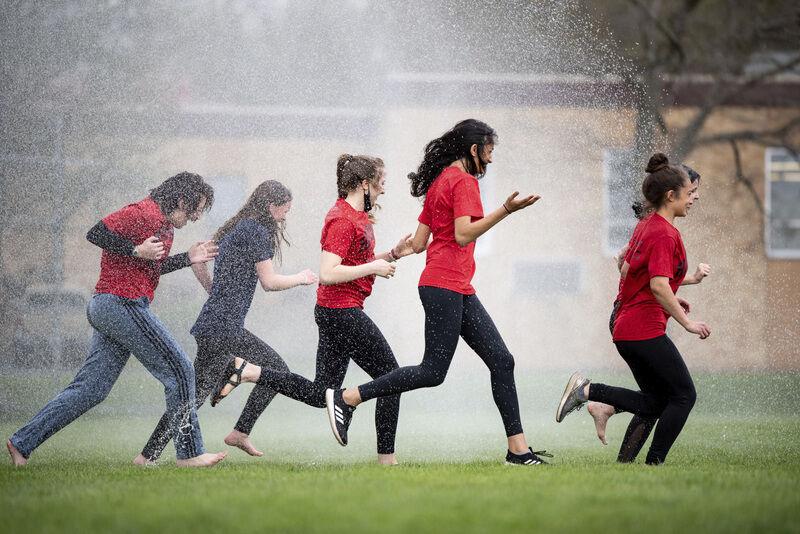 HERMITAGE — It was overcast, sprinkling, and a little chilly Friday morning, but that didn't stop hundreds of students and teachers from running through a torrent of cold water from a fire hose to support the Special Olympics.
The students gathered near Rodney White Olympic Park and formed groups before running through a spray of water from Hermitage fire trucks, with some students braving the spout more than once.
"It's pretty cold," said junior Ela Gracenin, a member of Hickory High School's unified bocce team.
The cold temperatures, which described both weather and the water, served as a reminder of the Special Olympics' traditional Polar Plunge fundraiser, normally held in Pittsburgh or Erie.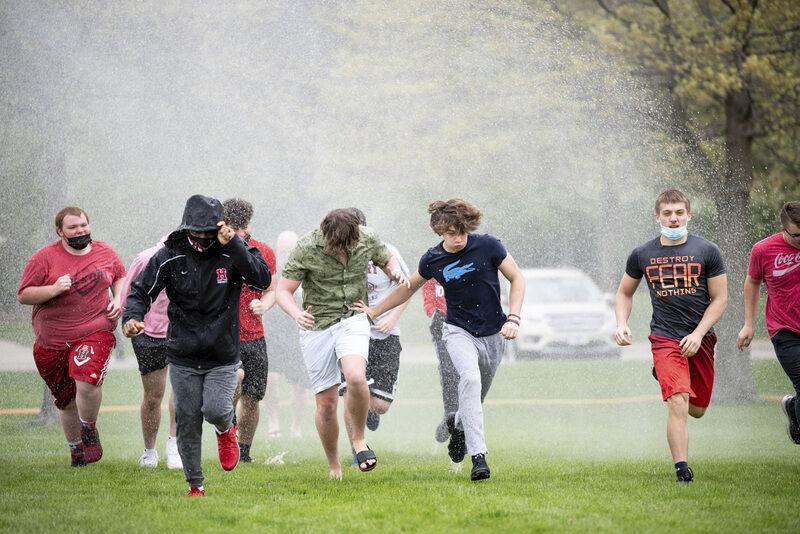 This year's Polar Plunge was canceled because of the COVID-19 pandemic so Special Olympics officials issued guidance on alternative fundraisers for local organizations. That list included an "April Showers" fundraiser, Kim Smith said.
The high school's unified bocce team, which combines general education and special education students, started about five years ago. Smith, a life skills teacher at Hickory High School, presented the idea to Principal Dr. Chris Gill as a way to support the bocce team.
Gill then recommended making the fundraiser a school-wide event. To participate, students and some of the teachers formed groups and and donate to the Special Olympics, Smith said.
Since many of the school's other clubs and sports teams have previously scrimmaged against the bocce team, junior Kaleigh Miller said most of the high school's student body was already familiar with the team.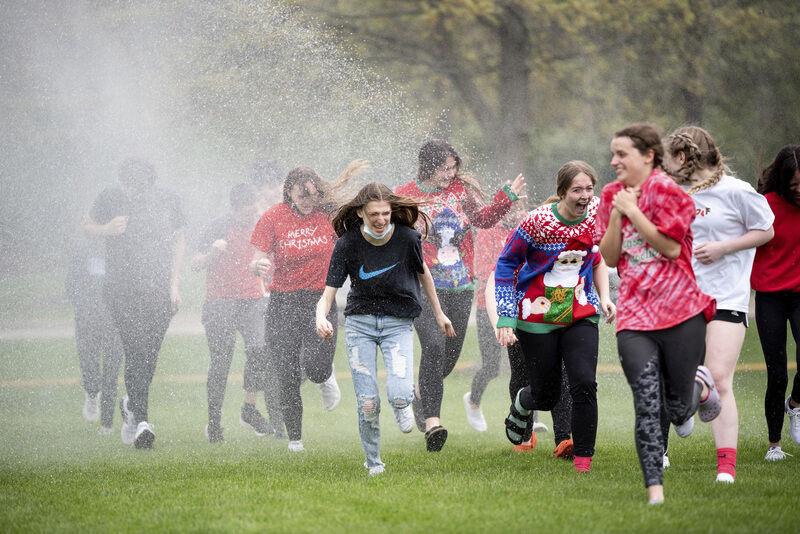 "It's a great opportunity for the students to interact and get to know each other," Miller said.
About 260 people — including a team from Sharpsville Area School District, which also has a unified bocce team — participated in Friday's event.
When bocce team members approached their classmates about the fundraiser, senior Alyssa Lenzi said they received a positive response.
"People were excited about it," Lenzi said.
Since Friday was an early dismissal day at Hickory High School, the fundraiser didn't interfere with the students' schedules.
In-person and online donations toward the school's bocce team amounted to about $6,132 as of Friday afternoon, with other funds still to be collected. Smith described it as a "fantastic" start.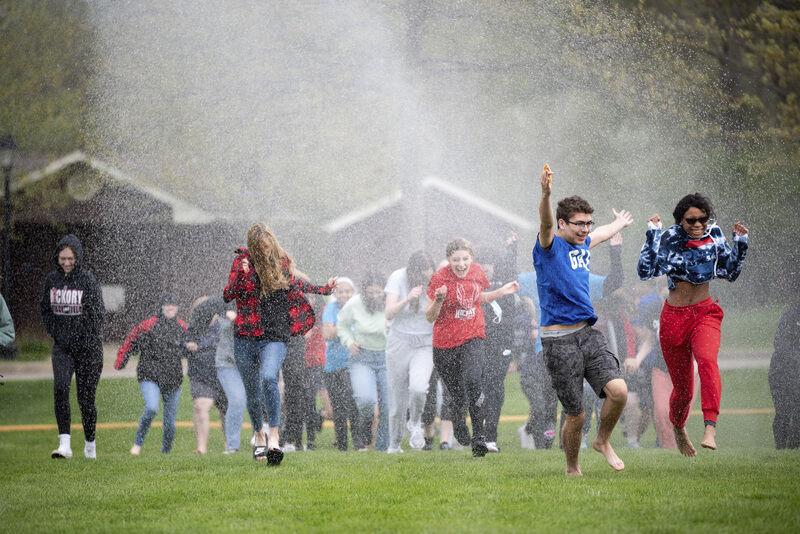 Even though the fundraiser came about as an alternative during the pandemic, the students said they were open to holding future April Showers events, based on the response from their teachers and classmates, junior Ava Houy said.
Like David L. Dye on Facebook or email him at ddye@sharonherald.com.