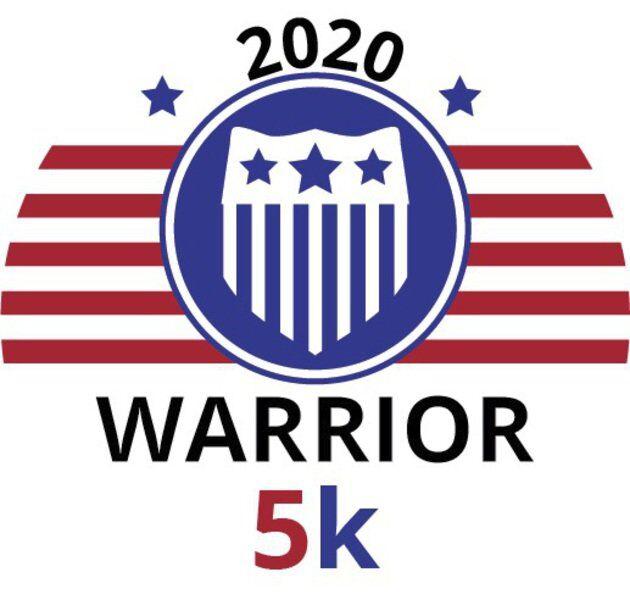 Warrior Music wants its supporters to take a hike — or a walk, or a run.
The non-profit, founded by Union Township native Michael Caimona to provide free music therapy and lessons to veterans, is sponsoring its first virtual race, the Warrior 5K, a Veterans Day walk/run for mental health awareness.
"I'd like to see a thousand racers, but I realize that's a dream. We just want people to participate and have fun," said Caimona, who serves as the Warrior Music Foundation's president and CEO. "And remember that every donation pays for a therapy session." 
Participants complete the race at their convenience anytime between Nov. 1 and 11, logging their own distances and times as the walk or run in their neighborhoods, local parks or on treadmills.
"It's a really fun and easy way to do a fundraiser. We know a lot of people are already out there training," added Caimona who got the idea for the event after he and his son participated virtually in the annual Pittsburgh Penguins 6.6K to support the Mario Lemieux Foundation.
Caimona's brother, Dominick, a Pennsylvania state trooper who volunteers with the program locally, added, "We had been thinking of a golf outing, but when the pandemic hit we were just trying to think of ways to save a life."
That's the goal of Warrior Music, which Michael Caimona, a Union Area High School and Westminster College graduate who served 10 years with the Navy as an intelligence officer, founded in 2017 after losing military friends to suicide.
"Being in the military exposes you to a lot of good, and a lot of bad. A lot of bad that's hard to deal with," explained Caimona who works in the private sector defense industry.
Starting with three locations in the Maryland suburbs of Washington, D.C., where Caimona lives, the program expanded last year to Pennsylvania, with sites in Monroeville as well as at New Castle's Music Showcase.
Although Warrior Music took a "pandemic pause" earlier this year, all five sites now offer online music therapy and lessons.
"We didn't want to lose our momentum," Caimona said. "We lost a few participants who weren't comfortable with the technology, but I'm proud of the way we figured out how to keep going. For people with mental health issues, isolation makes things more difficult."
Once therapy and lessons return to an in-person format, Caimona said Warrior Music plans to continue online sessions, which can reach those outside of Maryland and Pennsylvania.
"Being online was a huge opportunity for us to open up the program to more people. We've been able to sign up those who are still on active duty," Caimona explained, adding that while predominantly serving veterans, Warrior Music also helps first responders and healthcare professionals.
He estimated that Warrior Music has aided approximately 100 individuals since its inception, including about 20 in Lawrence County. Currently, 40 people are enrolled in the program and among their teachers is a Warrior Music graduate. Once pandemic restrictions are lifted, there are plans for a songwriting retreat and for participants and graduates to form bands.
"We're thankful for everyone in New Castle that's helped us. I think the volunteers back home don't realize the impact they have," said Caimona, noting that a benefit Western Pennsylvania Patriot Bash held last year at the Scottish Rite Cathedral raised about $15,000, which, combined with a grant from the Hoyt Foundation, funded the local program.
"It's been a pretty amazing journey," said Caimona, who also owns 1710 Percussion, a custom drum manufacturer. "To hear that we helped someone, maybe even saved a life, it's overwhelming honestly, but it makes it all worth it."