New Castle Real Estate LLC's conditional use request left Jason Medure baffled.
So much so that he's prepared to reject the project.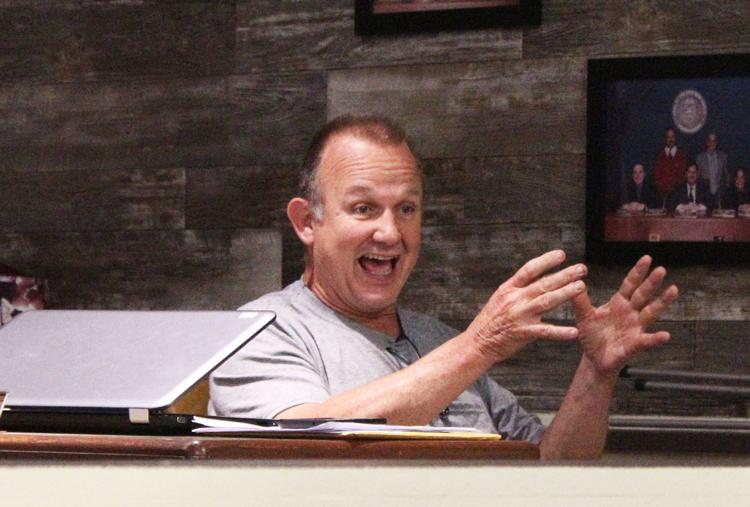 "What do you want us to approve?" the city solicitor asked owner Charles Everhardt during a public hearing in City Hall's council chambers.
Last month, the firm discussed drug rehabilitation but never reviewed veterans or housing issues during its presentation before the city Planning Commission. The talk shifted Tuesday evening. The focus was on education and housing. Dropped was the rehab component.
"Here's what you provided with your application, a preliminary PowerPoint presentation that you haven't spoken at all about tonight," Medure told Everhardt. "But it appears that the PowerPoint presentation is attached to the application, which has already been admitted as an exhibit where the conditional use request is contradictory to what you're saying in your spoken testimony — and also contradictory to the report that you presented council."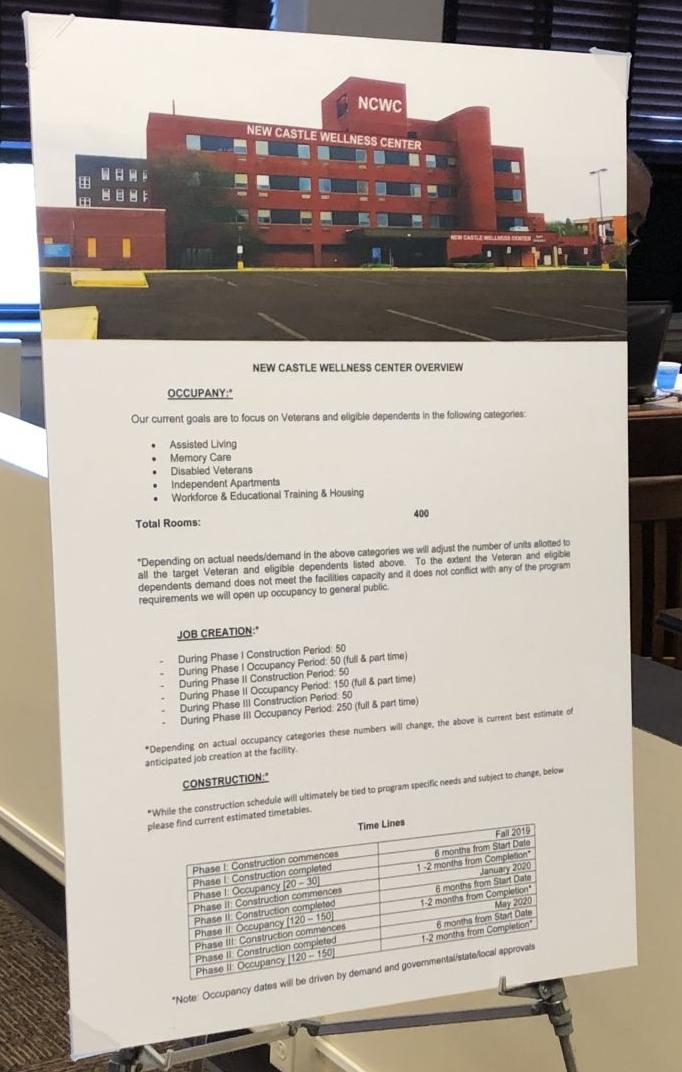 Everhardt wants to launch the New Castle Community Wellness Center, where former St. Francis Hospital — also known as Jameson South — is located. Under New Castle Real Estate LLC, he purchased the property from UPMC in April for $25,000. The group is seeking a conditional use request for a wellness center, apartments and studio apartments at 1000 S. Mercer St. and general surroundings in an R-2 Medium Density Residential District.
Medure wants clarity before proving an opinion to City Council on whether to approve the zoning request.
In its first presentation, the group said approximately 200 patient beds were going to be assigned for medical detox and drug treatment.
"(Today), you're discussing occupancy in assisted living, memory care, disabled veterans, independent apartments and workforce education, training and housing. So that's a dichotomy that we need to be able to rectify," Medure said. "And with such a contradiction between your testimony and written documentation provided, I really wouldn't have any choice but to recommend a denial, simply because we have absolutely no idea what you're doing."
Everhardt said guidance from the U.S. Department of Veterans Affairs created the problem.
"Originally, when we first started this process, we're thinking about (drug treatment), but we got away from that," Everhardt said. "And the reason why we got away from that, because the VA was telling us, that's not something that we should be thinking about. We should be thinking about a full-care program. We should be thinking about folks that are disabled, and long-term seniors."
Medure reminded Everhardt of his testimony that stated the project would be done in three phases: dormitory housing, with educational training; assisted senior living; and potentially drug and alcohol treatment.
"And the veterans have also suggested that there may be more, which could include a different level of disability or mental health," Everhardt said.
"Yes, things change as far as what they're telling us. If we don't have an approval, then we can't go to the VA to negotiate an agreement."
Everhardt said he can't get direction from the VA until the zoning is approved.
"That's what they told us," he said. "And we have a deed restriction on the building. So it can't be used for a hospital.
"So this is the only use that we see is viable to be able to work with the VA and have them bring in their folks under their programs, and whatever programs they feel are the right programs. And we will come back. And we will obviously submit for building permits and all the other things. But it's the vets that we're trying to cater to. And (the VA) won't open up conversation with us until we have two things: one is building ownership, which we have, and two was to have permitted (conditional) use to be able to do that."
Everhardt agreed to remove from his application the original PowerPoint presentation that detailed the nation's drug epidemic.
Medure will issue a report on his findings.