Like many of their counterparts, Union Township area Girl Scouts are going online for meetings and project work.
Some people, though, don't have such an option, and must physically report to their workplace to perform the jobs for which they are responsible. Moreover, the environments in which they toil may not be the safest in the era of the COVID-19 pandemic.
It was folks such as these that the Girl Scouts wanted to thank in a project that saw them create at least two dozen signs of appreciation that were posted outside the Union Township Police Department and UPMC Jameson Hospital.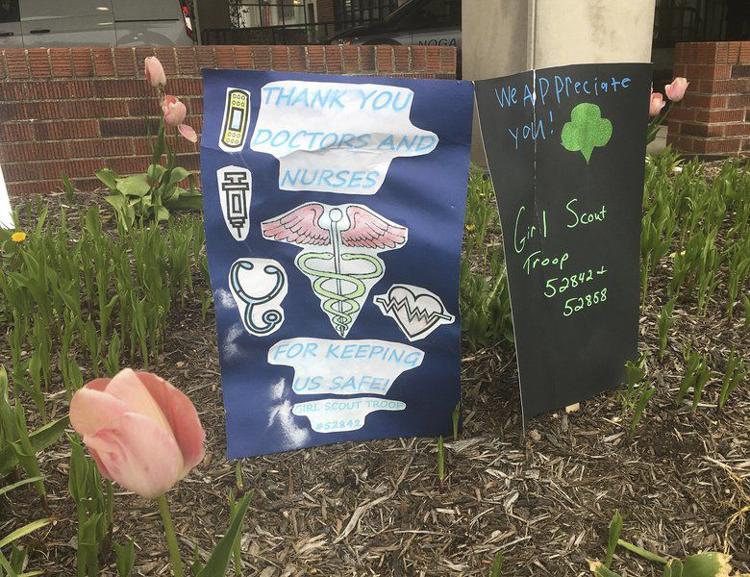 Brenda Hogue, a co-troop leader along with Allicia Reed, said a troop mother had seen the idea on Facebook, executed by Scouts in another state. The idea was shared with troop leaders, then with the girls and their parents, Hogue said, all of whom were excited about doing it in their own community.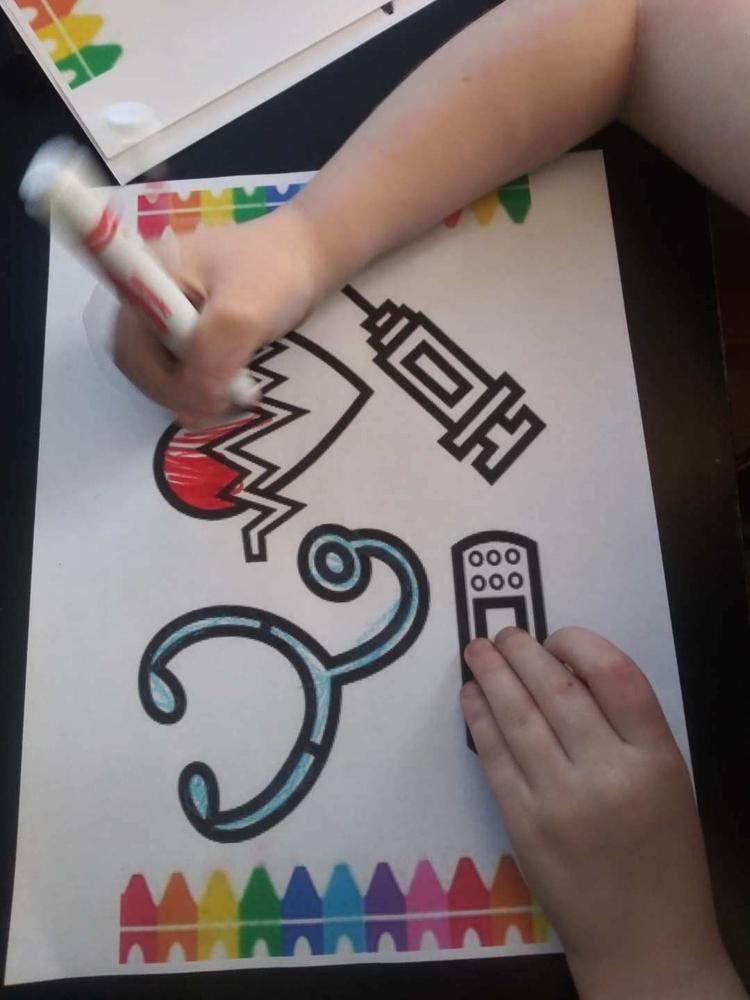 "One of our Brownies in particular, her mom actually works in the ER at the hospital, so we put the signs in the back where all the employees enter, and she made a special little sign with her mom's name on it," Hogue said. "She can't see her mom right now because she's exposed to it every day and she doesn't want her kids to be exposed to it.
"It's hard, you're going in, working 70 hours a week, you can't see your family — that's awful. We just thought it would be really nice for them to see a little encouragement on their way into their workplace."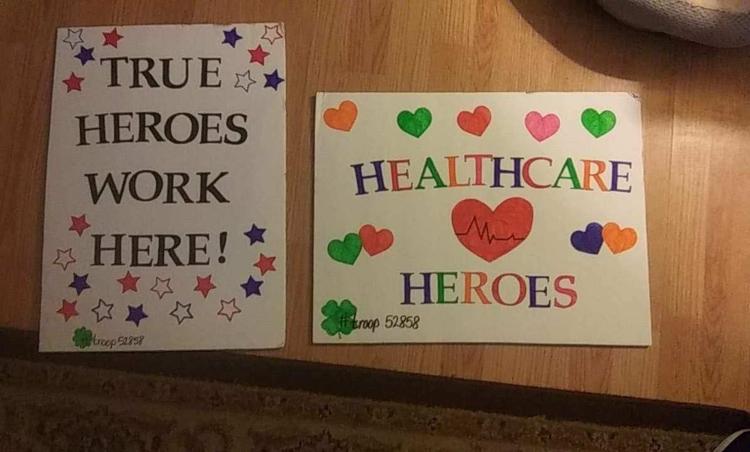 Apparently, UPMC employees thought so, too.
"I've been told by somebody who works there that she knew at least 12 of the people from the hospital who had seen the signs and they were really happy to see that going in, and that it's very encouraging," she said.
Union Township police chief Mark Julian said his department had a similar response.
"That was such a nice gesture," Julian said. "It was beautiful, and all the guys really appreciated it. It was really nice."
The signs were made from poster board and attached to wooden paint stirrers using weatherproof tape, and the stirrers were then pressed into the soft ground to hold the signs erect.
Hogue said that at least 12 signs were placed at each location.
"I'd gotten 18 (paint stirrers) to start with but then we got such a response and people wanting to make a bunch of them, I had to go back and get more," Hogue said. "But that was a good thing."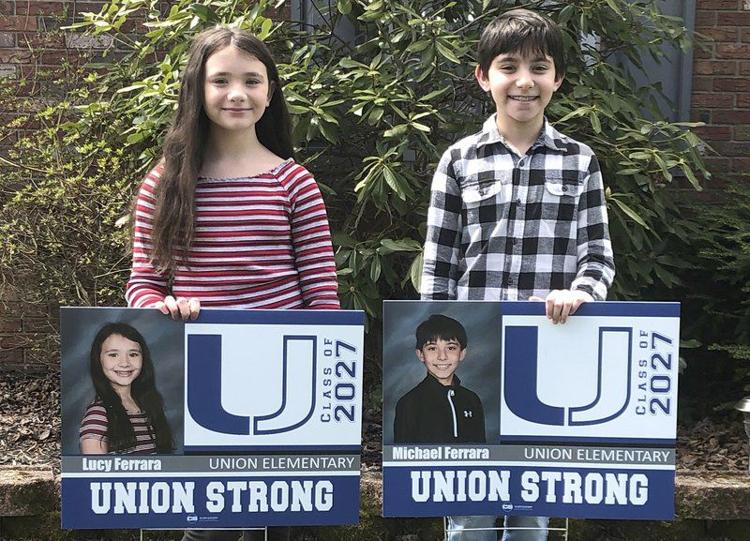 While some Union youths were making signs that were erected Saturday, others were discovering a different variety in their yards.
Rob Nogay and Linda J. O'Neill, the district's high school and elementary principals, respectively, set up to plant congratulatory signs at the homes of both seniors and fifth-graders who are graduating from elementary school.
Seniors have a sign displayed at their residence that includes Union High School Senior Strong, their name, the year 2020 and with their senior picture.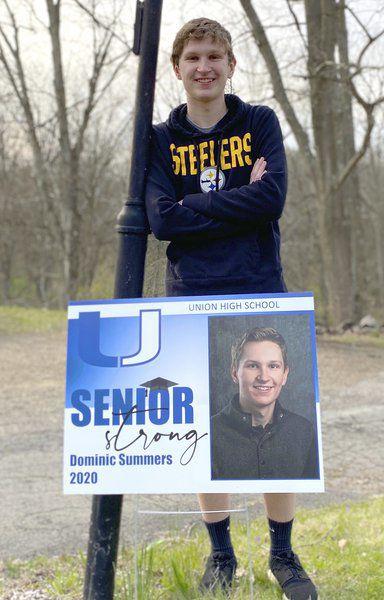 The fifth-graders found similar signs in their yards Saturday morning, with their names and photos. Every fifth-grade student has a sign with his or her name displayed at the elementary school as well.