Top 10 stories of 2020
By New Castle News staff

Updated
Top 10 of 2020: Brown maintains innocence in lawsuit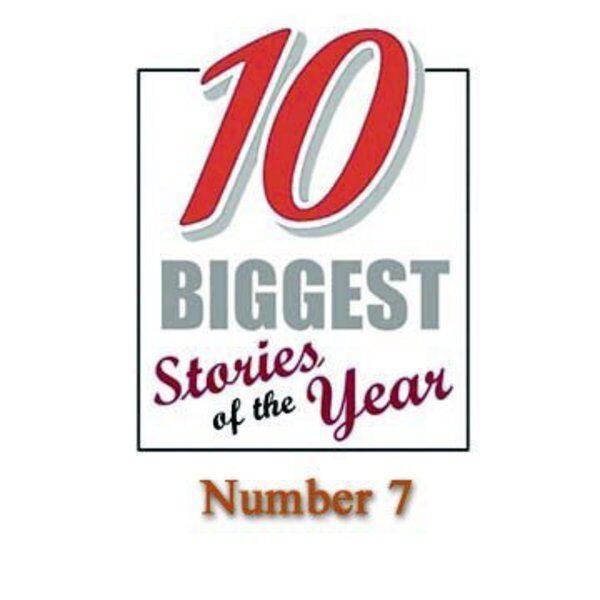 The saga of Jordan Brown, his father's slain pregnant fiancee and the following court proceedings continued into its third decade in 2020.
Brown, charged at age 11 on Feb. 20, 2009, in the New Beaver Borough killing of 26-year-old Kenzie Houk, became the poster child for juveniles serving time in adult institutions. After being charged with two counts of homicide as an adult — Pennsylvania doesn't have juvenile homicide charges — the case made national headlines as Brown and his father, Chris, maintained their innocence. 
The Pennsylvania Supreme Court in 2018 overturned Brown's conviction. Then, in July, Brown — now 23 — filed suit in federal court against four Pennsylvania State Police investigators as well as the commissioner, alleging the five failed to adequately vet Houk's former boyfriend as a suspect. 
The lawsuit paints the man as an abusive and obsessive ex-lover whose questioning by state police was never recorded. Brown's lawyer contests established protocol in interviewing children was also mangled. 
Brown, speaking to the Associated Press in July, said he hopes a court victory will provided compensation for his father for child support, taxes, lawyer fees and travel expenses incurred when the father would visit Jordan in an Erie County facility. Brown's comments to the AP were just his second on-the-record since 2009. He and his father also appeared in an Oct. 2018 edition of ABC's "20/20." 
As of the summer, Brown was studying computer science and criminal justice at an Ohio college. Messages left for the Pittsburgh-based Timothy P. O'Brien law firm, which represents Brown in the suit, were unsuccessful. 
Top 10 of 2020: Bernstine reelected in up-and-down year
To say state Rep. Aaron Bernstine had an up-and-down 2020 would be a bit of an understatement.
The legislator began the year working to get answers on the shuttered Ellwood City Medical Center. He also had legislation involving the nurse shortage, open records laws, a stimulus for the events industry and parole reform — Markie's Law, named after slain 8-year-old Markie Mason — moved forward in Harrisburg. Most importantly, Bernstine won a third term representing the state's 10th district, which comprises parts of Lawrence, Butler and Beaver counties. 
Bernstine's reelection — or rehiring, as he termed it after the polls closed on Election Day — came with a price. Leaked videos and texts from Bernstine's personal Snapchat account surfaced which showed him teaching his 5-year-old son how to smoke a cigar, while other vulgar language and conversation was used in other videos. His own party's leaders, opponents and this newspaper called for his resignation — yet Bernstine never obliged and continued on to Election Day.
"What I think happens is that career politicians and bureaucrats do everything to protect their self interests," Bernstine said by phone Monday.
On Nov. 3, however, Bernstine won nearly 56 percent of the vote from his constituents. 
"Ultimately we were fortunate enough to be elected by a wide margin," he said. "Ever since and even before and immediately after Election Day, we've been working on our legislative agenda to improve (constituents') lives in the area."
Bernstine listed his focus for the next legislative year, with Markie's Law coming first and foremost. The bipartisan bill died in the state Senate "for no good reason." Bernstine is also focused on House Bill 1069, which would amend the Sunshine Act to require a public agency to post public meeting agendas no later than 24 hours prior to the start of a meeting.
"One of the things that consistently concerns me in Harrisburg is politicians who say they're for transparency will often times use legislative maneuvers to eliminate or remove transparency," Bernstine said. 
As for the future, November's election was his third. Long a proponent of term limits, Bernstine said he's sticking to his word to run for only a maximum of four terms in the state legislature. 
"Abiding by my term limit pledge, 2022 will be my last election," Bernstine said."My focus has never been on elections. It's been on doing the job. People have the power to re-up you if they think you're doing the job."
Top 10 of 2020: Morgan returns to Earth after nine months in space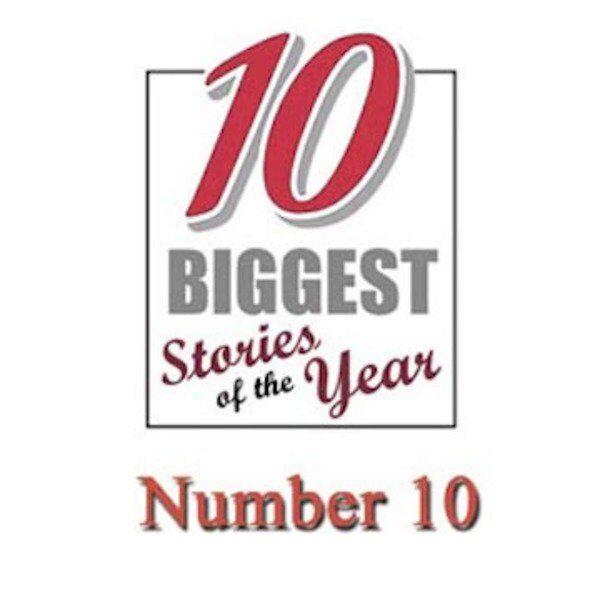 If there was anybody on earth prepared to take on lockdowns brought about by a global pandemic, Drew Morgan would be a good candidate.
The only problem? Until April, Morgan wasn't on earth. He was stationed on the International Space Station, looking down with a bird's eye view on his home planet below. 
Morgan, the son of Richard and Janice Morgan of Neshannock Township, started his space journey on July 20, 2019, with a launch that coincided with the 50th anniversary of the Apollo 11 lunar landing. When he landed in the early hours of April 17 on a bright sunny day in Kazahkstan, Morgan regained his footing before he and fellow American crewmate Jessica Meir returned to the United States.
His numbers while in space sound almost like they could be found on the back of a baseball card: 272 days in space, the fourth-longest single-duration mission by an American; 4,352 orbits around Earth; journey of 115.3 million miles; 45 hours, 48 minutes spent during seven spacewalks; voted by space in the 2019 general election. After the Kazahkstan landing, Morgan and Meir traveled by plane across Europe, near the North Pole and to Goose Bay, Canada.
Finally, the trip ended with a flight to Ellington Field Joint Reserve Base then to nearby Lyndon B. Johnson Space Center.
Following more testing and a quarantine, Morgan was finally able to go home to his wife and four children in Houston. 
As featured on
The trials and tribulations of the highly contested 2020 presidential election will go down …
When the calendar flips to 2021, the Ellwood City Medical Center will still be closed.
Two downtown marches this summer added New Castle to a list of hundreds of other cities arou…
More information
Jeffrey Warren Sipe, 58, of Brookfield, Ohio, passed away on Jan. 9, 2021, at UPMC Passavant, Pittsburgh. He is survived by his son, Kenneth Sipe; a sister, Darla Jordan; and three grandchildren. Private arrangements were entrusted to the Smith Funeral Home, 310 W. Neshannock Ave., New Wilmington.