Lawrence County voters will see three different ballots at the polls Nov. 3. 
The main differences depend on if a voter lives in the 9th Legislative District of the state House of Representatives or the 10th district.
The 9th District, served by Rep. Chris Sainato, serves Bessemer, Hickory Township, Mahoning Township, Neshannock Township, New Castle, North Beaver Township, Pulaski Township, Shenango Township, S.N.P.J., South New Castle and Union Township. 
Voters who live in the southern and eastern portions of the county and fall in the 10th Legislative District, an area currently including parts of Beaver and Butler counties and is represented by Rep. Aaron Bernstine.
The 10th district includes Ellport, the Lawrence County portion of Ellwood City, Enon Valley, Little Beaver Township, New Beaver, Perry Township, Plain Grove Township, New Beaver borough, Scott Township, Slippery Rock Township, Taylor Township, Volant, Wampum, Washington Township and Wayne Township.
Voters in Bessemer will vote for the 9th Legislative District, but also have a ballot referendum question. That question, which only appears to Bessemer voters, asks, "Shall the borough of Bessemer continue to collect 0.15 mill in property taxes to support the F.D. Campbell Memorial Library?" Voters will answer yes or no. 
---
9th Legislative District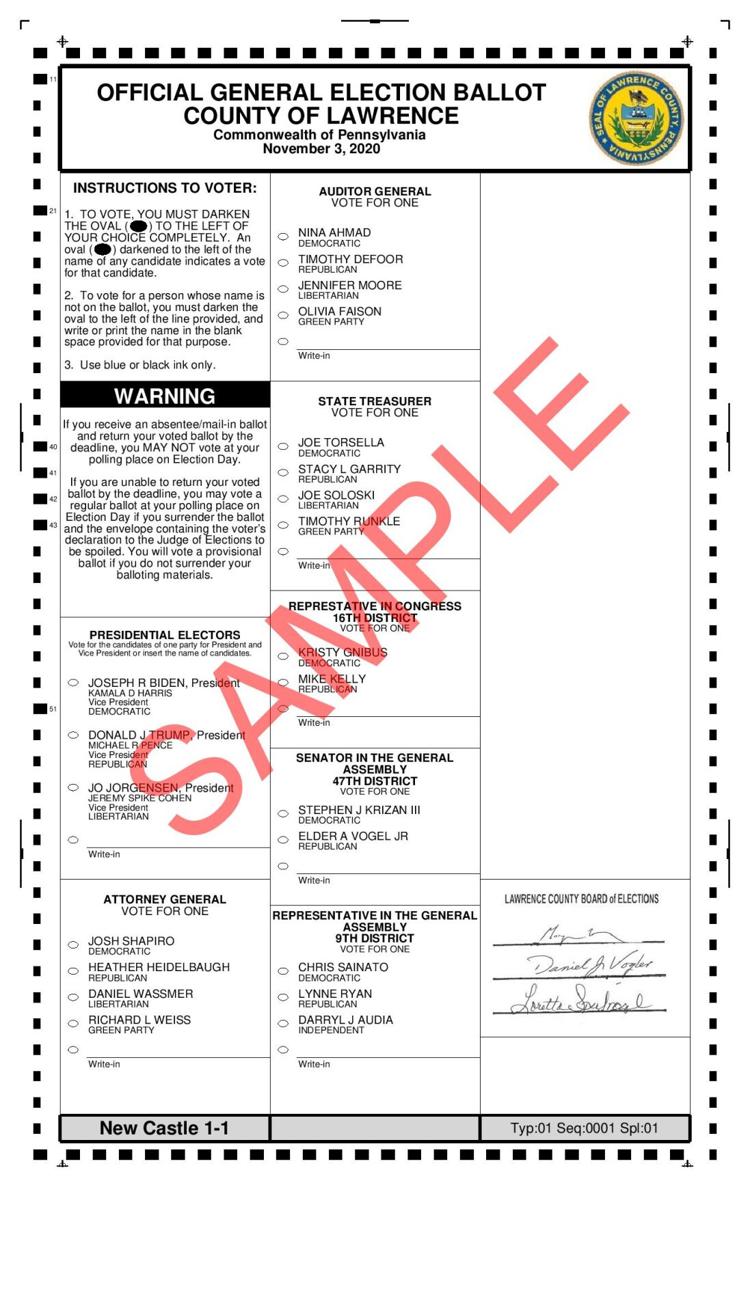 ---
10th Legislative District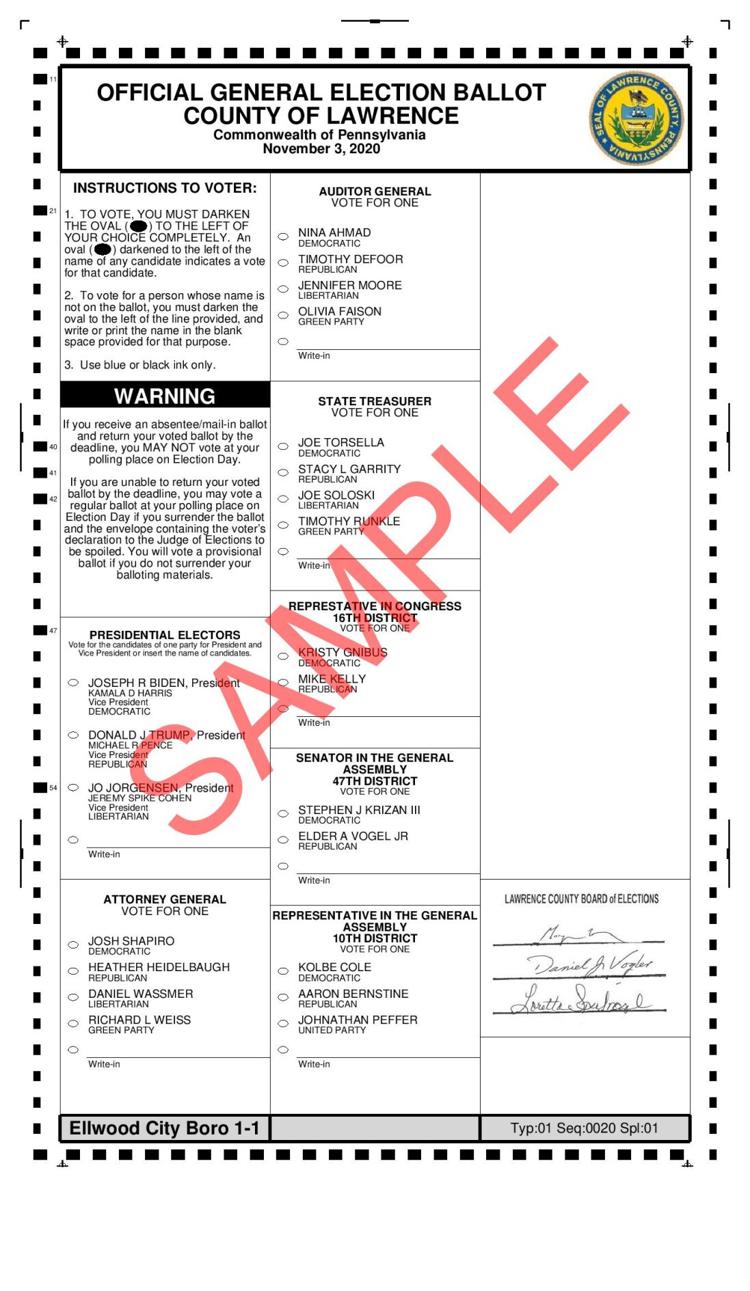 ---
Bessemer