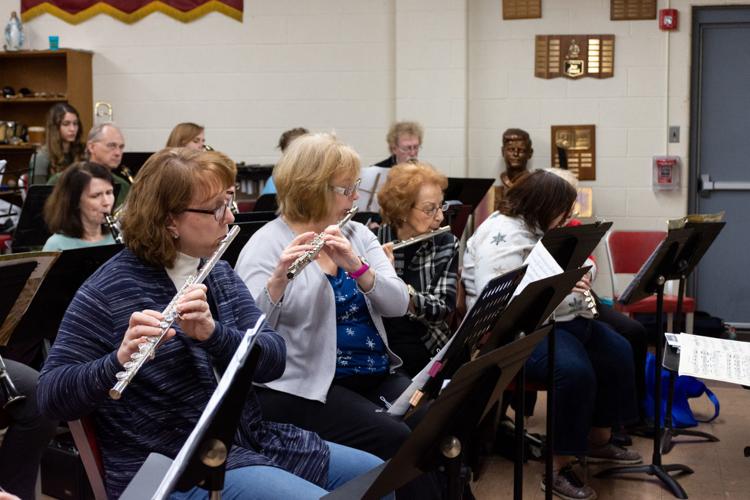 HERMITAGE – For Rich Joseph, the Buhl Community Band has meant a second chance at making music.
Joseph, a Hermitage resident, plays the euphonium, which is similar to a tuba but has a lower sound. In his first musical career, he performed for 24 years, but walked away for 27 years — longer than some of his current bandmates have been alive.
That earlier stint included eight years playing for Menagerie, a group of some local renown. The band held a reunion in 2001.
Returning to music was like rediscovering an old friend.
"With the reunion, I thought I might as well play again,'' Joseph said. He joined the Buhl Community Band and also performs with other local bands.
Joseph and his fellow performers in the Buhl Community Band will perform Dec. 4 in the group's annual holiday concert at the Avalon in Buhl Park.
The 40-member Buhl Community Band prepared for the show Monday at Kennedy Catholic High School. Judy Mindicino, the band's conductor, was leading the way, just as she will next week.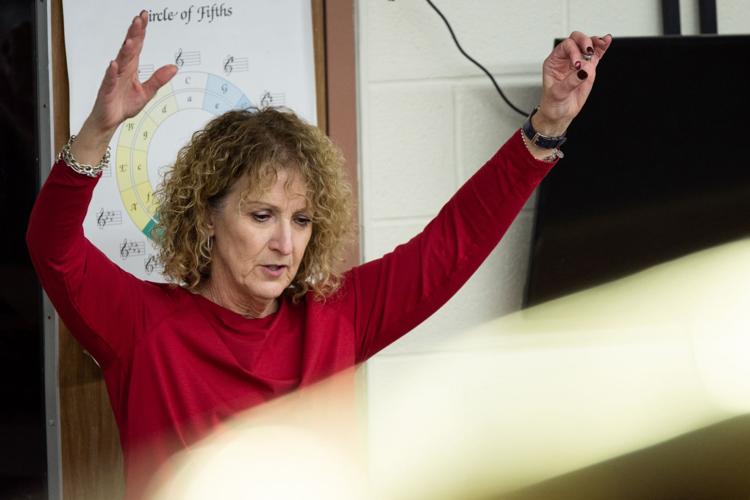 Mindicino and the late Fred Boles, former band director of Sharon High School, created the band almost 15 years ago. The band plays at various venues every year such as at Buhl Park and the Hermitage Arts Festival.
"We needed a place for local musicians,'' Mindicino said. "There was a void. We didn't have any place for Shenango Valley musicians to play.''
A flute player, Mindicino graduated from Youngstown State University with a bachelor's degree in music education. She taught music at Kennedy Catholic and played with multiple bands.
She said the ensemble has attracted musicians of all ages.
"We've got all ages from 13 to over 80,'' she said.
Farrell native Carl Bobby is among the group's senior musicians.
"I began playing the trumpet in school, and that's been something like more than 60 years,'' Bobby said.
After entering the military he gave up music but picked it up again eight years later. And he's glad he did — Bobby plays with the Buhl Community Band and two other groups.
"I love music for the gratification of playing music, Bobby said. "It's just a lot of fun.''
But he acknowledged that one part of music is less than fun.
"I like playing rather than practicing,'' Bobby said with a laugh.
The band features many talented musicians, Mindicino said. When the band members get together, it means more than just great music.
"It's about the community – that's the important part,'' she said.