On a sunny August day, Emma Smith sat on the paved driveway of her family's Neshannock Township home, drawing pictures with pastel chalk.
Motivated by what her twin brother, Owen, and older sister, Mia, were doing, Emma excitedly chased them to the backyard swings, then back to the driveway where all three siblings dipped wands into tubes filled with liquid bubble soap and waved them, laughing and watching the floating iridescent bubbles pop, then disappear.
It was a new kind of normal for Emma, whose first four years of life have been a struggle. Diagnosed at birth with a hereditary liver disease, she underwent a liver transplant seven months ago, on March 17, after a live donor emerged to potentially save her life.
The selfless gesture by her father's former Westminster College coworker has given Emma the chance for a fairly normal childhood.
Landis Erwin, who worked with Pat Smith for only a year and a half at Westminster College, moved on to a job in Pittsburgh. When she saw Pat's Facebook post with a plea for a donor for Emma, her heart went out to the Smith family.
THE DIAGNOSIS
Two years after Pat and Brittany Smith's daughter, Mia, 6, was born, Emma and Owen entered the world on Oct. 4, 2016. Because Brittany went into labor with the twins six weeks early, she delivered them at UPMC-Magee-Womens Hospital in Pittsburgh. The couple had just bought their home in the Neshannock Trails development.
Four days after the births, a newborn screening was performed on each twin through a prick of the foot. Emma's results returned unusually fast, because something was detected in her test, Brittany said. McGee couldn't identify the problem, so Emma was transferred to UPMC Children's Hospital across town. She was diagnosed with methylmalonic acidemia, a rare genetic disorder more commonly known as MMA.
Pat Smith pointed out that Pennsylvania's newborn screening is thorough, and testing for MMA was added only a few years ago. That is how lucky they were that the doctors determined her problem so quickly.
"You don't even realize how that little prick of her foot realistically saved Emma's life, and a lot of complications from it," her father said.
"We had babies in two hospitals and a 2-year-old at home," Brittany said. At Children's, Emma's parents received the grim news the night before Mia's birthday, that sometime in Emma's early childhood, she would need a liver transplant after she was a year old.
"Her body was missing genes that digest certain amino acids that break down protein," her mother explained. The condition causes a methylmalonic acid buildup, and the condition can be fatal if not treated.
Brittany noted that Children's is nationally known for its metabolic genetic department, and her doctor is top in his field. Emma's first 22 days of life were in Children's Hospital. Once at home, her parents closely monitored her protein intake, which she needs to grow or her body would break down its muscle. She had to eat every three hours.
"Whenever she would get a cold, we'd end up at the hospital," Brittany said, because if her appetite waned. "She couldn't go without eating or she would need an IV."
This went on for nearly three years. Then last fall, Emma's condition deteriorated, and she was hospitalized every month, from October through February. The Smiths had reviewed the transplant information when Emma was a year old, "but she was doing so well that we just kind of sat on it," Brittany said. While she was hospitalized in November, they realized the time was coming to plan for the surgery before Emma started kindergarten.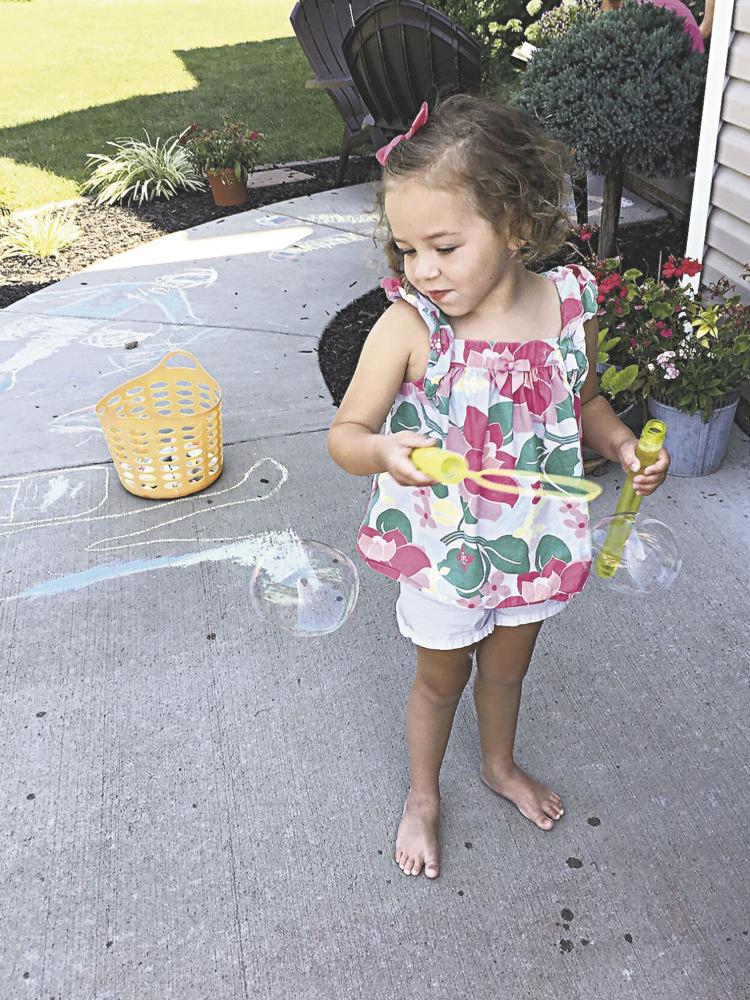 ALONG CAME A DONOR
There are two options for liver transplants, her mother explained. One is to use the organ from a deceased donor, but one never knows when the call with a match will come. The other option is to explore a living donor, from whom a section of liver can be removed and it will regenerate.
Although a family member can be a donor, Pat and Brittany learned that they both carried the gene for Emma's disorder.
"It's unusual that we both carry it, because one in 80,000 people have it," Brittany explained. Other family members were eliminated, too, because they didn't have the right blood type. The Smiths put out the appeal on Facebook to anyone interested in being tested as a potential live donor.
Two months later, the transplant center called to inform them that there was, indeed, a live liver donor for Emma. The hospital wouldn't divulge the person's identity until the parents sent an email asking to meet her "and thank her for this gift," Brittany said.
Pat and Brittany are both Westminster College alumni, and Pat returned to work there in 2016 as the assistant swimming coach, six years after they were married. Pat had met Landis at Westminster, where she worked as a major gift officer in its development department. She later moved on to a job in Pittsburgh. They didn't know each other well, but had become Facebook friends. Pat's post around Christmastime caught her eye — the Smiths' child needed a transplant, and the parents were asking for people to be tested as possible living donors.
"I breezed past it, then it kind of ate at me for a few days, and I decided there was no harm in at least trying," Landis said. She stepped up and joined the line of names to be tested, thinking the chance was slim she would be a match.
"There's a lot, in addition to blood type, such as family history, and health concerns, that go into matching a person," she explained. "When you have a chance to help someone in this capacity, the last thing you want to be told is that you can't do it."
When she got the call at work, her tears flowed from pure excitement, she said. Before Landis, 30, was even tested, she had to lose weight and reduce her body mass index. She quit any medicines and vitamins she was taking, and by choice, before Christmas, she stopped drinking alcohol.
"You want to be as clean as you can," she said. She was tested about six weeks before the surgery, after others in line were not a match or had taken themselves off the list.
"I stayed on a clean diet and continued to just take care of myself mentally and physically," she said. "I wanted to provide the healthiest organ I could."
Landis said she has always wanted to be a living donor. She's been on the bone marrow registry since she was 18, and she had told her parents she wanted to do something impactful for her 30th birthday.
"I feel like I was finally called to take a chance," she said.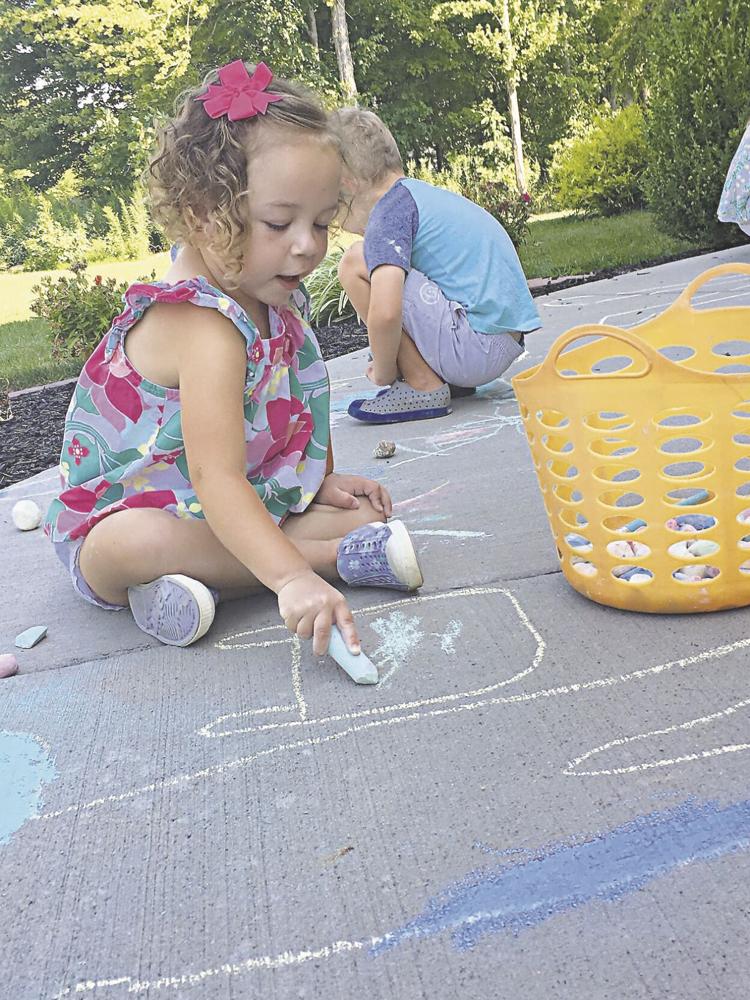 THE OPERATIONS
The March 17 surgery took place just as COVID-19 restrictions were going into place.
Landis was at UPMC Montefiore Hospital by 5 a.m. that day. She was told that COVID-19 was the biggest risk, but her parents were allowed to see her, one at a time, before the operation. They stayed for the duration. The transplant team "was amazing," Landis said. "They made me feel entirely confident and calm the entire process."
The procedure on each patient involved an incision through the abdominal wall. The surgeons removed 25 percent of Erwin's liver, which would regenerate. She was in the transplant Intensive Care Unit that evening, then was moved to the transplant floor to recover for the rest of her stay.
Emma, meanwhile, was in UPMC Children's Hospital. The process involved performing Erwin's surgery, preparing Emma to receive the liver at Children's, then transporting the liver to Children's operating room.
Dr. George Mazariegos, chief of pediatric transplantation at Children's who was integral on Emma's transplant team, explained that the adult live donor team and the pediatric transplant team are well coordinated, working almost concurrently in two different hospitals. The adult team begins the donor operation while the other team begins the child's operation. A team member transports the liver by ambulance to Children's.
"Typically, it's 50 minutes to get here, and the new liver is sewn in and fused within two hours, which is very short," he said.
The recovery for a transplant recipient is from 10 days to 3 months. The benefits of having a living organ donation is the ability to plan an elective transplant when everything can be optimal — both her and the donor's conditions, Mazariegos said. "There is an improved survival advantage overall with the living donation."
He said the desired age of a living donor is an adult between 18 and 50. In the aftermath, for Landis, there was pain and a lengthy recovery, with the standard aftercare that follows a major surgical procedure, she said. She stayed with her parents in Hermitage for a couple of months during the healing process.
Landis learned it takes about 90 days for the donor's liver to regenerate, "so both of us should have a full liver by now," she said.
"Throughout this process you lose your gall bladder and adjust to new eating habits," she explained, adding, "I'm getting stronger every day."
Mazariegos pointed out that Children's Hospital has expertise in Emma's complex condition. MMA is not a common reason for a transplant. It's a metabolic condition where the enzyme in a certain pathway is missing and the liver itself looks normal, he explained. It has a lot of challenges, but a transplant has come to be one of the successful therapies for it.
Mazariegos has been in Pittsburgh for 30 years, and at Children's Hospital since 1998. He served a fellowship at UPMC in 1991 and started in 1994 in adult transplant before moving to the pediatric transplant program in the late 1990s. He has been involved in more than 1,000 transplants, noting UPMC is the largest system in the country for all organ transplants. While his focus is on liver, his colleagues also perform kidney, heart and lung transplants, he said.
According to information provided by UPMC, only 5 percent of all organ transplants in the United States are from living donors, while 60 percent are living donors at UPMC.
Mazariegos sees Emma's prognosis as excellent. While the transplant does not remove all of the disease, it gives more predictable response to stresses and enables her metabolical control to be better. She will always have healthy MMA levels now, so it will be a matter of keeping the liver healthy, he said.
Brittany said Emma is still protein-restricted, and they have to continue to monitor her protein intake.
"She has done remarkably well," her mother said. "She bounced back and she's amazing how she's going through it. She walks in for her lab tests now with no tears."
Emma and Owen recently celebrated their 5th birthdays, and Emma went to the doctor for her six-month checkup.
"Her doctors are very pleased with her status," Brittany said. "Now it's just the maintaining."
Emma and Owen don't go to pre-school, and Mia is being virtually schooled from Neshannock because of their potential exposure to coronavirus and other diseases.
"We knew this year would be tough," Pat said. "Luckily we don't live that far from Children's, but now it doesn't seem as dire."
GRATITUDE
The Smiths' gratitude to Landis is immeasurable.
"I'm still in awe of her for wanting to go through this to give Emma a chance at life," Pat said. "What's really gotten us through all of this is that we really believe she is a miracle, and that it's God's plan for her," Brittany said of Emma. "We are thankful to Landis and that so many things have worked out along the way."
Six months after the transplant, Emma and Landis met face to face last month at the Smith's house, with hugs, smiles and coloring books, and Landis gave Emma a keepsake starfish necklace, representative of the resilient sea creatures that can lose parts and regenerate them. Her mother said Emma wears the necklace all the time and tells everyone it's her special gift from Landis.
But that wasn't the biggest gift. She and Pat explained to Emma that she got a new liver and that it came from Landis.
"I don't know what she completely understood," Brittany said, "But she knows that Landis has a scar on her belly that matches her scar.
"It was really special to see her and Landis together and know she gave us this big gift," Brittany said.
Landis said she was overcome with built-up emotion upon meeting Emma.
"It was really nice to see her living her life," Landis said. "She is so joyful. It's all I could ask. She is literally the strongest kid I've ever met in my life."
Landis' own pain and discomfort were only temporary.
"I kept reminding myself that every ounce of what I was feeling was worth it," she said. "I would do this again in a heartbeat. By donating a liver or kidney, you could save someone's life."