It's a Sunday morning on Croton Avenue and the line of cars into the Ladies of the Dukes is overflowing. 
So many vehicles were waiting to get into the parking lot, the restaurant — at the request of New Castle police — stopped taking orders for an hour because traffic was being backed up onto the highway. That's just life at the Dukes, New Castle's Sunday-only restaurant and meeting place for lovers of pasta, meatballs and other Italian favorites.
Last Sunday, cook Graziano Lucchini was overseeing the cooking of 250 dozen ravioli, 2,000 meatballs and a couple hundred pounds of cavatelli.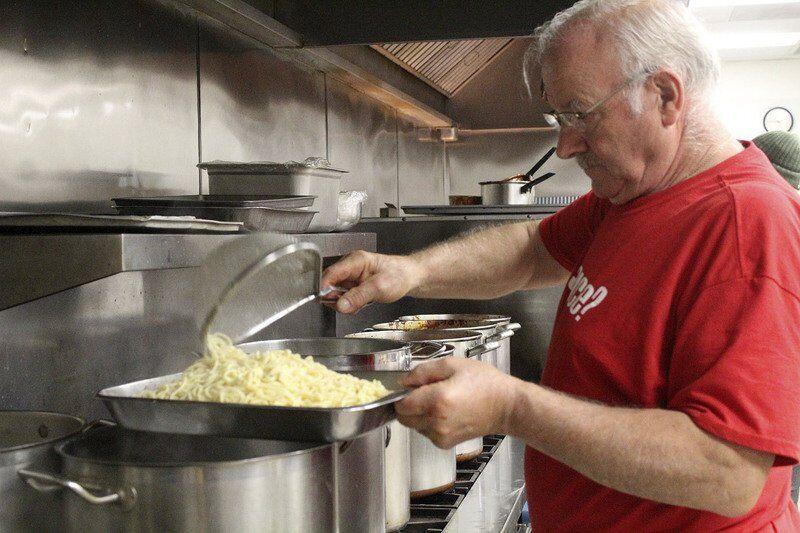 "We try to be prepared," manager Debbi Cameron said. "We just take it week by week and do the best we can. It's pretty much a guessing game at this point."
Guessing is a good way to put it. The restaurant hasn't opened its dining room since March when indoor dining was originally restricted in Pennsylvania due to COVID-19, and orders can fluctuate week to week. Not being open for dine-in service also means estimating blindly how many people will show up during the colder months.
"We're busy," Cameron said. "Money-wise, we're about half of where we were last year. I think the novelty of us only being open one day a week. (People say) 'Oh, it's Sunday, we'll try the Dukes.' We have a lot of our regular customers who still come in and help us out." 
Now, the orders roll in online as well as by phone for takeout and curbside pickup. Three employees are dedicated to running between the parking lot and takeout station inside taking orders and payments. Two employees take orders over the phone, as a second phone line was needed this year. 
"We have a lot of regulars who would come in every week who are still coming to the takeouts, so that's nice" Cameron said. "It took us a while to get situated, but we got situated with the curbside pickup. We have a good system now. It gets crowded, but people are patient."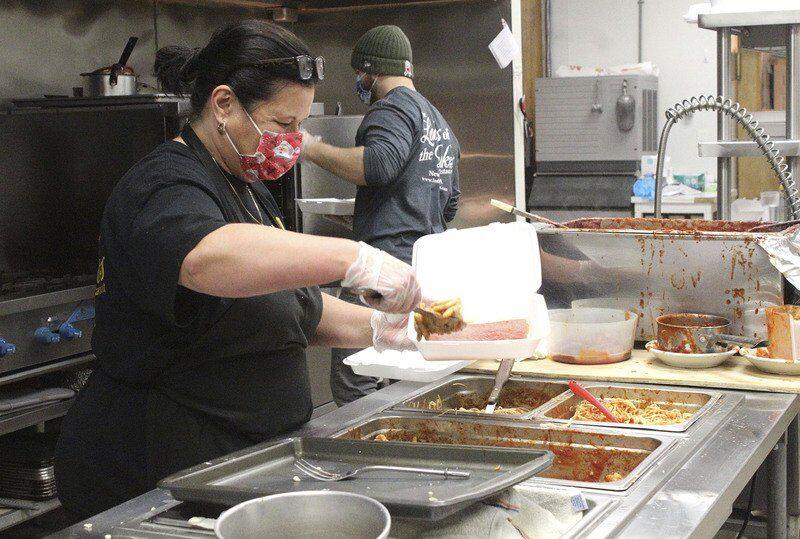 The struggles are ones shared by local restaurants across the country. In Pennsylvania, restaurants have been especially hard hit by ever-changing government restrictions. First came the shutdown of indoor dining before a county-by-county easing of restrictions to allow a greater number of indoor patrons. However, as virus cases increased during the fall, capacity restrictions returned. In fact, a dry-erase board at the entrance still advertises for the first day of spring.
The Ladies of the Dukes, established in 1960, continue in their 60th year following tradition of the original ladies.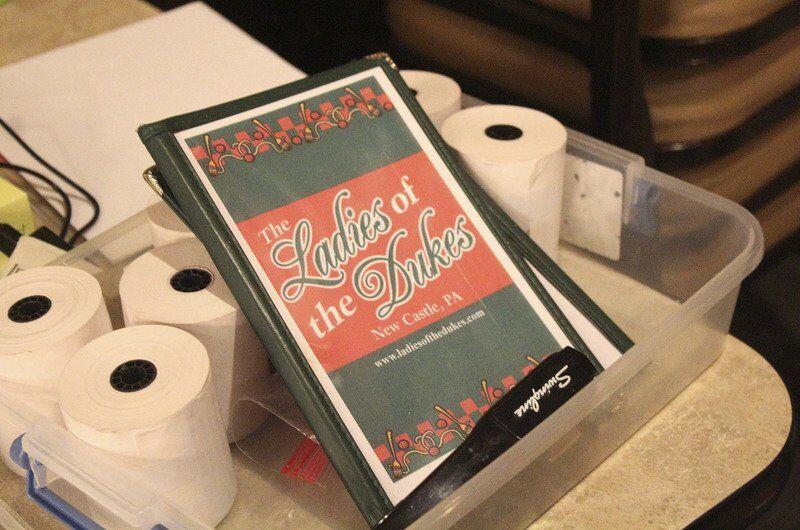 That means still only operating on Sundays, according to Cameron. Because of the pandemic, however, the large dining room where banquets would normally be held are now empty. Instead of being filled with people traveling from Pittsburgh, Butler, Ohio and the New Castle regulars, tables are stacked with takeout containers and boxes.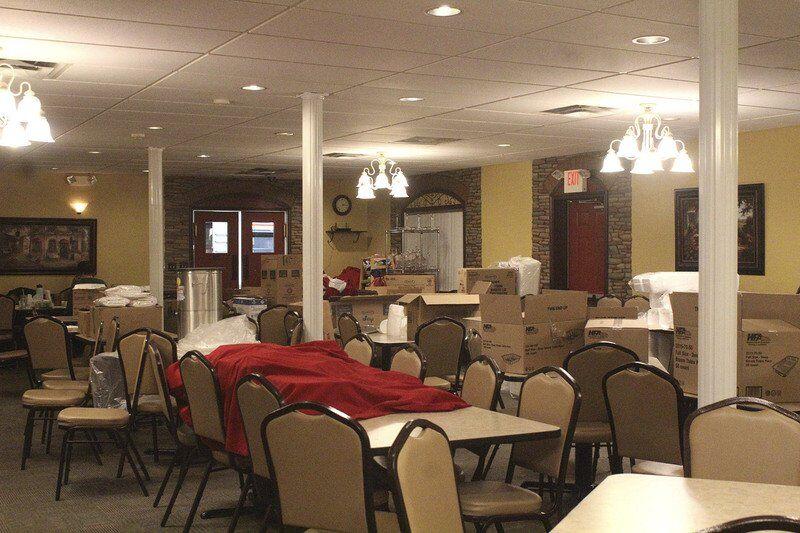 "We had quite a few (banquets) scheduled for this year," Cameron said.
"We haven't had any banquets at all since March. We'll see how next year goes." 
The restaurant is taking a few Sundays off for the holidays and reopens on Jan. 10 from 10 a.m. to 6 p.m.
"We'll see how it goes then," Cameron said. "In the winter time, people don't go out as much. I would imagine it would slow down, but we don't know one week to the next and that's kind of hard." 
Ladies of the Dukes still serving Italian favors on Sundays