The month of July 2019 was a shocking one in Lawrence County, as six people — four of them under 20 years old — died in five tragedies.
A year later, each of the three men charged in separate incidents that resulted in the deaths of a 19-year-old woman, a 17-year old boy and an 8-year-old boy is awaiting trial. A fourth incident, in which a 23-year-old Shenango Township man was fatally shot, remains unsolved. The fifth incident involved a mother killing her 12-year-old daughter and then herself.
The community grieved each loss, sympathizing and finding strength through balloon launches and prayers for those who lost their lives to violence or irresponsibility during that tumultuous month.
The first was the July 2, 2019, death of 19-year-old Alissa Jones, who had been hit by the driver of a tractor-trailer in front of her family's West Pittsburg home at 241 Center St., three days earlier. Jones was flown to St. Elizabeth Youngstown Hospital, where she died from her injuries.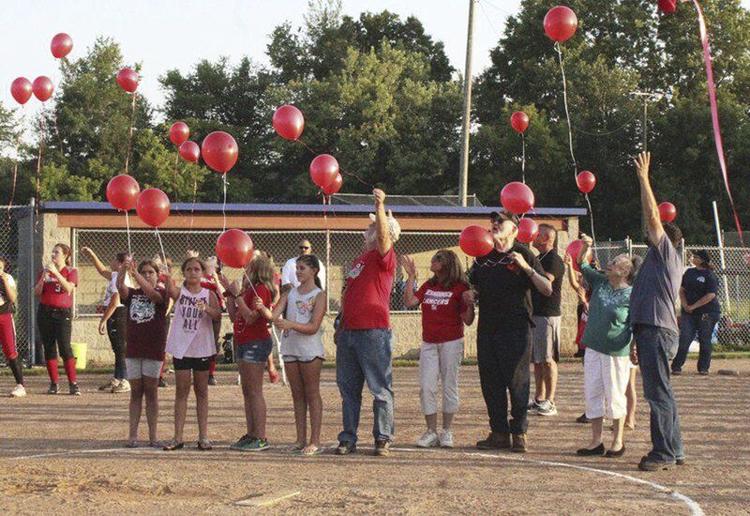 Following a seven-month investigation into the circumstances, the driver of the truck, Robert Hodge, 47, of North Beaver Township, ultimately was charged in Jones' death in February this year. According to police records, Hodge left the scene of the accident and at first did not admit to having driven the truck that injured and ultimately killed Jones. But with the help of a state police forensic accident team, the New Castle police located the truck that hit Jones and pieced together how the accident occurred and how the driver fled the scene.
Hodge of 215 Gilmore Road faces charges of accident involving a death, homicide by vehicle and involuntary manslaughter, in addition to charges of reckless driving, careless driving, providing false reports and driving with a hazardous brake system, plus seven counts of driving with unsafe equipment.
The prosecution of the case has been turned over to the state office of the Attorney General, and Hodge is awaiting trial. Meanwhile, he is free on a $100,000 unsecured bond.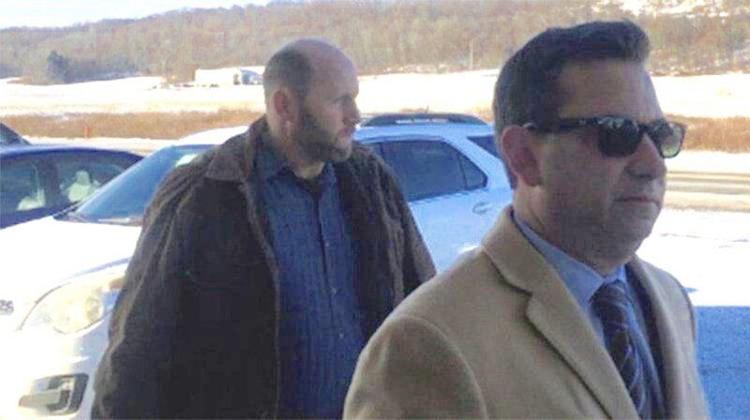 MURDER OF A CHILD
Less than a week after Jones' death, the county was rocked by the widespread news of the stabbing death of 8-year-old Mark 'Markie' Mason. His accused killer, 44-year-old Keith Lamont Burley Jr., is accused of stabbing the boy multiple times in the presence of the boy's 7-year-old brother and two other youths who were in the Union Township house where the killing occurred.
According to police reports, Burley had abducted the young Mason and his brother during a domestic dispute he had with their mother. He had driven them to the house of an acquaintance in Union Township, and after stabbing the child, he left the house before police arrived, the court papers say. Federal marshals found Burley the next day in Youngstown and he was arrested and extradited back to New Castle.
Burley is charged with criminal homicide, two counts of kidnapping and one count of simple assault. Charges against Burley of aggravated assault, recklessly endangering another person, terroristic threats and unlawful restraint were withdrawn at his preliminary hearing.
Lawrence County District Attorney Joshua Lamancusa explained that "in general, it is the policy of the district attorney's office to proceed with the most serious charges and to withdraw the charges that distract from the case, minimize the person's conduct or otherwise are redundant."
Lamancusa has filed a notice of aggravated circumstances with the Lawrence County Court of Common Pleas, intending to seek the death penalty against Burley. Those aggravating circumstances are that Burley had previously committed and had been convicted of murder, and that he is accused of killing a child. He additionally was committing a felony and someone died, Lamancusa said.
Burley, who had violated his previous parole, is lodged without bond in the state correctional institution in Greene County, awaiting trial in Mason's death.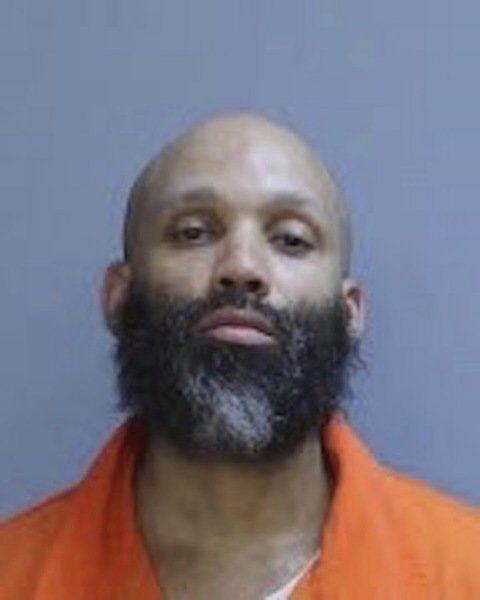 Burley had just been released on state parole a month earlier, convicted of other violent crimes including a previous homicide. He had served 20 years in a state penitentiary, which was the minimum number of years of his 20- to 40-year sentence for the robbery/shooting death of 36-year-old Randall Stewart on March 19, 1999, in the Halco Drive area. He had initially faced 90 different charges, including homicide and robbery, in that homicide, and he had pleaded guilty to one count each of third-degree murder and having a gun without a license.
Responding to that fact, state Rep. Aaron Bernstine has sponsored House Bill 1855, also known as "Markie's Law." The bill passed the state House in December and is awaiting a full Senate vote after being passed by that chamber's judiciary committee in June. The bill would provide reform to the parole process for inmates who are violent while incarcerated or attempt to escape, smuggle contraband or intimidate witnesses.
TWO DEATHS IN NESHANNOCK
There will be no trial for two deaths that resulted from a murder and suicide in Neshannock Township on the morning of July 11 last year.
Just three days after Mason was stabbed to death, 48-year-old Melanie Keller shot her 12-year-old daughter, Jazmyn Keller, in the head at their home at 2939 Old Plank Road. Keller then apparently started a fire in their home before fatally shooting herself, the Neshannock police reported. The house burned to the ground.
Police chief John Rand said the state police fire marshal determined that the mother had set fires in multiple places in the house on the first floor, then she went upstairs and shot herself. Jazmyn's body was found in a converted garage that was Melanie's office, he said. Police determined that the mother and daughter already were dead when the fire spread.
Rand in an earlier report said Melanie had purchased a handgun and ammunition shortly before the incident, and a semiautomatic pistol was recovered from the rubble that morning.
SHENANGO TOWNSHIP SHOOTING
The carnage continued elsewhere after that. On July 17, state police were called to the scene of a homicide at a house at 27 Bryson Mill Road in Shenango Township, where 23-year-old Brian Robert Eisenhuth was found shot to death and his friend was injured by gunfire.
That case remains unsolved, and PA CrimeStoppers is offering a $2,000 reward for information leading the arrest and conviction of a suspect.
Trooper Stephen Rodgers, the lead investigator in the case, said recently, "We have no leads at all."
State police say they are coming up empty with clues as to who shot and killed Eisenhuth.
Investigators have been working on the case for the past 12 months, but it remains unsolved. They are asking for the public's help in offering tips from anyone who may know anything about what happened around 1 a.m. that day at a mobile home on 27 Bryson Mill Road. The police found Eisenhuth dead from a single gunshot wound to the chest. His friend, Ronald L. Lantz Jr., 25, also was hit by the gunfire and suffered non-life-threatening injuries, according to past police reports. A third man in the house was not injured.
A police report to CrimeStoppers, made public last year, said the investigation revealed that Eisenhuth had been involved in marijuana trafficking, and that a burglary had occurred at the mobile home between 10 and 11 p.m. July 16 after Eisenhuth and Lantz had gone to a convenience store.
The intruders forced their way into the house and stole money, Eisenhuth's semiautomatic pistol and marijuana, the police reported. The police learned that unknown suspects approached the house on foot a few hours later while Eisenhuth, Lantz and another 24-year-old man had returned there, and fired multiple shots into the house, killing Eisenhuth and injuring Lantz. Lantz returned fire with a semiautomatic handgun and the intruders left the area, the police reported.
Rodgers said Eisenhuth died from a penetrating gunshot wound from a medium-caliber bullet.
Anyone with more information about the shooting is asked to contact Rodgers at the state police at (724) 598-2211, or call the Pennsylvania Crime Stoppers toll-free at (800) 4PA-TIPS (8477). Tips also may be left on Pennsylvania Crime Stoppers website, or on its Facebook page.
PIZZA SHOP KILLING.
Two days after Eisenhuth and Lantz were shot, yet another act of violence claimed the life of a teen.
On July 19, 42-year-old Michael J. D'Biagio drove from his Beaver Falls home to Scustie's Pizza at 1101 Highland Avenue in New Castle with a gun, according to New Castle police.
He wasn't there to get a pizza.
According to an account filed by the police, he was there to shoot his daughter's boyfriend, and he fired the weapon five or six times at 17-year-old Darren Scott Jevcak, killing him at 5:45 p.m. in the pizza shop parking lot.
When Jevcak fell after the first shot, D'Biagio walked over to him and shot him again, according to a criminal complaint filed in court.
Police reported that his motive, which they learned from interviewing D'Biagio, was that Jevcak "got his daughter on drugs and coke."
D'Biagio is charged with criminal homicide and aggravated assault, and remains in the Lawrence County jail without bond, awaiting trial.
Lamancusa said he is not allowed to discuss the parameters of the case, because D'Biagio's Pittsburgh defense attorney, Wendy L. Williams, successfully sought in court to have a gag order placed on the police, attorneys and others who have any connection with the case.
Meanwhile, because of COVID-19, the Lawrence County Court of Common Pleas has suspended all jury trials, at least until July 31. Jury trials are expected to resume in August.