Mount Jackson's Cub Scout pack was nearing extinction, but a group of eager women, including two moms, have thrown it a life raft.
Now there's a new pack in town, salvaged from the one in decline that is the oldest pack in Lawrence County.
A group of women with sons in the Mohawk Area have taken it over, renamed it the Mohawk Cub Scout Pack 720, and are breathing new life into it.
Jessica Jones, the new scout leader, said the idea came about while she was attending a scouting event in Edinburg and learned that the Mount Jackson pack was about to dissolve from lack of membership. She had been affiliated with a Union scout pack with her son, and after some discussion with her neighbor, Brianna Dale, who also has a scout-age son, they decided to keep the pack from sinking and revived it.
They are welcoming any boys who wants to join, and they don't have to be from the Mohawk area.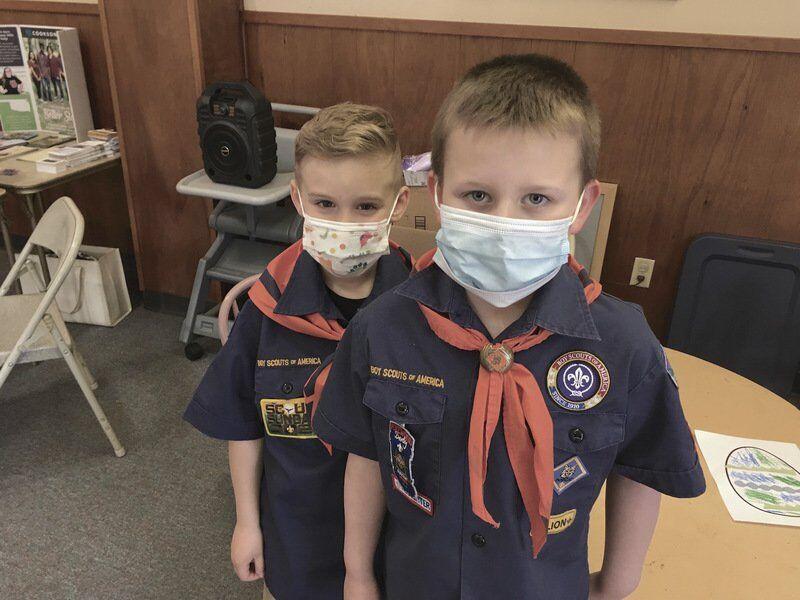 "This literally all just happened within a month's time," Jones said, marveling at the interest she and her friends inspired. We needed a minimum of five boys to join," she said. She and Dale already have two. 
They also needed three adult leaders. District Judge Jennifer L. Nicholson, who lives in the Mohawk area, has stepped up as the overseer and startup person. Joanne Mellott also stepped forward as a member of the North Beaver Civic Club, which has agreed to charter the pack. Jones, herself, will be the Cubmaster and Dale will be assistant scoutmaster. 
They called an introductory sign-up event Tuesday last week and to date, they have recruited close to 14 boys to join. Another meeting is planned for 6 p.m. Wednesday in the basement of Edinburg Christian Church. 
They will meet at 6 p.m. every Wednesday, according to Jones.
Jones took it upon herself to approach area businesses, selling them boxes of candy bars and beef sticks the they can resell to recoup their expenses. The profits go to the scouting group for seed money to get the club up and running, she said.
"I sold 15 cases last week, which allowed me to have the meeting Tuesday and pay for the startup costs and rechartering," Jones said. "I was literally blown away by the community's standing behind these boys and helping them to become a pack. Without these businesses, this would not be possible."
The three women — Jones, Dale and Nicholson — also gathered before their first meeting to make special commemorative troop T-shirts for all of the boys who showed up with their parents the first night.
Nine Mohawk area boys, with their parents, attended the pack's the inaugural meeting in the Edinburg church basement.
Boys eligible for membership must be in the age group of kindergarten through fifth grade.
Anyone entering kindergarten next fall can join the pack before that, on June 1, Jones pointed out. 
The pack breaks down into den levels of kindergarten, which are the lion cubs; first grade, tiger cubs; second grade, wolf cubs; third grade, bear cubs; fourth grade, Webelos, and fifth grade, Arrow of Light.
The dens meet independently of each other once a week for three weeks out of each month, and the fourth week they meet collectively as a pack.
Jones already has a host of activities and programs planned for the group. A community service event will be for the scouts to plant flowers at grave site for Memorial Day. There also will be roadside cleanups, and the church has asked the scouts to support its aluminum can recycling collection. 
The scouts will be able to work on a Messenger of Peace badge to help several agencies build a can collection unit to put in the community for revenue for the Edinburg church, Jones explained, adding, "the church has been amazing and accommodating to the scouts."
Other activities planned for this year will include a countywide bicycle safety event in cooperation with Walmart; a lockdown at Carnegie Science Center, baseball  games and "lots and lots of camping."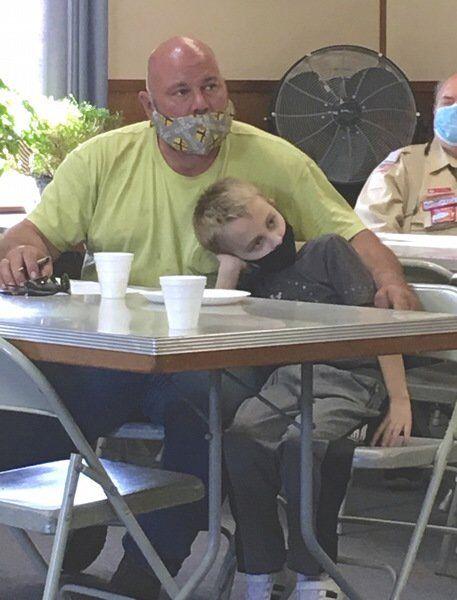 "If you ask any kid what it means to be a Cub Scout, they'll tell you camping," Jones said. "They  learn a lot of skills with that, too."
She noted that members will have to have swimming certification from the YM-YWCA in order to go to the camping events, for safety reasons.
She hopes that next year the Scouts will be able to compete in a scouts-sponsored Pinewood Derby.
Jones emphasized that the new  pack will welcome members from anywhere, countywide, and even from Ohio.
It is one of five Cub Scout packs existing in Lawrence County, alongside Neshannock, Shenango, Union and New Wilmington, Jones said.
Nicholson pointed out that Pack 720 was originally chartered in 1949 and is the oldest Cub Scout pack in the county, adding that was one reason she didn't want to see it dissolve.
Jones explained that because there was never any lapse when the Mount Jackson one was disbanding, it still is the same original organization. 
"It would have gone under if we hadn't stepped in," she said.
A couple of parents who attended the first meeting have expressed an interesting being leaders or helping with the pack, Jones said.
She noted that all leaders and adults interacting with the children must pass a Pennsylvania criminal background check, a state child abuse clearance, be fingerprinted and complete the Boy Scouts of America youth protection training.
There are some small costs associated with being a scout, but Jones has fundraisers set up through candy and beef stick sales to help them offset their dues.
Annual dues  are $66 but depending on the month they join this year, the dues amount  is prorated per month from Jan. 1.
The charter organization is buying the books and neckerchiefs for the scouts, but the parents will be responsible for buying their formal scout shirts, which if purchased brand new are about $40.
"I tell parents to go on eBay, Craig's List or Facebook Marketplace to buy them for less," she said. "It's easy to do if you're looking to buy used ones, because the kids grow out of them so fast."
Nicholson, who doesn't have any boys of her own, said she undertook the organizing job to help out the other mothers and do something good for the boys.
"We're excited to see what happens," she said.
Anyone whose sons are interested in joining the scout pack can call Jones at (724) 944-6848 or send an email to bsacubpack720@gmail.com. They also can attend Wednesday's meeting at the Edinburg church.
Group of women reviving Cub Scout pack