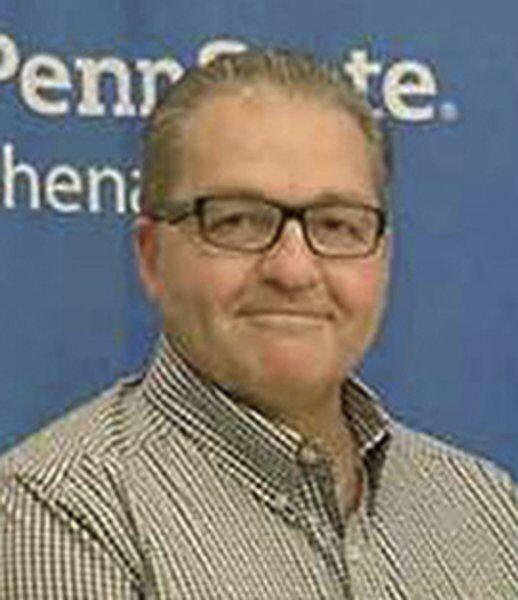 On a day when the second anniversary of the nation's deadliest attack on Jews in U.S. history was being observed, representatives of New Castle's last, and now defunct, synagogue reached out to their community.
It was Oct. 27, 2018, when a gunman shot and killed 11 congregants and wounded six others at Pittsburgh's Tree of Life synagogue.
Less than a year earlier, New Castle's Temple Hadar Israel had closed its doors, but not without making plans for a lasting footprint. For the third year since its demise, the former synagogue has tapped into a legacy endowment fund it formed in its final days and blessed four organizations with gifts of $5,000 each.
This year's recipients are the Crisis Shelter of Lawrence County, the Jewish Cemetery and Burial Association of Greater Pittsburgh (which oversees Lawrence County's two Jewish cemeteries), the Youngstown Area Jewish Federation and the Jewish Community Legacy Project.
The endowment fund is administered by the Jewish Federation of Greater Pittsburgh, which receives recommendations from a local six-member board.
"Temple Hadar Israel remains committed to helping others on an annual basis throughout New Castle and beyond," board president Samuel Bernstine said. "This is our third consecutive year of annual gifts totaling $20,000 a year ... for a grand total donation of $60,000. Twelve separate donations at $5,000 a donation."
Crisis Shelter Executive Director Debbie Hennon said that the two previous gifts it has received from the synagogue helped replace a playground at the shelter that had fallen into disrepair. This year, the shelter is looking to make other repairs around its 20-year-old West State Street facility. These include a new roof, furnace, air conditioning, hot water tank replacements, doorway improvements, remodeled bathrooms and new carpet.
"All are normal wear and tear items that are unable to be purchased through our federal and state funds," Hennon said in an email.
Bernstine noted that Temple Hadar Israel established a second endowment fund to care for the county's Jewish cemeteries, but noted that there also is a special section of Oak Park Cemetery that has about 35 Jewish graves.
"We, as a responsible Jewish organization, would never neglect the Jewish grave sites at Oak Park Cemetery if something problematic were to occur … and we currently have no financial responsibility to Oak Park Cemetery."
The Youngstown Area Jewish Federation, Bernstine said, will add $500 to Temple Hadar Israel's $5,000.
By making a gift to the foundation, "our gift will send ripple effects across the entire globe," Bernstine said. "Our donation will impact locally, regionally, nationally and, yes, even internationally as well.
"Our gift will help support 20-plus agencies and impact tens of thousands of lives locally, in Israel and 70 countries around the globe."
The Georgia-based Jewish Community Legacy project is a nonprofit that works with small Jewish communities in rural areas facing issues such as those that led to the closing of Temple Hadar Israel.
"This donation will continue to help other synagogues and temples like we were helped by the JCLP from a local, regional and national perspective," Bernstine said.