1907: Construction begins on a St. Vitus Church building at the corner of Maitland and South…
It's never easy to say goodbye — especially when that farewell ends a 113-year relationship.
Nevertheless, the group Friends of Catholic Education is going to give it a try. It is organizing an Aug. 7 Mass and reception to officially close the book on St. Vitus School/Holy Spirit Academy, which began in 1908 and sent students home for the final time in June.
Holy Spirit Academy — the name St. Vitus School took on just last year in the wake of a seven-parish merger that formed Holy Spirit Parish — was Lawrence County's last Catholic school. A cross-diocesan partnership is enabling its students to receive financial support to attend St. John Paul II Elementary School in Hermitage.
"It has been a challenge, trying to gather that 113 years," said Liz Schreckengost, part of the Friends of Catholic Education leadership team that also includes Leanna Litrenta, Melanie Widelko and Jean Pascale, administrative facilitator for Holy Spirit Parish.
The group has its own Facebook page, and has been promoting the event there. Responses, Scheckengost said, have been "overwhelming."
"For example, I heard from a family whose grandfather was in the first St. Vitus School class back in 1929," she said. "There has been a wonderful mix of people who have gotten in touch and said, 'I played basketball there in the 1970s' or 'I was in the first ninth grade class to graduate.'
"There's just been this great mix of people who have come forward and shared memories or just said 'I want to be part of this,' going all the way back to the start of the school (the current building was erected in 1950 and enlarged in 1959)."
The celebration will kick off with a 4 p.m. Mass at St. Vitus Church, followed by a reception in the former school's Fabbri Hall. The theme is "Preserving and Passing on a Lifetime and Legacy of Memories."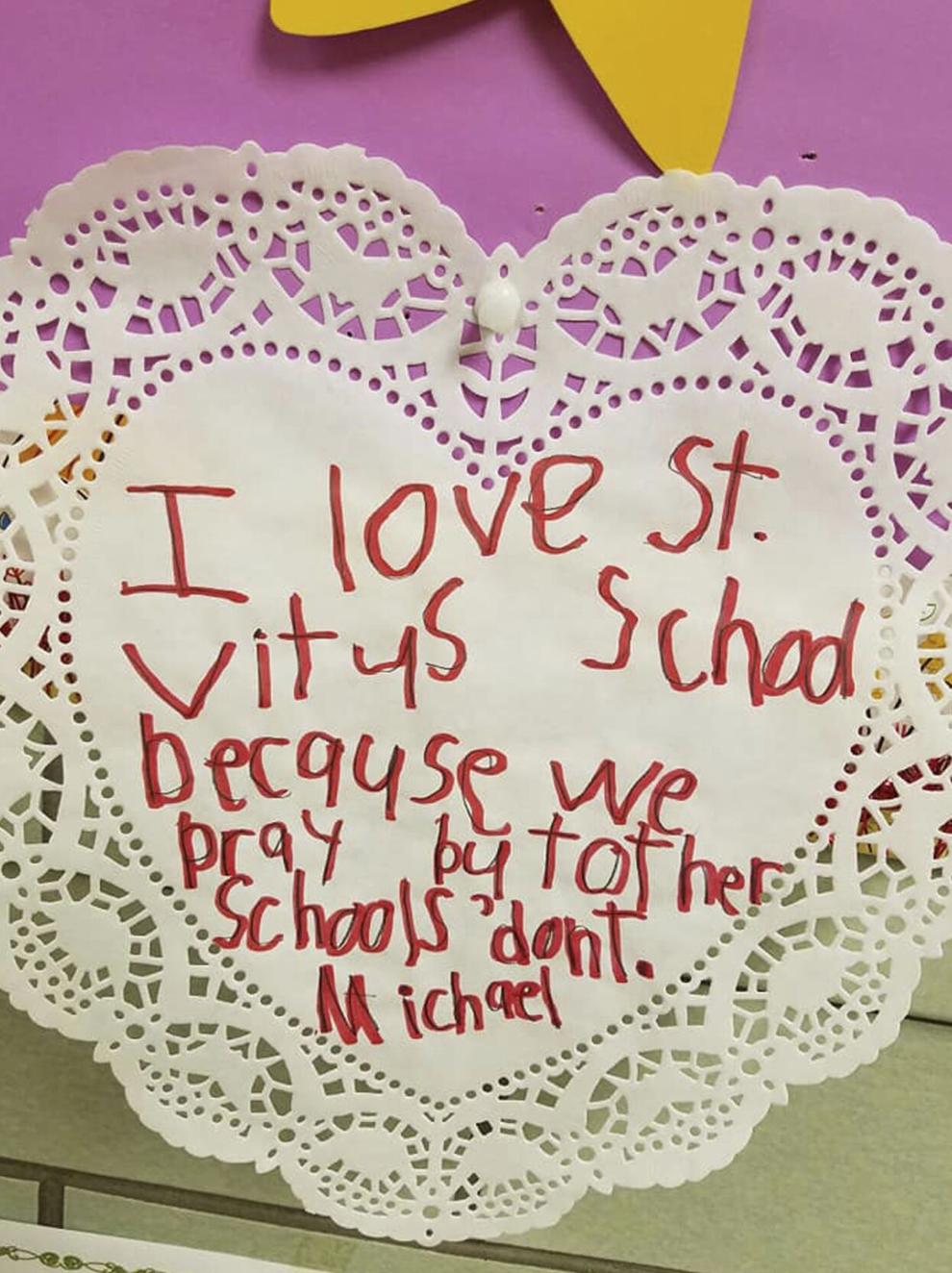 "It was important to us," Schreckengost said, "that we recognize that we are passing on what we learned at St. Vitus School and Holy Spirit Academy. We're passing on the light of Christ to others, so even though the building is closing, the spirit of what we learned from the people in that building will live on."
Though the focus is on passing on, there also will be plenty of looking back.
Memorabilia from the school's history will be on display, including a recently discovered, handwritten student register that Widelko believes could date back to the early 20th century. Organizers also are hoping to have visits from former St. Vitus Parish priests, and sisters from the Apostles of the Sacred Heart of Jesus, who taught at the school from 1937 to 2001.
For those who come hungry, there will be food choices culled from a list of meals traditionally served at the school, including cavatelli, meatballs, sausage and peppers and pizza.
Putting it all together are parents, former teachers, alumni and other friends of the school.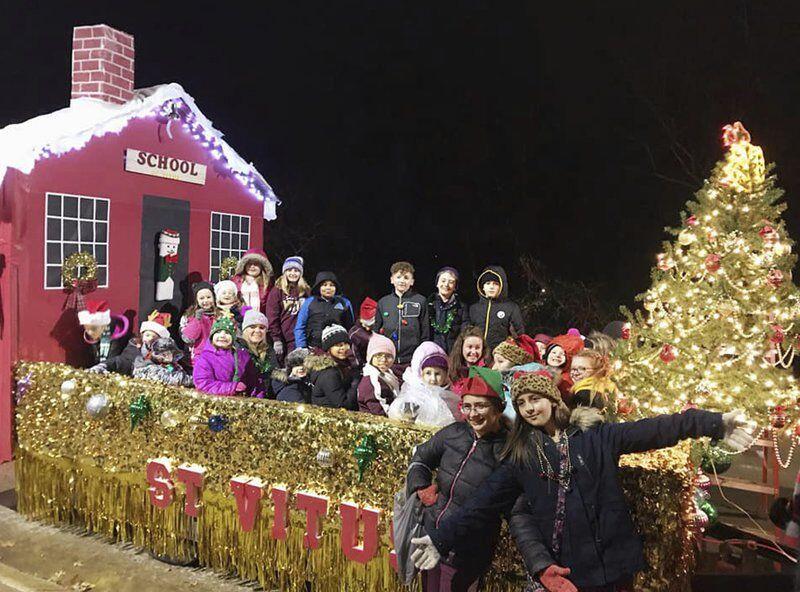 "It's been a wonderful experience working with all of those people because their passion and love for the school really comes through in their ideas and their hard work," said Litrenta, who attended the school as a youngster and who later served on its advisory committee. "St. Vitus School is really engraved on the hearts of its people. We really felt it is important to honor and celebrate those special memories.
"There will be a lot of emotion attached to the celebration, but I think it also sparks a great deal of pride and appreciation. It is my personal hope that folks will gather on August 7th in that spirit, because where we go from here, we really have St. Vitus School to thank."
For those who can't attend, both the Mass and the reception will be live streamed on YouTube on the Holy Spirit Parish of Lawrence County page at https://youtu.be/3RiUxcGONco.
Moreover, even though the school is now confined to the history books, Friends of Catholic Education is not about to close the door on parish students who are continuing their Catholic education elsewhere.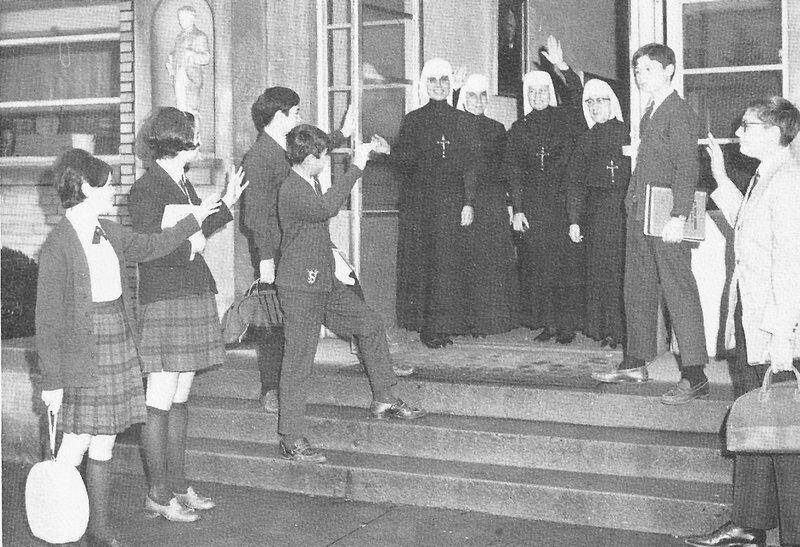 "It's part of what Friends of Catholic Education is about, is making sure that we honor all that time and the history here in Lawrence County while we're supporting the kids that are going elsewhere," Widelko said.
"We have plans for the future, maybe doing alumni events, reunions, things like that. "We hope to continue sharing through our Facebook what the children of our parish who are attending Catholic schools are up to. They'll still have plenty of pictures and videos and updates. So we're excited about that."