WEST MIDDLESEX — There's still a way to go in Dan McFall's path to recovery from COVID-19, but he's getting ready to celebrate the holidays with family at his country home — a far cry from the hospital stays that have consumed his year.
McFall's long battle with the virus began in January, when his wife, Cathy, caught COVID-19. Though Dan experienced symptoms, the doctors told him to not bother getting tested but just quarantine for 14 days.
However, Dan felt tired and fatigued even after the quarantine period despite multiple negative tests for COVID-19. Eventually he went to the emergency room in February and was transferred to UPMC Passavant, where a lung biopsy finally yielded a positive COVID result.
Dan's condition continued to deteriorate and medical staff placed him in a medically induced coma. He doesn't remember much, beyond dreams, from that time. The dreams usually involved animals, which Dan attributed to his family's farm when he was a child.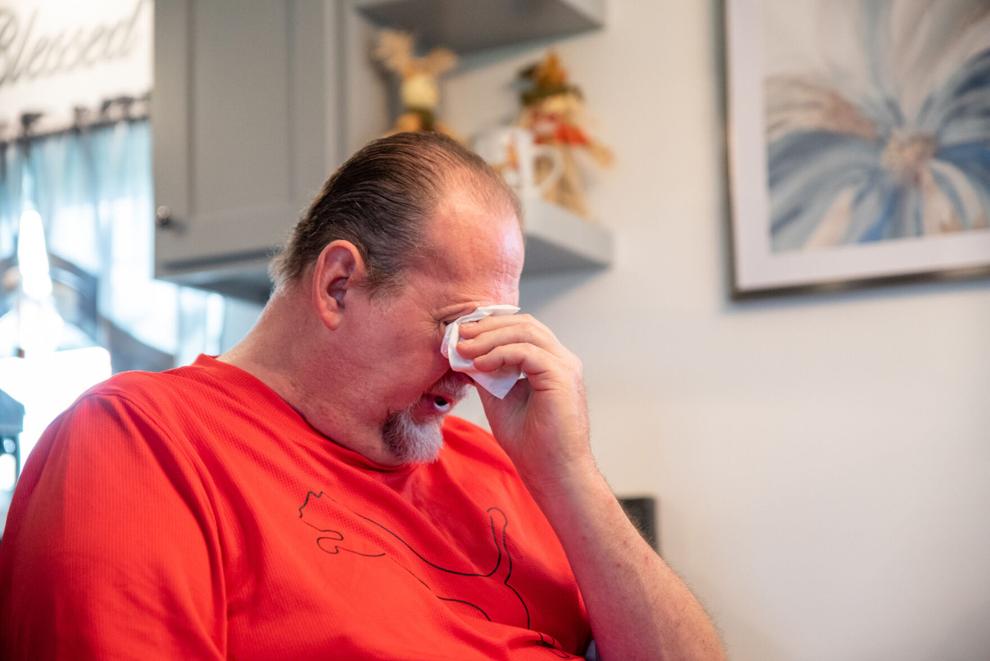 During the coma, on an all-liquid diet, he lost about 100 pounds.
"I had nurses tell me that usually when they put someone in a coma like that, it's usually only for a couple months. and I was in there for three or four," Dan said.
While Dan's family was a constant presence during his coma, Cathy said she received outpourings of support from relatives and their "church family" at West Middlesex Presbyterian Church throughout Dan's ordeal.
A few families sent cards almost every week, and Cathy's niece even organized a golf outing to support for the family.
"You don't realize how humbling it is until you're in that situation and to receive that kind of support," Cathy said.
Around the end of June, Dan showed signs of consciousness. He started responding to commands and followed his with eyes, Cathy said.
But he wasn't out of danger. Dan was diagnosed with COVID again in mid-June.
At the time, doctors were concerned that Dan may not successfully overcome a second bout of the virus after his lengthy time in a coma, but Cathy said the couple had their faith to give them hope.
"I told them, 'you don't know what kind of God I pray to,'" Cathy said.
Dan's condition improved though, and in July, they were transferred from Passavant to a long-term care treatment center that specialized in removing patients from tracheotomy treatment.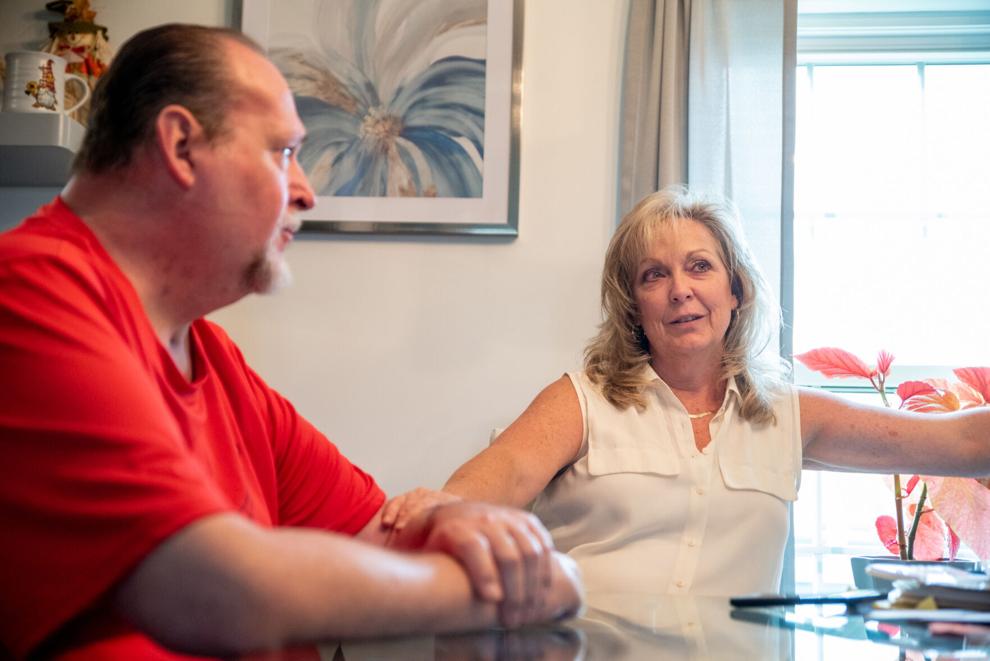 But Cathy said the center was dealing with staffing shortages that left it unable to provide adequate care for Dan, who still couldn't talk, lift his arms or even swallow — and his room had no call button.
At times, he had to spit on his clothes because there weren't any nurses available to wipe or suction away saliva. Dan was there for only about a week, as Cathy worked with their insurance and doctors to get her husband back into a hospital.
She approached the task with urgency because her husband needed treatment he wasn't getting at the center.
"When I went to visit him he mouthed, 'get me out of here now,'" Cathy said.
Eventually a doctor was able to get Dan back to hospital treatment, and he spent mid-July through August in UPMC Jameson in New Castle.
Once at Jameson, Dan continued to improve and underwent physical therapy. By Sept. 26, he was well enough to return home.
And while Dan was glad to be back with his loved ones, he said one of the best memories of his homecoming was getting to eat "real" food — especially pepperoni-mushroom pizza from Pizza Man's Pizza in New Castle — again after months with only a diet of liquids and hospital food for sustenance.
"They asked me when I got out of the hospital what my first meal was going to be, and I said, "pizza." I should've said filet mignon, but there were so many pizza commercials on when I was in the hospital that was the first thing that came to mind," Dan said.
Dan is able to undergo physical therapy at home, rebuilding his strength with exercises including lifting weights. Once he's back to walking, Dan said he plans to visit the staff at the hospital to show them how far he's gone.
He also hopes to get back to his job as a driver at Wilson Excavating. He said the company's owner said Dan's job is available once he is well enough.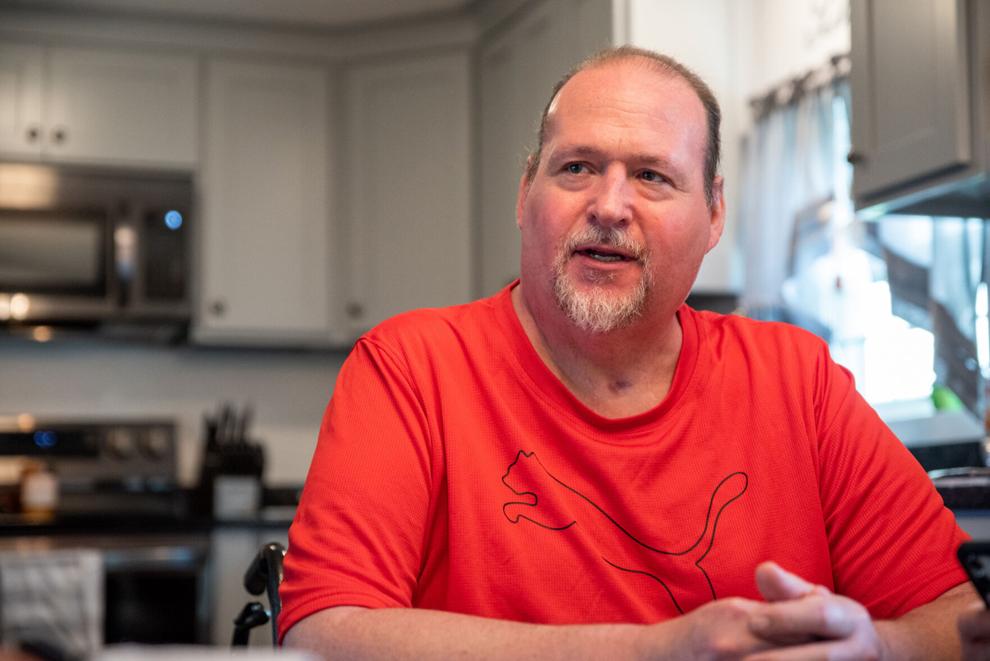 The promise touched him.
"He said, 'your job'll be here when you get back,'" Dan said tearfully.
Even though he was able to beat COVID-19, it wasn't his first bout with a potentially life-threatening ailment. He previously battled lymphoma cancer.
Lymphoma can never be "cured" in a conventional sense, but Dan said continued treatment will allow him to live his life otherwise normally.
"They told me that if you're gonna have cancer, that's the kind to have," Dan said. "I told them, 'well gee, thanks.'"
Aside from Dan's improving health, the McFall family thanked the many relatives and fellow church members for their support during his stays at multiple hospitals. At one point after coming home, a spread of "thank you" cards awaiting the outgoing mail covered the couple's kitchen table.
But most of all, Dan said he was grateful for his wife Cathy and her regular visits to him in the hospital.
"She's the one who got me through this," Dan said.
Like David L. Dye on Facebook or email him at ddye@sharonherald.com.