The Book of Exodus says that God spoke to Moses from a burning bush.
On Sunday, a scorched piece of paper had the same effect at First Assembly of God.
The message was one of God's faithfulness, and it was delivered as the mortgage papers for the church's $1 million dollar Family Ministry Center danced in the pyrotechnics of a ground fireworks fountain.
And the man who lit the fuse was the same one who was the pastor of the church when the center was built nearly two decades ago: the Rev. Kenneth Meyer.
Meyer, who spent 31 years in New Castle before moving on, said it was "a privilege and an honor" to be invited back for the celebration. He called the church's decision in 2003 to add a family ministry center — a multipurpose room that has been used for volleyball, basketball, dinners, concerts, services and other special events — "a great step of faith."
"Today we celebrate that step of faith," he told the congregation. "So this is a big look back to say, 'God, you've been faithful. You've been good to us. You provided. You led us.' Today, we just rejoice in God's goodness.
"But it's also a moment to look forward, because when serving God, it's about the future. The past is wonderful when we learn and we remember and we rejoice. But with God, it's always about what's coming, and we don't know what that is. We don't know what tomorrow holds. We don't know what's coming next year. But the Lord does."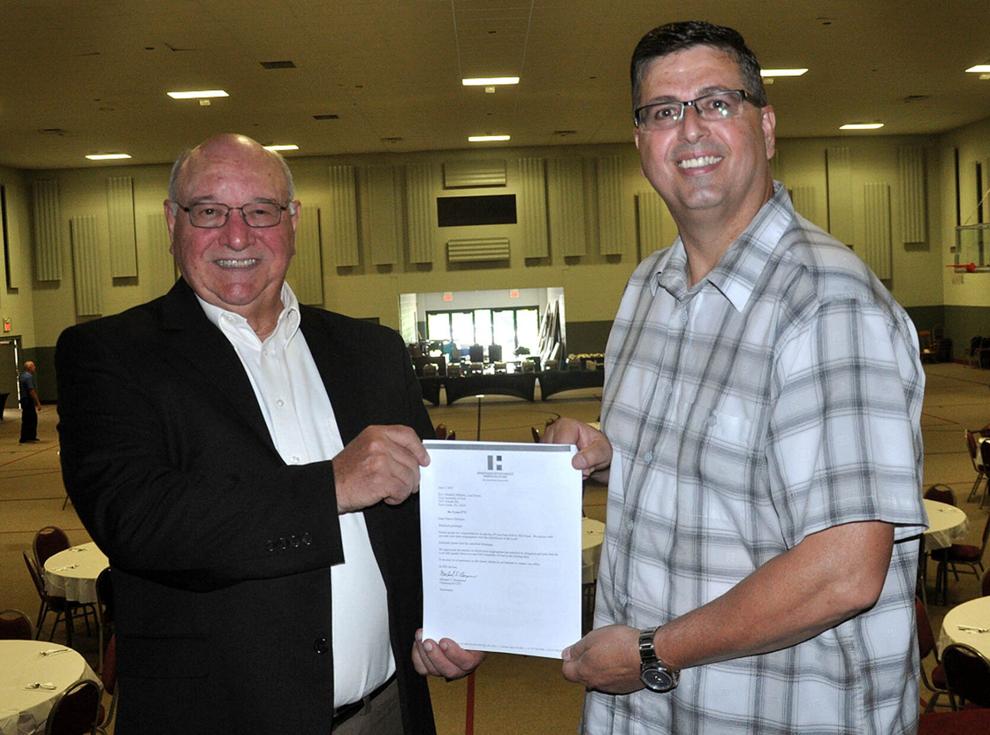 The Rev. Steve DeSantis, installed just last month as First Assembly pastor, echoed those thoughts.
"It's a wonderful opportunity to see all that God's done and just be reminded of God's faithfulness over the years and hear the stories," said DeSantis, who grew up in the church before leaving the area to serve as a pastor in Rhode Island for more than 20 years, and in Clearfield, Pennsylvania, for the last seven.
"We hear the stories of how God has worked in people's lives, so thankful for what he's done, but looking forward to the future. There's still more things to do here."
First Assembly — formerly First Pentecostal and located on Epworth Street in New Castle before building its current Pulaski Road facility in 1977 — decided to move ahead with its proposed family ministry center in 2003, and secured a mortgage for $1 million. Members paid off nearly a third of that amount in the first six years, then refinanced the remainder of $703,901.31 in November 2009.
They had until Nov. 1, 2029, to pay back that amount, but made their final payment in May, over eight years ahead of schedule.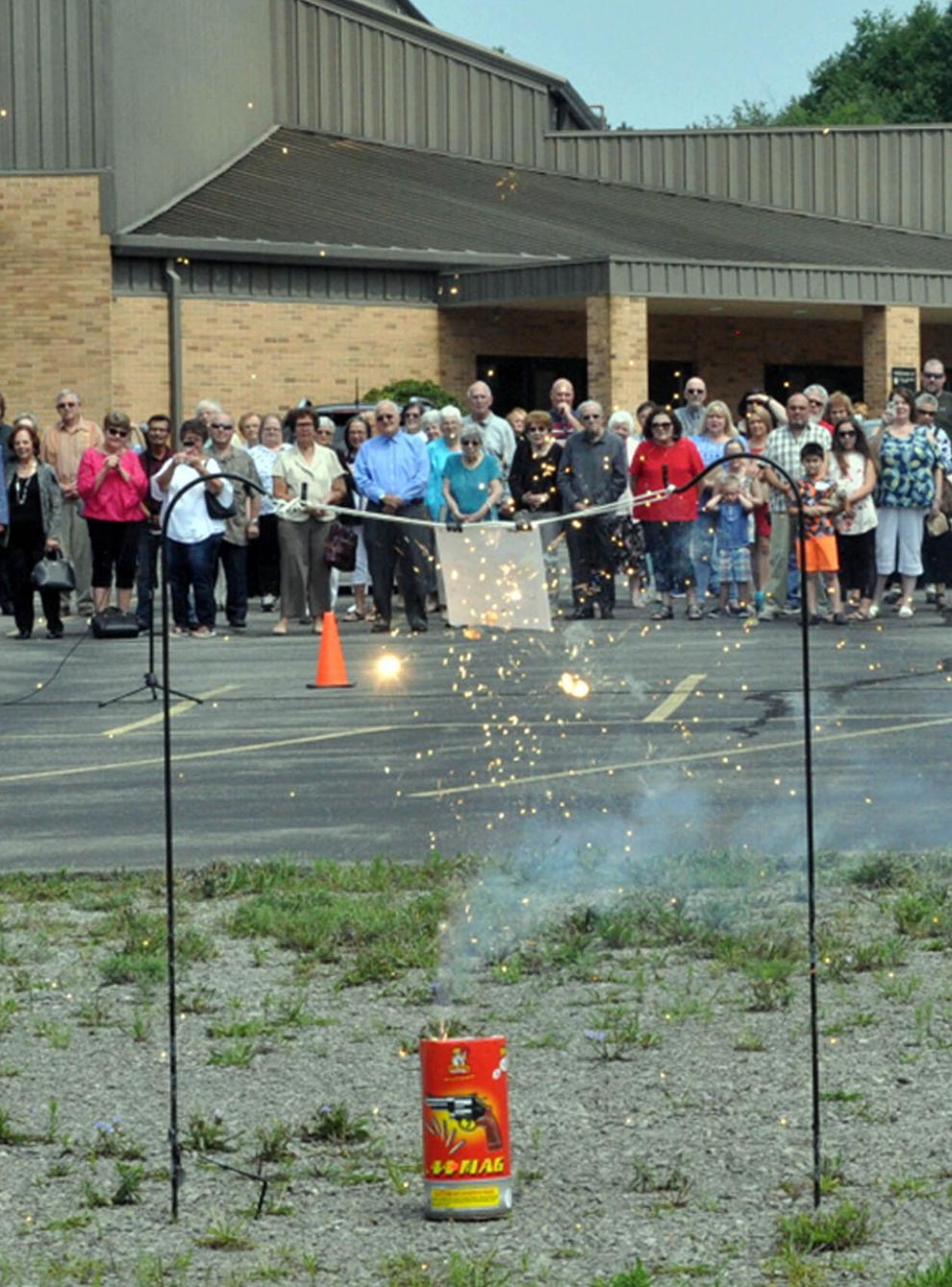 "Once again," DeSantis said, "the people of First Assembly of God lived by faith in God and gave in accordance with God's provision."
Of course, it seemed only right that Meyer should be invited back to be a part of the celebration. Moreover, DeSantis' Lawrence County roots wouldn't allow him to settle for burning the mortgage with a plain old match.
"I thought it was appropriate, being in New Castle, that we use some fireworks to burn our mortgage," he told the congregation. "It was either fireworks or hot dogs. I thought fireworks was a better choice."
Church: Mortgage burning celebrates God's faithfulness